Unsure about a problem
Member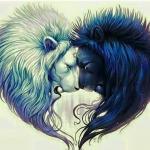 Join Date: May 2012
Location: Florida
Posts: 6,784
He's waiting for you to agree with him, which in his mind=permission to have acted poorly and justification for getting rocked. See, it wasn't HIS fault! Your wife was SO horrible to him he just HAD to spend the holiday getting blasted to deal with it. JMHO
Member
Join Date: Jul 2013
Location: Barnegat, NJ
Posts: 13
Yeah, I'm at that point where I'm not sure I am going to respond at all. I wrote a long email response and my wife thanked me for defending her... but I told I haven't done anything yet since I'm not certain if I will ever send it. She said that didn't matter to her.
Not sure if I should bother.
Writer, speaking from years of experience don't respond. It can only get worse. He has nothing to give in the way of friendship, he is an alcoholic and his only friend is booze.

Take this as a lesson learned and move on.

Your friend,
Member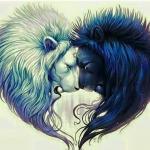 Join Date: May 2012
Location: Florida
Posts: 6,784
I wouldn't respond either - honestly, you sound like a normal, nice guy that loves his wife & family.... I wouldn't give this any more of your attention than you have to.... go back to being happy and take a moment to be grateful that this isn't part of your every day life.

Member
Join Date: Jul 2013
Location: Barnegat, NJ
Posts: 13
Really appreciate all the advice. This kind of thing is really foreign to me. I'm certainly no stranger to drinking, I did more than my fair share in college and still like my Scotch from time to time - but pretty much everyone I know grew out of the whole binge drinking thing.
| | |
| --- | --- |
| The Following 2 Users Say Thank You to Writer74 For This Useful Post: | |
Currently Active Users Viewing this Thread: 1
(0 members and 1 guests)

Posting Rules
You may not post new threads
You may not post replies
You may not post attachments
You may not edit your posts
---
HTML code is Off
---