OT--Rejected by my home organizer!
Member
Join Date: Jun 2013
Location: uk
Posts: 163
Hi , I use to run my own cleaning company. My suggestion is to stop smoking in the house, will help you to cut down a bit and its not fair to expect others to inhale old smoke never mind new. every day open all your windows. Tackle one room at a time, first get rid of all the rubbish, Hoover the dust up, even from surfaces. Then damp dust with a cloth and a bucket of water with disinfectant have a clean dry old towel to buff dry. I use to love a challenge then loved how it looked and smelt after. You could try a cleaning company , if you did the surface work hire team to do a deep clean, they would come in with 4 staff and blitz in a day
Oh, I plan to hire a cleaning crew. The problem is that until I get stuff more or less where it's supposed to be it would be unreasonable to expect anyone to try to clean. So I'm trying to do at least a "surface clean" as I'm going through things.

I've never been an organized person, but over the past few years I seem utterly unable to figure out where to put things. Back when I lived in an apartment I did a major reorganization single-handedly. It all came together and worked well. This is a larger space, though, and I've accumulated a lot more STUFF without knowing where to put it.

Note I have NO PROBLEM getting rid of stuff--it's figuring out where the stuff I want to keep goes. I'm VERY glad I already sorted through the clothes. That cut down a lot on the time it would otherwise have taken.
| | |
| --- | --- |
| The Following User Says Thank You to LexieCat For This Useful Post: | |
ok, so you learned that its a good idea to relocate the litter box AND make it part of your daily process. that becomes on NEW thing you do.

and maybe...just maybe...you look at picking one location, close to windows or doors, and that becomes your smoking spot. we have that in our house...the alcove, right by the front door...nowhere else in the house.

that's a second NEW thing you can consider to take away from today.

flylady says 15 minute increments. focus on YOUR living areas first. so YOU start to create a SPACE for you....a space in which you feel good, where you see order. and you tell yourself, ah, this is good.

then when you see spaces that don't give you that feeling, you don't feel overwhelmed, you feel empowered - you desire to get it under control.

baby steps. one table, one corner, one box at a time. start from where you ARE and you will get to where you WANT to be!
| | |
| --- | --- |
| The Following 3 Users Say Thank You to AnvilheadII For This Useful Post: | |
Member
Join Date: Sep 2012
Location: Scotland
Posts: 72
Oops fat fingers on phone!


UFYH

Or un **** your habitat..

They work on basis of 20 mins cleaning, 10 mins rest..

Lots of photos of people making small and slow progress - I've found it so helpful in motivating myself to carry out a similar task to yours..

One day at a time! X
Member

Join Date: Jan 2011
Location: Anchorage, Alaska
Posts: 4,719
I am amazed this person stayed for 10 HOURS and then told you she was having trouble breathing. I'd give her credit for hanging in there...
Maybe its because my Mom is a borderline hoarder and I cringe at the thought of her downsizing in the next few years (UGH!) or maybe its because we moved so much when I was a kid (military brat) but I don't put much value on stuff. All my important stuff is in my head anyway.
My rule of thumb is if I haven't worn it, touched it, or used it in anyway in one year - it needs to go. Unless, of course, its use is so important but so minimal to justify keeping it for longer. Like my snowshoes. I really don't like snowshoeing, but one never knows when zombies may invade causing an epic apocalypse in the winter that would require me walking out of Alaska in the snow. So those stay.

Anyway, Lexie, this will work out, in one way or another, if you are really ready for it. So are you really ready for it? Really, really ready to clean out your debris and make room for your next adventure?
Yeah, I am. It isn't that I have any trouble throwing stuff away. I've thrown a TON of stuff away, given it away, etc. It is finding "homes" for the stuff I want to keep that is the challenge. Here, simple logic appears to elude me. About the only thing I needed to "get rid of" in the course of doing the bedroom was an accumulation of jewelry, most of which was already in jewelry boxes. I DO have an excess of toiletries, as I often will buy new products that I don't wind up liking. And then everything gets so jumbled up I wind up buying extras because I forget that I already have it or I can't find it. So the bathrooms are probably the next challenge.
Oh, and clarification, she was here six hours, not ten. And I am guessing she didn't say anything before we were done for the day so we would at least get a full day's work done without my freaking out or getting upset (I did neither--at least not in front of her).

And to aw, no, I don't necessarily "expect" anyone to work around smoke. But many people DO still smoke in their homes (and I'm not inclined to stop right now), so it would be nice if service providers noted those limitations on their websites, just as they put in requests to put pets outside (a request she has noted on her website). I'm not angry with her, just feeling a bit frustrated.
Member

Join Date: Jan 2011
Location: Anchorage, Alaska
Posts: 4,719
Here's what I did when I was working with seniors downsizing from large family homes to very small retirement condos/apartments:

I started with different color Post-It notes. Each color was for a different action: Keep/Organize, Donate, Sell, Trash. I dealt with everything that needed to go first. That way, what was left was much easier to work with, if that makes sense.

In my house, under each of our beds are plastic containers of stuff. In my garage I have an entire wall of shelving, mainly consisting of boxes and plastic containers. I like my containers. I have a labeler (Ptouch) that I use a lot too. This seemed to work well with my senior clients, especially if the containers were clear plastic so the contents were also easily visible.

I use a lot of furniture and items that are decorative but have storage too. Shelving units of any kind are great! And closet organizers...if you put any money into anything, closet organizers are amazing at expanding a closet's size without adding square footage.

Lastly, another trick I use, especially for our heavy winter gear or things like my great-grandmother's quilts, is the bags that you suck the air out of so they compress the contents into a flat little plastic thingy.

So just some of my tricks, from my own experience as well as my funnest (and lowest paying) job.

I know its frustrating to be ready to move forward but not have a clue how. I am in a similar spot with a bathroom reno that has exceeded my expertise, so we've not had a functional sink in that bathroom for a year now. I finally caved this week and laid out a plan to get it finished and working again.
| | |
| --- | --- |
| The Following 3 Users Say Thank You to Tuffgirl For This Useful Post: | |
OK, good news! I just got an email from the organizer I worked with, and she said she has found someone else to work with me. She cc'd the other organizer on the email, and I'm positive she gave her a heads-up about the smoke issue. She has never worked with this organizer personally, but she is apparently very active in the professional organization they both belong to.

I'm feeling a little bit of relief now--I just didn't want to face having to do it all alone, you know? And it just feels a little too icky to share with any of my friends--I don't want anybody I know to see this place until it is looking more respectable.

Oh, and LeSigh--thanks for the link. Someone else posted it the first time I posted about my mess, and it is pretty cool.
| | |
| --- | --- |
| The Following 3 Users Say Thank You to Hammer For This Useful Post: | |
Member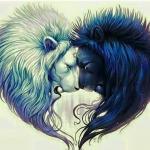 Join Date: May 2012
Location: Florida
Posts: 6,784


I'm glad help is on the way Lexie! I have a terrible time visualizing how to get organized sometimes... I always have to arrange then rearrange, then do it again. When we redid our closets a few years ago I'm pretty sure i used design tools on websites (like Home Depot) that let me 'see' my design before buying all the shelving, drawers, etc. Maybe something like that can help too.
Currently Active Users Viewing this Thread: 1
(0 members and 1 guests)

Posting Rules
You may not post new threads
You may not post replies
You may not post attachments
You may not edit your posts
---
HTML code is Off
---