asked out on a date?
asked out on a date?
---
Hi guy's it's me Sally.....

Another eventfull day....I started my cody meetings....started having anxiety again and alot of changes at work were suddenly announced.....I can handle the work thing....its a brutal weekas far as my shedual goes I get one day off.....sunday.....out of a 2 week period. Iam really tired and alot has happend, So when a neighbour of mine showed up at the door and told me there was someone interested in meeting me...I was dumbfounded....I went straight into shock and panic....and after she left.....and I somewhat agreed on meeting the man......I have realized that I am not at all ready to meet someone........I am in the middle of this mess right now and frankly I just wouldn;t have anything normal to say to a new person....I feel like a freak.
and Iam emotioonaly sitting on the fence with my..A...I have to work that through first.
I am flattered....it's always nice to know that were still attractive and all but after mulling it over, I don't think it's right for me...or the right thing to do.
I just hope she doesn't think that I'am a neird....
what do you all think......
Dancing To My Own Beat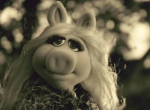 Join Date: Oct 2003
Location: I don't know what kind of state I'm in
Posts: 1,326
Re: asked out on a date?
---
Take care of you. Your decisions are valid. Not everyone will always like or agree with them, but they don't live in your skin. Dating implies looking for a new relationship. If that isn't where you're at, that doesn't make you a nerd. And what is wrong with being a nerd? I enjoy my nerdiness at times. Hugs, Magic
Currently Active Users Viewing this Thread: 1
(0 members and 1 guests)

Posting Rules
You may not post new threads
You may not post replies
You may not post attachments
You may not edit your posts
---
HTML code is Off
---