How long should I wait?
How long should I wait?
---
I just left my hubby not that long ago and I would like to know how long I should wait until I go on a date? I'm not talking marriage and all that crap, I just mean a casual date? Is it too soon?
:skiptrip:
Member
Join Date: Apr 2004
Location: Québec, Canada
Posts: 14
Re: How long should I wait?
---
Hi singlemom!
I left my hubby 4 years ago... after 8 years together. I was single for 18 months. But when I say single, I mean dating is not the same.
After being in a relationship for a while (8 years) going on a date felt weird. And not too good, the first few times, cause I felt guilty and I didn't know how to act.
But after a while (1-2 months) alone, I started to realize that I was allowed to be out on my own.
It still took a while before anyone started to sleep at my house again (and I mean a while, more than 18 months). I wanted to make sure I felt good before introducing this perosn to my 3 year old.
Now we're getting married (aaahhh!) in June. It feels great.
Follow your feelings. If it doesn't feel right, go home and watch a movie...alone.
Kimnat (who's been thru there and back)
Member
Join Date: Apr 2004
Location: Québec, Canada
Posts: 14
Re: How long should I wait?
---
Sorry, me again.
Too soon ? For who? Anyone around you or for yourself?
If you feel like get, why not? There are no guidelines except for yourself, unless you worry about what others will think! (and why should you worry?)
Kimnat
Dancing To My Own Beat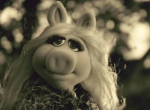 Join Date: Oct 2003
Location: I don't know what kind of state I'm in
Posts: 1,326
Re: How long should I wait?
---
Hey singlemom,
Your decision is yours. I would say be careful. Us codies have a knack for getting attached, and not to the healthiest people in the world. Addressing the codependent issues will help keep you from slipping into the traps. Good luck, and have fun! Hugs, Magic
Re: How long should I wait?
---
I agree that it all depends on your readiness. If it feels right, go ahead but if it feels too soon, wait until you are ready.

A suggestion I have for whenever you begin dating is to take your time!!! What I really mean is TAKE YOUR TIME!!! Take time to assess how healthy this relationship is. Do you like all his qualities, values and behaviours? Or does it just feel good to have a man around again? What is he bringing to the relationship? If your best friend was seeing this man (instead of you), what would your advice to her be?

We codies tend to jump in feet first. By learning to listen to our hearts AND our heads, we make much healthier choices....even if it means waiting and being selective!!!

Hugs
Ann
Re: How long should I wait?
---
they say you shouldnt date for up to one year after separating from an ex... simply because it takes that long for you to understand and see with clarity the type of person you get involved with. i have been married twice.. and involved with two A's... both were charming at first.. then it got ugly. i saw too late signs that i brushed off early simply because they were charming. and A's are some of the most charming people when they want to be. good luck
Member
Join Date: Apr 2004
Location: close to the FLAMES!!
Posts: 129
Re: How long should I wait?
---
I think that if you're ready for a date, it is up to you. I don't think this is something anyone can give you advice about other than to say be careful and take your time.
-sfg29
Currently Active Users Viewing this Thread: 1
(0 members and 1 guests)

Posting Rules
You may not post new threads
You may not post replies
You may not post attachments
You may not edit your posts
---
HTML code is Off
---