Why Do I Stay?
Why Do I Stay?
---
A few months ago, I would have been the first to say that there was no way I could find happiness for myself while living with my A. Now, much to my surprise, I have found that it IS possible. I can choose to stay out of the tangled web of his drinking, I can do things on my own that make me happy. I can choose to smile instead of moan and groan.

Some people have chosen to stay with their A because they say that the good outweighs the bad - that their A fills their emotional needs to a point where they feel it is best for them to stay with him.

In my case, while I can be happy while living with my A, none of that happiness results from him. He is literally some level of drunk every minute I am with him. No affection, no compliments, we go nowhere and do nothing together, no sex, etc. He is not abusive either physically or verbally but he is simply a roommate - an annoying one. I am not physically attracted to him anymore, he can't be relied on in a situation where I need some help, he has no relationship with the kids and his is absolutely no fun.

My question is this: Why do I stay here? I know that no one knows my exact situation and no one will be able to tell me what to do. I'm just curious if anyone else has been through this or is going through it and has found some way to find an answer. Am I staying because of guilt or pity or because I can't shake the idea that we will live happily ever after? Am I just too lazy or scared to move on? Am I afraid to make a decision because it might be the wrong one? If I could just figure out what is holding me here, I think that I could determine whether it was a good reason or an idiotic reason and deal with it from there.

Any ideas or something for me to think about would be appreciated. Thanks.
L
Dancing To My Own Beat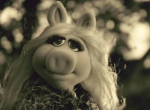 Join Date: Oct 2003
Location: I don't know what kind of state I'm in
Posts: 1,326
Re: Why Do I Stay?
---
Hey Lorelai,
Finding those answers was the next step in my recovery. The first was to quit blaming. Once I quit blaming people,places, and things for my problems, I started doing an inventory of my life. There are a lot of guides out there to do this. I chose a 12 step method, in conjunction with therapy. Digging into my life, and my psyche has helped me to see why I do what I do. My next step is changing those destructive behaviors that create my situations. I pray for courage and wisdom. It has been much harder to look at myself than to look at others. Acknowleging the past and taking responsibility for the present has begun to give me a new freedom. For years I felt driven, not knowing by what, to seek certain people and situations. Now I know why. It was like lansing an infected wound so it could heal. I was really afraid to know the answers to the questions you are asking. It took a long time for me to begin really searching. Many people feel that if they just leave they will get away from the problem, and in many cases they may need to leave. But without taking a look at why they were there in the first place they are likely to repeat the same thing again.

Good luck in your search for these answers. Hugs, Magic
Member
Join Date: Apr 2004
Location: Las Vegas, NV
Posts: 29
Re: Why Do I Stay?
---
Dear Lorelai, I've been asking THAT SAME questions of myself for 22 years. I wrote a long explanation of why I stayed, then erased it. Try being brutally honest with yourself. I thought the same things, am I just too lazy or scared to move on? Lazy, no. Scared yes. This is our comfort zone, we know what to expect and how to deal with it. The unknown is scary. Am I scared to make a bad decision? Yes. I've been attacked verbally so many times, I USED to question my ability to do anything right. But I still don't want to regret a decision I make in haste. (After a another verbal attack) when I'm upset. All I can say to offer support is, ask yourself if you are better off with him, or without. I don't know if you have children, that makes it much harder to answer. There are so many variables. Your children, your age, your financial situation. Brutally honest for me: I stay now because this situation is not always that intolerable for me, I'll will be 50 this year, and although I think I probably could find another partner, why would I want to, everyone has a wart of somesort, and I absolutely do not want to be broke. How's that for honest. At first, I hated to admit that to myself, makes me sound like a conniving golddigger, which I am not. I worked much harder than he did to get to where we are (in my eyes anyway), and went to extreme lengths to give my children the best environment I could in spite of living with an AH, so I don't have any guilt about saying that. So, anyway, everyones circumstances are different. Just keep trying to figure it out, without being to hard on yourself, just very honest. I actually want to say to you, if you are young and childless, then leave and start over, but that isn't offering support for you, that's just looking back on my own life. I admire everyone of the people on this website for their support, and I cannot tell you how good it has been for me. Every answer I've received gives me more things to think about, so I'll bet it will for you too. Good luck with a hard, hard question.
Re: Why Do I Stay?
---
I can relate to one of the comments Elaine made: yes, I stay because I'm 50, don't want to go through the dating scene again (yuck!). Financially I'd be living in some crummy, roach-infested apartment again and throwing my money away on rent. My husband made some big sacrifices (two tours of duty in Kosovo, one recent tour in Kuwait/Iraq/Pakistan), but they paid off because we have a very nice home, thanks to being able to afford an interior decorator and paying cash for all the furniture, wallpaper, etc. I could certainly never afford to live in this style.

Do I sound like a materialistic snob? Sure do. On the other hand, I don't want to turn around when I'm 75 and be living on welfare with no health insurance! That may be a cold-blooded but the facts are my AH makes a decent living and I can sleep on the basement sofa and it doesn't bother him all that much.

Do I have deep-seated insecurities about myself that have made me cling to abusive, addicted, emotionally unavailable men my entire adult life? Absolutely! Having grown up in a home where neither of my parents were available emotionally at all, other than to tell me what a piece of crap I was, I just kept living down to their expectations after I left home. I know that, but I'm still living with my victim mentality.

Do I see light at the end of the tunnel that isn't a train? Yes I do, and for the first time in my life I realize that working the Al-Anon program, posting here, and reading what so many others are going through coping with an alcoholic in their life will enable me to life a more fulfilling, peaceful life.
Re: Why Do I Stay?
---
Magic - "the next step in my recovery" Thank God! You don't know how much comfort that brings me. I have learned to trust in the recovery even when I don't trust in myself.

Elaine & Prodigal - Everything you say makes perfect sense and I admire your outlooks on your situation.

I am lucky. I make a good living. Certainly enough to live off of. Through all of this, I have never had any doubt in my mind that I could make it on my own. I spent a lot of years telling myself that I was staying for the kids. I wasn't going to turn two little girls over to an alcoholic every other weekend for visitation. I wasn't going to say "I can't handle this anymore. You kids handle it." I was the one who chose to marry him and have kids with him. I was going to protect them as best I could.

Now my "kids" are driving and are old enough to decide whether they will want to see him or not. I don't have that crutch anymore and I'm faced with the reality that I am staying for some other reason.

I am 43 but I believe that there are men in the world that are good and kind and loving. I don't know if I would ever marry again but I long for someone to be close to. Maybe this makes me a needy person who wants validation at the hands of someone else but I think it just makes me human.

Thanks for all of your help. I'll keep trying and working and searching for my peace.
L
Re: Why Do I Stay?
---
My daughter really put things in perspective for me last week when I was trying to make the decision to leave my AH. She asked me two questions.

1. If you weren't financially dependent upon him would you still be with him? After giving that some serious thought, my answer was a resounding NO.

2. Wouldn't it be nice to be able to live your own life without having to deal with his problems and issues all the time? This time, a resounding YES.

Coupled with how verbally abusive he had been during this "relapse" it made my decision alot easier. It is just too bad my timing wasn't better and I had gotten out of here before I had to call 911 to save me so that I could enjoy my new life.

I think sometimes that fear of the unknown keeps us in situations that we would be better off out of. We each have to figure out when or if that time has arrived. I also think that if we made more decisions based on what our heads tell us instead of what our hearts and emotions tell us we would make better decisions. Easier said than done though.

hugs, Jo
Re: Why Do I Stay?
---
Lorelai, are you my mother? I know its a far stretch but, all of your descriptions match my mother, shes 43, has two daughters, one of which is driving, my father is an alchoholic, shes independently wealthy as an accountant, and i found this webpage up when i was getting ready for school. If you are my mother, I want you to know, you dont have to stay with him for us. None of you do. Chances are, if your husband is an alchoholic, your children have lost all respect for him. The only love I have for my father is that of a daughter to her dad. The kind of love that will always be there no matter what. But i have no respect nor simpathy for someone who can do this to themselves and their families. So, take from me, the daughter of an alchoholic, dont stay together for the kids, they are probably going through the same kind of feelings you are.

Kelsey
Re: Why Do I Stay?
---
You are my mom, why would you stay with such a scumbag? Theres nothing for you there. We barly even see him, and when we do, hes a jerk. If you dont want to stay with him, you really dont need to. We could make it on our own. Personally, I dont think hes worth staying with. I never understood why you were still staying with him after he was so rude and did mean things and drank all the time. Its your decision, but whatever you choose, ill stick behind you the whole way.
I love you,
Kelsey
Re: Why Do I Stay?
---
Well, everyone, this is a weird twist in the forum. I guess my daughter found this website and decided to post under my name.

She's an amazing girl - thank God for my children.
L
Re: Why Do I Stay?
---
LOL I don't think that she knows how this works. I guess I must have left the website open on my computer and (like a typical teenager) she was messing around on my computer since I'm the one with internet access.

Sorry for any confusion. Not real excited to think that she can read all of my posts. They weren't really meant for her but happy to see that she's supportive of what I'm trying to do.
L
Re: Why Do I Stay?
---
Also - The "independently wealthy" was certainly an exaggeration and I could have done without the "scumbag" comment but, all in all, she seems to have a better grasp of the situation than I do.
Currently Active Users Viewing this Thread: 1
(0 members and 1 guests)

Posting Rules
You may not post new threads
You may not post replies
You may not post attachments
You may not edit your posts
---
HTML code is Off
---