Feel guilty for having fun w/o him
Member
Join Date: Jan 2012
Location: NY
Posts: 67
Feel guilty for having fun w/o him
---
So I went out with my girls tonight and halfway through the night I thought of him and felt REALLY guilty to not be with him right now and wondered what he was up to, etc..... Bottom line is, I dont want to feel this way.... He is probably doing his thing now and having "fun" too!! Aka gettin wasted!!!! Help guys!!!

i dont want to feel guilty for being happy without him!!!
Member
Join Date: Jul 2012
Location: SAN FRANCISCO
Posts: 1,176
Actually the times recently when I have had fun w/out the ex it has been a blessed relief.
You don't need to feel guilty for having fun, take care of yourself and stop worrying about someone you can't control. My two cents.

| | |
| --- | --- |
| The Following 2 Users Say Thank You to ZiggyB For This Useful Post: | |
Member
Join Date: Dec 2012
Posts: 1,407
Don't think of it as a night out without him, just think of it as a girl's night out...period. Even if you WERE with him, you would be entitled to a girls night out if you want. So let go of guilt and enjoy time bonding with friends. Those relationships are important too.
I AM CANADIAN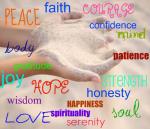 Join Date: Jun 2010
Location: Niagara Region, Canada
Posts: 2,578
| | |
| --- | --- |
| The Following User Says Thank You to fourmaggie For This Useful Post: | |
I felt that way too the first few times I went out with friends without my A. But it got a little bit easier every time. You deserve to have some fun without worrying about him. Do it whenever you have a chance, in a little while it will get to feel natural, as it should.
Taking back what is mine!
Join Date: Jun 2012
Location: Ky
Posts: 277
I feel like like when i go out anywhere without him, it hasnt happened in a long time cause i dont go out anywhere without home anymore. The last time I decided to go out with a friend to a concert a few towns away all hell broke lose. The day before he slit my tires to try and stop me. I had them fixed and went anyway, i came home to his area cleanes out and everything else destoried and him passed out. This was before we had a kid, i was in denialthen and didnt realize it was the drinking that was the problem. I dont think I really realized until just now when i thought about it. Anyways i am rambling but stop worrying about him, enjoy yourself and let him do him cause we all know he is going to without a single care for anyone else.
I used to feel bad about going out without my AH, but part of the reason I felt bad is that I PAID for it when I got home. He would sulk and make passive-aggressive comments about my friends, whatever it was we did, and generally be gloomy and resentful. Then I had to walk on eggshells and reassure him to bring him back into the fold. It was so stupid and such a waste of energy.

Guess what? We are separated and he *still* gets cranky about me seeing my friends. I might be having too much fun. He's sitting around looking through my social media accounts -- and I realized recently, probably SR too -- trying to put a finger on where I am and what I'm doing. Joy!

The cure for your A is for your A to make some of his own friendships, both so he has things to look forward to that aren't dependent on your proximity to him, and so you can live your life without worrying about his abandonment issues. Healthy, supportive friends, ideally. And for you? Loving detachment. Learning to say, "I'm sorry you're bored/lonely, but I have plans and I plan to enjoy them! Ciao!"
| | |
| --- | --- |
| The Following User Says Thank You to Florence For This Useful Post: | |
Currently Active Users Viewing this Thread: 1
(0 members and 1 guests)

Posting Rules
You may not post new threads
You may not post replies
You may not post attachments
You may not edit your posts
---
HTML code is Off
---