He apologized, so why do I feel so angry?
Originally Posted by
MadeOfGlass

I think sometimes people on this board want to see everyone leave their alcohol abusing spouse or partner, and do it NOW.
I think that decision is only for Liz to make, when she feels ready, if she ever feels ready, if she ever even gets to the point where she feels it is the right decision.
Yes, thank you. I started a new thread about my AH searching for recovery. He had an epiphany today and is upset with himself for letting his life get so out of control.
Member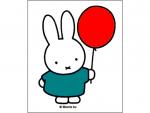 Join Date: May 2006
Location: UK
Posts: 1,149
Did I say I was grateful for that? I don't think so.
but at least he was there.
Is something people here would only say if they were grateful it had happened, but perhaps that's an internet tone/cultural thing? I'm sorry I read that wrong.
Currently Active Users Viewing this Thread: 1
(0 members and 1 guests)

Posting Rules
You may not post new threads
You may not post replies
You may not post attachments
You may not edit your posts
---
HTML code is Off
---