Things are coming to a head tomorrow
Member
Join Date: Jun 2012
Location: md
Posts: 208
As for your daughter, well at this point with the way she feels it may be better that you don't live with her. However the future will always be wide open for a close loving relationship with her, so keep your chin up that your relationship has the potential to be much improved should you work on doing that and making her a priority in your life.
Teenage girls can be very judgmental. But it is a phase and this too will pass should you do the necessary work to be close and loving. If you neglect to work through the issues between you she may alienate you forever.
My therapist advised me to write and rewrite "I am good enough" since that is a core issue I have. My friend pointed out how affectionate I am with my daughter so I don't understand what exactly I am doing wrong.
Member
Join Date: May 2012
Posts: 1,295
You have to open up the lines of communication. Ask her what she is upset with you about, and don't talk, don't think about your response while she is talking, but simply listen and REALLY HEAR HER. Let her vent and cry and yell at you, and take it sitting down without interrupting her.
Then, after she is fully vented, have a two-way discussion on each thing she brings up.
Most of the time when a child is alienating a parent, it is because they feel they are not listened to.
Also make her a priority. I have a suspicion that you have placed the alcoholic bf above her in your priority list...maybe I am wrong, but remember who is more important--she is.
| | |
| --- | --- |
| The Following User Says Thank You to BlueSkies1 For This Useful Post: | |
Member
Join Date: Jun 2012
Location: md
Posts: 208
I have asked her on numerous ocassions and she will not talk to me. I have not placed my ABF above her. This has been going on long before he entered the picture. It feels like I am trying to communicate with a wall. She is expecting me to read her mind which I cannot do. She doesn't understand that she is only hurting herself by not communicating with me. I cannot fix what is wrong if I don't know what it us.
Perhaps she doesn't talk to you because she can see the bad decisions you are making in your life...IMHO she is to be respected for that, hopefully she will continue to make good decisons in her behalf. I am sure that you want the best for her...right?
Member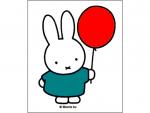 Join Date: May 2006
Location: UK
Posts: 1,149
Hey there SE.

Sounds like you are having a really confusing, tough time at the moment. I've thought a lot about your posts and hesitated from posting, because I feel like there might be a range of other things going on with you/ in your life/ or that have gone on in your life before that you can't/don't want to talk about. And some of the things I would share in the context of "what have worked for me" might not be appropriate.

I'm very glad you are seeing a therapist, that did help me a lot, it was one of my most stellar choices! I hope it helps you too. Perhaps, right now, would be a time to focus on your own healing and well-being? Not abandoning your daughter, just not pushing things, if you are confident she is safe where she is.

Perhaps stepping back a little (with love) and always allowing her the open opportunity to start communication, but concentrating on getting yourself really well, physically/mentally/emotionally and in a good place?

and ditto your BF? I don't know though: you know your situation best.

I wish you well in your journey (()).
Currently Active Users Viewing this Thread: 1
(0 members and 1 guests)

Posting Rules
You may not post new threads
You may not post replies
You may not post attachments
You may not edit your posts
---
HTML code is Off
---