This was the mother of all relapses for her...
Member
Join Date: Nov 2010
Posts: 2,052
Yep...
---
...it was finally towed from where she parked it and she was able to pick it up. This particular event has cost her over $500 so far. This, folks, is why I separated our finances long ago and legally divorced her. It's also why we have separate cars.



You CAN do it cyrano! The freedom is exhilarating, it really is. I still have my codie moments, like today, it's stbx's birthday, and i was thinking "wow, bet he's going tobget drunk tonight" but, it's no longer my problem! If he does get drunk, oh well, hopefully he at least will be smart enough to stay in his trailer.
| | |
| --- | --- |
| The Following User Says Thank You to pixilation For This Useful Post: | |
a. I am very sorry about your wife's relapse.

b. Thank you, incidentally, while reading along here I realized again that I made the correct choice to leave. I could never have thrived in a marriage where the primary source of problems was my partner's addictions. Love him still, but it would have taken too much out of me.
Cyroanoak, I'm really sorry this is happening to you. I'm sorry that your wife wasn't able to sustain her recovery. Do what you need to do, but love alone can't make this better.
I've really identified with your story and your message since I felt we were kind of in the same boat. My RAH is clean, but I've been dancing the "do I or don't I?" dance for the last two years. It was you telling me point-blank that I've got control issues that calmed me down for the first time and turned that gaze inward. I've got to thank you for that. It was a breakthrough for me.
On a side note:
i used to drive horribly blindass drunk...so drunk one night my "buddies" turned my car ON for me, got me in, seat belted and then said, ok, get home safe.
Holy ****!
Member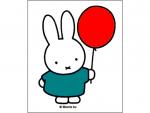 Join Date: May 2006
Location: UK
Posts: 1,149
of course you can live without her.
I know you don't want to, I didn't want to, but anyone who can live with an active alcoholic without actually combusting into purple flames will thrive and soar in the free world.

If you choose to stay, please don't make that choice out of a false fear of the alternative.


re ultimatum/boundary:

an ultimatum is a boundary - but it's the ultimate i.e. FINAL one.
definition (collins) :any final or peremptory demand, offer, or proposal

IMHO there is nothing wrong with an ultimatum, the problem comes when one issues repeated "ultimatums", because then they are just empty threats: just as "I will not live with" is an empty threat if we don't follow through....

the boundary is not the words we dress it up in - it's the action we take.
Currently Active Users Viewing this Thread: 1
(0 members and 1 guests)

Posting Rules
You may not post new threads
You may not post replies
You may not post attachments
You may not edit your posts
---
HTML code is Off
---