Angry and defeated.
Member
Join Date: Jan 2011
Location: Miami FL
Posts: 3
Angry and defeated.
---
I really need to get somethings out of my chest and I hope I can get constructive feedback and not be critizied for the choices I've made in the past 25 years of of my marriage. This is gonna be a long post...First of all, I need to give some background on myself. I came to the US when I was 19 years old, my mother and father are not drinkers nor smokers. There was no porn exposure as a child and no addiction issues that I can recall. We did have a lot of other issues, but civil war in my country always took precedent in the crises of my childhood. My mother was physically abusive by american standards but to not to the standards of parenting in my country. My mom was very strict and corporal punishment was a part of my childhood as well as yelling and name calling. Fastforward to my meeting and marrying of my husband. When I met my husband 25 years ago I barely spoke any english and my courtship with him was short. Looking back I realize just how inmature I was and just how unaware I was of the mess I was getting myself into. In the beginning I noticed little things with his family that I attribuited to his being american -after all he was the first american person I had ever associated with- I noticed things like the fact that his mentally retarded, 25 year old sister drank a case of beer everynight, that both his parents were always drunk on whisky, that my husband was extremely inmature for his age, that his dad was really innapropriate with me and that everyone was ok with all of it. Once again I attribuited it to it being a different culture. In the first 2 years I witnessed my husband abuse alcohol, cocaine, marijuana and his constant masturbation, some days he would masturbate 4-7 times a day. Of the masturbation, I did not know what to think of it. When we met I was a virgin and knew only the theorical aspect of human sexuality. Many times I wondered if it was just me, not understanding or being overly critical of this new culture I had married into. Later on he joined the military and we had to move to Chicago and with the military, his use of illicit drugs switched to just alcohol. We had a period of about 2 years were things leveled off and he slowed his drinking and things looked up for us. That is when I got pregnant and in 2 years we had produced 2 children. After 5 years in the military we moved back to Miami and he was adamant to move near his parents. Within months we was back to his old habits: heavy drinking, drug use, and porn, lots of porn. Things really took a turn for the worse was when I realized that it was his mom who was delivering most of the pornography material to our home. At this point I began fighting with him daily, but he would not budge. He would argue that his mom and dad had always had sex parties in front of him and his sibblings, that his mom was a teacher and his dad was a banking executive, that they were classy, that they knew better, that him and his sibbling had turned out just fine. It got so bad that more than once I woke up in the middle of the night to find him passed out drunk with the TV on full swing watching xxx videos and realize in horror that my 4 year daughter had awaken in the middle of the night and curled up next to her dad on the couch. I could not throw away the porn fast enough, before his mom and dad had a fresh stash of bestiality videos, xxx videos, swingers magazines with listing of willing couples in our area. The few times I visited my inlaws I realized that they too had lots of porn thru out their home. Once I asked his mother to please stop bringing porn to my house and she responded that was a "holly roller", that I had sexual issues and lastly that porn was educational for children. Subsequently, I stopped associating with them, I began to suspect that my husband had been sexually abuse by his dad and/or mom. I went to counseling, I prayed, I disabled the VCR, I argued, I fought, but I never left. I never left. 5 years after moving to Miami, we moved again, this time I was determined to get away from his family. We moved 15 hours away. I sold my home and left behind my family and his family. The pornography stopped. No more porn in the living room, no more heavy drinking and if he was still using it, I did not see it anymore. But now he started over-eating, he gained over 75 lbs in a period of 1 year and he began using pot again and became more and more frustrated and subsequentely violent. In the following 6 years he would hit me about 6 times, bruised my left lung and ultimately he fractured my spine in 2007. I still did not leave. We went to counseling, he would cry and tell me that he was willing to do whatever he needed to do keep the family together. He always felt like crap for doing the things he did. And I loved him. The same year of the spine injury he quit drinking, drugs and like I said, by then it had been years since I had last seen any porn at home. It has been 5 years since. He has been a good husband for years.
Now this is MY Issue: My husband WILL NOT deal with his family's history. He blames himself for his behavior and he continues to worships his mom and dad, he is terrified of their disaproval. His mom and dad treat him like a child and continue to disrespect me, my home and my children. They scold him like a child in front of other adults, they do not acknowledge his progress, in fact, it almost seem like they resent the fact that he has been clean for so long. I always stood by him, I never enabled his drinking or his porn or his drug use. I always thought that his behavior was programmed into him by two very twisted, narsissistic parents. I always had his back. He never had mine when it came to his parents or family. Last year I asked a question about his sister. She is also an addict, as are the rest of his brothers and sisters. I always always given my love and compassion, because I intuitibly knew that he did not have the fortitude to stand up to his parents. I know that 6 out of 6 kids that are so addictive can only point to his parents. I understand that at some point there is choice. But how much of this choice is concious? He is better in some ways but I am now older and tired. He still struggles with loyalty. He is so loyal to his parents and drug addicted sibblings, he defends his parents to the death. He always takes their side over mine and I just cannot do it anymore. I feel a deep sense of compassion towards him, but I also feel a deep sense of resentment for all that has transpired over the years. My kids are very insecure and depressed and I know that they are damaged by the dysfunctionality they experienced growing up. I often find myself feeling so guilty that I did not leave. 2 years ago his crackhead sister started an argument with me over how I was spending my money ( I was buying a stroller for my grandbaby) and my husband did not only take her side but accused me of hurting his family by disagreeing with his drug addicted sister, he left me for about a week and when he later came back he still believed that I had disrespected his family. It is almost like he is under a spell that I cannot break. I've endured 25 years of verbal abuse by his mother, degradation by his whole family and he never did anything to stop it. He still regards his family as the "funny farm" or as a "Norman Rockwell" perfect family. I know that it is too late for me. I let life pass me by trying to help the man I loved and in the process I hurt my children and mostly I lost a lot of who I am. Now that the kids moved out and I am by myself with this man, I find my self growing more and more resentful. Not so much for what happened years ago, but for what I consider the root of the problems: his idealization of his mom and dad, his reluctance to count his losses and move on, his defending of his crack head sister and coke head brother and the tremendous weight I endure because of his insistance to mantain a relationship with them. I feel like it is ironic that he is now the husband I always wanted, but when the phone rings and it is his mom, or sister and he begins to sing praises of their virtues I realize that he is only clean because of my complaining, because of the financial aspect of our marriage (we own a sucessful business together) but not because he thinks there is anything wrong with the picture. I know that I have deep co-dependancy issues myself. I am just so confused and angry, but I just cannot trust my jugdement.
| | |
| --- | --- |
| The Following User Says Thank You to betterlife For This Useful Post: | |
Babe,

It's never too late. I don't have a lot of time right now, but I wanted to tell you that. Your life isn't over as long as you're breathing.

You won't change your husband's mind about his family. You can't change the past. But you can set boundaries for what is acceptable. You can decline invitations to see his family. You can determine that you don't want them in your home. Or whatever boundaries you need.

And I think Al-Anon is good advice to anyone who's lived with an addict, no matter whether they're actively drinking today.
| | |
| --- | --- |
| The Following User Says Thank You to lillamy For This Useful Post: | |
Member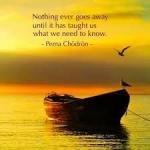 Join Date: Mar 2012
Posts: 1,754
There is an unspoken rule in dysfuctional famlies around loyalty. My guess is that your husband has been so severly traumatized and hurt by his upbringing that his denial of their abuse and sickness is in some way a defense mechanism for him. In some ways I am thinking that he hangs on to them so tightly because he knows they are the only ones who get him, and there is probably some truth to that. His situation sounds so horrific, I can imagine that for you, living with someone who has been so tortured by life , must be very very difficult. That being said, I hope that you know that you are not responsible for nor can you fix any of this for him.

I can imagine that you are completely worn out by all of this , 25 years is a very long time.

My heart really goes out to your entire family, I'm was really very sad when I read your post. YOu sound like such a strong and together woman to have survived, to have protected your children to the best of your ability under such tremendous stress.

My guess is , that you could use someone to help you begin to unravel , after 25 years of this, how you want to continue to live this second part of your life. Maybe some counseling is a good place to start. Maybe talk to your children about some family counseling. It's amazing that you survived.

Unfortunately, there is nothing you can do for your husband, if he feels or wants help, he will seek it, it sounds like that is not in his mind right now.

I hope you reach out, find a counselor, or a group , to help you begin to figure out where you are going now.

It took a lot of courage for you to give such and honest account of your life. I hope you keep posting. We are here to support you in anyway we can.

Sending you love and peace, Katie
i hope you feel a sense of relief letting all that out! Such an honest recount of your life and feelings. My heart goes out to you and I can understand the frustration you feel towards him and his family.....I get frustrated over much much less.

I hope you can find some peace in some way....I am a newbie here so I can't offer any advice only good wishes and an appreciation for all you have managed through.
Currently Active Users Viewing this Thread: 1
(0 members and 1 guests)

Posting Rules
You may not post new threads
You may not post replies
You may not post attachments
You may not edit your posts
---
HTML code is Off
---