Laying in bed, in dark, with my 4 yr old...
Member
Join Date: Feb 2011
Location: CA
Posts: 317
Laying in bed, in dark, with my 4 yr old...
---
4 yr old: Mom, does God control us, what we do?
Me: No baby, we have free will but God guides us to make right choices.
4 yr old: Well I want God to guide Daddy to come home.

Just happened a few minutes ago...I've been crying ever since. I thought we were doing well. I was doing a good job of keeping busy, keeping my kids busy and no matter how good I thought I was doing to make sure she felt loved and wasn't lacking...she is lacking... thinking of her dad and missing him...

I feel SO angry at him. He's choosing to live in his active alcoholism in his motel room, drowning his sorrows... I am getting to hate him for what he is doing to me, our children, etc...I have to remember the way I feel in this moment when he actually comes back around begging for his family back. I am doing "all the right things"...counseling, therapy, Alanon, journaling, excercise, working...but somehow this sadness crept up on me.

I need my SR family to help lift me up because right now, I have no one else and I need it....
| | |
| --- | --- |
| The Following 3 Users Say Thank You to lillyknitting For This Useful Post: | |
| | |
| --- | --- |
| The Following User Says Thank You to Amber23 For This Useful Post: | |
Survivor
Join Date: Apr 2004
Location: Proud Upstate New Yorker
Posts: 869
You are not doing a bad job. Don't judge yourself. You are doing the best you can with what you have. Not having his active alcoholism in the house is way better than having him there confusing and hurting everyone in his destructive path.
Your baby will be fine. Pray on it and keep nurturing her. Take it one day at a time. Right now she is safe, warm, and she has her momma to look after her.
Let your tears flow and keep hope alive that you and your baby will heal from this and be stronger in the long run.

Love and Light,
Lily
Member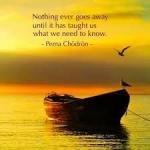 Join Date: Mar 2012
Posts: 1,754
How wonderful that your child has such trust in you that she can express her pain to you. That says a lot about you honey.
You are doing great.
So sorry you are feeling sad.

:ghug3 and one for your baby :ghug3
Forum Leader

Join Date: Dec 2008
Posts: 10,614
Oh ((((sweetteewalls)))) I know that you want to keep all the pain in the world away from your precious children, but that's just not going to be possible. I agree with Katiekate that it is a good thing she feels loved and safe enough to tell you when she's sad...to be able to put it into words.

Little ones will always want mommy or daddy who left to come back home. In time, though, it will get better for you all. I hope you were able to get some sleep last night.
Member
Join Date: Feb 2011
Posts: 338
That is heartbreaking. My 23 year old son said something similar not too long ago and I realized that it does not matter that he is an adult.It still hurts when you feel your parent has left you for the alcohol. And yes I still felt pangs of guilt although I know there is nothing I could have done. I told him that I prayed to God everyday to keep him safe and give him health-physical, emotional, and spiritual. We just needed to take care of ourselves and live our lives in a healthy way, enjoy the good thing we still had in our lives. Be grateful for our own health.
Hugs to you. The pain she feels and can share with you is much better than the pain of growing up with an A and all the secrets, cover up and distorted relationships.
| | |
| --- | --- |
| The Following 3 Users Say Thank You to jamaicamecrazy For This Useful Post: | |
Member

Join Date: Jan 2011
Location: Anchorage, Alaska
Posts: 4,719
Wow - what a moment, eh? And as others have already shared - is it your amazing mothering skills that allows your little one to feel safe in being honest. Good for you!

Your family is grieving. This too shall pass, but the life long pain of his decisions will haunt all of you in some way or another. I don't blame you for being mad at him for his choices, but try to remember this is a disease..."Daddy is sick and needs to be away from us so hopefully he can get better".

Prayers and hugs to you today,
~T
| | |
| --- | --- |
| The Following 3 Users Say Thank You to Tuffgirl For This Useful Post: | |
Member
Join Date: Jun 2012
Posts: 175
You are absolutely doing the right thing for yourself and your child. I remember my first Al-Anon meeting when others told their stories and what impacted me the most was the women who spoke of how long they stayed with their AH's and how their own children grew up to have addictions of their own - likely as a result of being exposed to an active A. I made the decision right then and there to never again to expose my 2-yr-old to my AH's drinking. Hang in there.
Member
Join Date: Dec 2008
Posts: 28
You are doing the right thing for your child. I think it would be worse for your child to be exposed to such a toxic environment. It takes a lot of courage to do what you did. And you are doing ALL the right things.

Of course she will miss him and want him back - that is normal. All children want mommy and daddy to be together. She is still too young to understand the real reason why. Feel good knowing you are doing the right thing and don't be sad.

I think you are so amazing because of the way you are handling this!
Member
Join Date: Jul 2007
Posts: 1,175
I agree that she feels safe to say this because she does feel secure.

Alcoholism and the ACOA syndrome is all about secrecy, holding it in, acting like its all OK when it is not, and their emotional intelligence is telling them the truth, but their environment is one of extreme unspoken stress: Big Fat Elephants in the room.

I have said a few things to my son since he was rather young, and the one that I believe has been truly the most helpful for him is straight out of aloanon playbook.

He has repeated this to me, and to his little cousin even when they were just dealing with a difficult playmate:

"We cannot control what other people choose. We can only choose to find happiness no matter what others choose. Your dads choices are about HIM, not about you, or me. BIg people are still learning some things and your father is still learning how to make choices that are healthy for him."

When he has repeated this, he paraphrases of course, but he has said this to me when I became very upset at my RexAH. "Mama, you can only choose to fins a way to be happy no matter what daddy does. We can only control what we do. He does not know how to do some stuff. He is still learning."

It takes the stress out of their arena, and places it firmly at the feet of the adult. They dont get a 'bad mouthing'. But, they dont feel that unspoken stress and secrecy. .

I thought, maybe it is too much to give him at 5 or 6 or 4 years old. But, his Therapist disagrees, and feels we should trust the emotional intelligence. We speak the same way about children who make bad choices. "They are still learning, and all we do is make our choice in response."

When he related this to the cousin about the difficult child, he said, "Its OK, "sally", we dont have to get mad or upset because he is mad. We have a choice."

Another thing that helps him a lot has been for me to say, when his dad had let him down or mood swung and tried to ruin our day,

"I feel OK today. How do you feel? I am having a good day, even though daddy is making these choices. We dont have to know why he does those things, but we are still going to have our day. Our day is ours. His day is his."

This takes the stress away from the child, keeps them from all that awfulizing and wondering if mommy even knows how weird everything is.

I wish to HECK someone would have given me those skills when I was very young child, because, here I am, 38 years later, still unravelling the guilt and pain I harbored and shouldered, having thought that my dads illnesses were due to/ influenced by my behavior.

Ask her how she feels, and the therapist says, if they ever say they dont want to talk anymore, please respect that. Their brains are little, so a little tiny bit at a time.

You are doing great . The concern would be moreso, if she was absolutely silent and kind of playing at nothing wrong.

Her radar works, and you can give her MORE tools than you already do. This has really helped my son in his autonomy. I do the same when I am having a bad day, or he catches me crying.

I say, "it's OK. I am feeling some sad feelings. they will go away. You are having a good day?You are allowed to. Some times people let things out, but then they go on to have the rest of their day. "

Kids do understand that. Because it is NORMAL.
You are already doing great.
| | |
| --- | --- |
| The Following User Says Thank You to Buffalo66 For This Useful Post: | |
Hugs, sweetee...

It is one of the most difficult parts of my life, I find, to not try to compensate for the absent/sh*tty other parent. You can never replace their father -- but you can be honest about (as Buffalo said) how everyone has to make their own choices.

My youngest was a few years older than yours when we left -- but she was blaming herself, thinking that her father's drinking was her fault. If only she hadn't fought so much with her siblings; if only she would not laugh so loudly; if only... (just like I did during our marriage).

Dealing with the children's pain is hard, because you don't want them to suffer. But allowing them to express whatever they're feeling makes them more and more comfortable. And you've already got a fantastic start with that little one.
Currently Active Users Viewing this Thread: 1
(0 members and 1 guests)

Posting Rules
You may not post new threads
You may not post replies
You may not post attachments
You may not edit your posts
---
HTML code is Off
---