A year and 2 months
Member
Join Date: Mar 2011
Location: Southern Illinois
Posts: 174
A year and 2 months
---
Hi everyone. I just wanted to give a little update. My husband has been clean/sober for a year and 2 months now. Thank God! He lost his job back a couple of months ago and is currently drawing unemployment. He has put apps in and as you all know jobs are just hard to come by. But hopefully soon he will get something. He still has depression and mood swings. Not near as often as when he was only a few months into recovery. We have had a lot of things go on too. Lost our home to foreclosure, had to give our dogs away, filed bankruptcy. But anyway, I'm very proud of him and want to let those who are going through it know that this place is amazing. It helped me loads and made me realize how co-dependent I was. Sooooo..anyway, just wanted to give this little update and say hello.
Member
Join Date: Mar 2011
Posts: 283
I believe that your AH went was looking for rehab at the same time as my EXA fiance. Yours fared better than mine though. After rehabs he continued to drink, Our home was also foreclosed too. He lost his job too and in the end he is still drinking, our relationship is over and I am no contact with a restraining order.

Its bittersweet to see your post. Congratulations on your husband for his year of sobriety, and I'm so glad your relationship is making it through your struggles.

I
| | |
| --- | --- |
| The Following User Says Thank You to XXXXXXXXXX For This Useful Post: | |
Member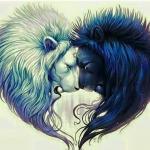 Join Date: May 2012
Location: Florida
Posts: 6,784
Thank you for checking in with your update! My AH will be sober 11 months soon so we're getting close to a year. (HP willing) We, separately & together, are still struggling to define a new balance in our relationship. Some days are great, some days seem impossible. I'm especially struggling with rebuilding trust. I understand now why some couples have too much damage to put things back together, or benefit from separation while each party focuses on their individual therapy.

If you have have any specific tools that helped you get through this, I'd love to hear about them!
Member
Join Date: Apr 2010
Location: Ohio
Posts: 94
My husband has been sober now for a year, this month. Our relationship has been making and is still making improvements. We went to marriage counseling and individual counseling for ourselves for almost the whole year (last year). The counseling and attending AA/ Al Anon meetings are what I feel really helped us to make our relationship stronger. We don't always have our good moments, but our bad moments are getting fewer and farther between.
Currently Active Users Viewing this Thread: 1
(0 members and 1 guests)

Posting Rules
You may not post new threads
You may not post replies
You may not post attachments
You may not edit your posts
---
HTML code is Off
---