Fell off the no contact wagon
Member
Join Date: Jul 2010
Posts: 95
Fell off the no contact wagon
---
Two days I managed...then I got reeled back in with the closest thing I could ever get to him admitting being wrong. I fell off the wagon big time and hopped right onto the crazy train.

I started thinking about every single time he brushed me aside in our marriage for an addict or otherwise emotionally disturbed friend...which was pretty often and soon enough I was fuming. He hangs out with these people that tell him what he wants to hear, and advise him against anything that would disrupt their agenda. So naturally people that tell him the truth are his enemies. I'm sure ya'll know the drill.

I really worked myself into a rage over this. I fired off a few nasty emails, a couple of voicemails, and several texts. It was really insane. And in my rage, I failed to notice that I was texting the wrong number. Finally in the morning I got a text back "i think you're texting the wrong person. I'm 60 yrs old and married". Still fuming I was about to start typing something about him being a sorry MF and I know who I'm texting...then I noticed it really was the wrong #.

I know why he likes these people, they feed his addiction. But sometimes I get so upset that I can't see that...I wonder what is so wrong with me that he thinks these people are so great.

His "BFF" can't even stop smoking weed long enough to pass a drug test for a real job.
| | |
| --- | --- |
| The Following 2 Users Say Thank You to angrywife For This Useful Post: | |
Survivor
Join Date: Apr 2004
Location: Proud Upstate New Yorker
Posts: 869
You are important. You are important. You are important. You are important. And one more time...YOU ARE IMPORTANT.
You don't need his acknowledgement to be important. You know what is important to him. Alcohol or DOC he has is most important. So any friends that help him continue to nurse his addiction take priority.
You are your own priority. Take the power you have given him over your emotions BACK. He doesn't deserve to have this kind of hold over you. Yes, be angry and vent, vent, vent. But do it in a healthy way and get to the root of your emotions. All I read in your post was WHAT ABOUT ME? And that is the right question. What about you? How can you get your needs met in a healthy way? How can you become the top priority in your life. His addiction has taken up enough space in your mental Rolodex.
Get back to you. You deserve more attention than you give him. You are somebody, you are important, and you deserve to be acknowledged, listened to, and loved.

Love and Light,
Lily
| | |
| --- | --- |
| The Following 2 Users Say Thank You to DefofLov For This Useful Post: | |
Forum Leader

Join Date: Dec 2008
Posts: 10,614
Oh, angrywife, I'm sorry about the slip....and I'm sorry you feel invalidated. What DefofLov said is true, though. You are important, you are worthy, and you don't need him to acknowledge that. It's an inside job.
I had a laugh
just a tiny bit
because both my husband and I have had our cell phones lit up with angry messages and texts that were wrong numbers. We, too, have had to send the "I think you have the wrong number" reply to get it to stop.

And no, this did not happen recently--so it wasn't you!
I hope you are feeling a bit better today!! No contact is a blessing....
| | |
| --- | --- |
| The Following User Says Thank You to Seren For This Useful Post: | |
Member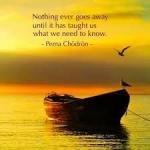 Join Date: Mar 2012
Posts: 1,754
I've slipped to , and everytime I did it took me three days to recover, I got sick of it, guess I had to get sicker before I got it.

Don't beat yourself up, this process takes time. There are so many hooks.

Hang in honey, it happens.

xo
| | |
| --- | --- |
| The Following User Says Thank You to Katiekate For This Useful Post: | |
(((((angrywife))))))))))

big hugs.
I understand.
The thing is...he CAN'T give you what you need...what you want.
He's sick.
You know what they say, don't shop for bread at the hardware store.
Love yourself. Respect yourself. Take your power back.
Hugs and encouragement...
Mary
| | |
| --- | --- |
| The Following User Says Thank You to outonalimb For This Useful Post: | |
Member

Join Date: Jan 2011
Location: Anchorage, Alaska
Posts: 4,719
I also had to laugh - to me that was an HP intervention of sorts - that you texted the wrong number. I hope you take it as such...there is no good that will come from engaging with your AH. As I have said before, you'd probably have more success engaging the local nursing home residents who have severe dementia.

Addiction protects its perimeters. This is a battle you can't win. I have a quote that hangs at my computer in my office. To paraphrase, it says its better to be peaceful than right. You already know you are right. He doesn't care. Leave it be.

Big hugs to you today. I know the bouts of rage well. But nowadays, I call someone else to vent. I know, without a shadow of a doubt, my stbx could care less about my feelings. He is far too wrapped up in his own.

Stay strong!
~T
Member
Join Date: Aug 2011
Posts: 451
I'm with tuffgirl, I had to laugh when I envisioned some woman getting those texts and saying Ummmmm you got the wrong number. LOL.
I am sure it probably didn't feel funny to you while firing them off, but in the end did you feel relieved that maybe he didn't get to see you all mad and upset OVER HIM . AGAIN?
Hugs to you. Remember you are human. I get mad and impatient sometimes with my poor little guy and just try to remember I am human and going through a lot of stuff and it is okay to be human. I slipped last night and yelled at my kiddo after he said, mom a thousand times while having drunko (who was sober because he has no money until today) yapping in my ear and berating me as usual. I told my boy I was sorry and gave him a hug and talked to him again about it this morning and told him mommy was sorry for yelling at him

But I took it easy on myself because I am only human. I know I am a good mom, I don't usually yell at him, I never cuss at him or call him names (I hear my neighbors constantly cussing/yelling/calling their kids names - i cringe inside), and I don't hit him or anything like that. BUT, I am busy, and I do have bad days, again, I am human.
And being human and living aboard the crazy alcoholic train, I am surprised I have maintained this long. BUT you know what, If I am strong enough to have put up with this crapola this dang long, I am strong enough to move forward, strong enough to get mentally healthy again and strong enough to leave el drunko in the dust.

So, my dear, are you!

Member
Join Date: Jul 2010
Posts: 95
Thank you guys. I know ya'll are right but when I get caught up in the moment logic flies out the window.

That poor 60 year old...I told him that his friends are the biggest douchebag crackhead losers I've ever met.
| | |
| --- | --- |
| The Following User Says Thank You to angrywife For This Useful Post: | |
Member

Join Date: Jan 2011
Location: Anchorage, Alaska
Posts: 4,719
Currently Active Users Viewing this Thread: 1
(0 members and 1 guests)

Posting Rules
You may not post new threads
You may not post replies
You may not post attachments
You may not edit your posts
---
HTML code is Off
---