Places you have found hidden alcohol
Member
Join Date: May 2012
Posts: 65
Ok, Im the RA, but here are some of the stranger places I've hidden alcohol:

-Above a light fixture in a bathroom at a hospital. I had to have my boooze, so I snuck it up there while visiting someone there so I could sneak out and drink it. Yeah, I know. Real sanitary.

- Sometimes I would stash a half pint or a pint down my pants and go to the bathroom and slam it. I would then stash the empty in the receptacle behind the toilet where you can pull out the toilet seat cover. Again, not the brightest idea. I snuck it in, I could probably have managed to get it out to the garbage.

- In the bushes at a public park. Actually, I wasnt trying to hide it, but rather to get rid of it. I went back the next day and grabbed it because the liquor stores were closed and it was half full.
Member
Join Date: May 2012
Location: Australia
Posts: 19
My XAH used to have a bottle of scotch in the pantry. When he got wise to the fact that I was counting how many bottles he went through each week, he would refill this bottle from another one so that it looked like he wasnt drinking! Unfortunately it became a game for me, and I became obsessed with it. At the time I hadnt even heard the word 'co-dependant'. But that described me to a tee.
| | |
| --- | --- |
| The Following User Says Thank You to rexesmum For This Useful Post: | |
I stopped looking a long time ago also..though we still come across the bottles in the most random places, and I leave it alone now where as before Id haul it out the house..total waste of time that was / is, I cant control it so why even try! I'm learning, it took a while but its sinking in that its all outwith my control.
| | |
| --- | --- |
| The Following User Says Thank You to NTurn For This Useful Post: | |
Member
Join Date: Mar 2012
Location: My Own Headspace
Posts: 158
I got a chuckle out of this (not sure if it was meant that way, though).
I used to cringe at the sound of bags of "empties" being crushed for recycling by the garbage men, certain that they'd think either me or my ex were alkies. And they were correct. They probably knew about his alcoholism before I did, even though I've found those "empties" in so many places mentioned here...
Thanks for sharing this thread...
Yep, the good ole toilet bowl tank. Wife was beach-in at me to fix the toilet because it was running all day. So I take the lid off to find the wine box, needless to say not much left of the cardboard,plastic liner was intact. I got the toilet working again !

Shampoo bottles in the car. She would use old shampoo bottles and clean them out and pour wine in them. This way here if she got pulled over by the police, they would never think to open a shampoo bottle in a search. She learned this neat trick in her first stay at re-hab. Wow, the things they learn !
Member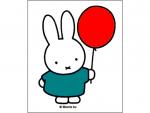 Join Date: May 2006
Location: UK
Posts: 1,149
her younger brother went over to it to have a drink. She said her mum flew across the room screaming 'that's MY coke, don't you dare touch it, ever', and says that in that moment she knew exactly what was going on.
After ex moved out it took me a long time to stop taking a sip of every drink I handed to the kids unless I had just poured water from the tap myself, even juice from the fridge had to be checked, and any bottle/cup/glass around and about was potentially spiked (depending on how drunk he was he usually kept a tight hold of ones that contained aalcohol: he didn'twant to harm the kids, but as he got more drunk, he'd be more forgetful. Sipping the drinks had become an automatic habit, I didn't even realise I was doing it anymore.
when he moved out, I cleared out 3 or 4 binbags of empty bottles of vodka, that I intentionally searched for one afternoon, it was cathartic to do a clean sweep. There are some under the kitchen cupboards that I could see but couldn't get to.
I am not the world's most domestic person, but the house is vaguely hygenic, however, 3 years after he stopped living here I will still sometimes move a wardrobe or root around in the shed/loft and find another one.
Currently Active Users Viewing this Thread: 1
(0 members and 1 guests)

Posting Rules
You may not post new threads
You may not post replies
You may not post attachments
You may not edit your posts
---
HTML code is Off
---