Two years of freedom
Originally Posted by
wanttobehealthy

This is something that others do too? I've been joking (though I am scared about it a bit) with my T that at some point all the stuff I am not dealing with bc I am doing the one foot in front of another thing right now, is going to come out and I'll have to be committed somewhere... I guess it's a relief to know that others have this experience too. Though I am sorry that now that it's all surfacing, you're hurting and dealing with it.
Same for me. I sort of described it as moving into my new life, and all the old stuff was packed up into boxes. Some of them I opened quickly because I wanted to sort through them; some I only opened after I kept tripping over them; some are still jammed in the back of a closet and I am dreading the day I have to deal with them...
Lillamy, thank you so much for sharing where you are right now. I am so glad that things have taken an amazing turn for the better.
I don't like dealing with the leftover feelings and emotions that got packed away while figuring out the next action to do to ensure that I was safe, either... It feels amazing to get some of that out into the open to work through it, though, doesn't it? I am enjoying my cleaner closets.
| | |
| --- | --- |
| The Following User Says Thank You to StarCat For This Useful Post: | |
Member
Join Date: Nov 2009
Location: Southwest
Posts: 1,207
I'm having a hard time this week. It's been about three years since my AXH left us and I am feeling so resentful and angry that I am having to do all of this by MYSELF and that I am not enough for these children. I feel like every relationship I have been in - marriage and before - wer crappy relationships with crappy narcissistic people that I allowed to walk all over me, and now I am the only one dealing with the fallout from it.
Member
Join Date: Jul 2010
Posts: 95
Reading this thread brought me to tears. I've been married to my AH for 13 years now, and I'm in the process of moving out. It's been very slow going, I work 7pm-7am, and have no friends/family to help. Also the A is home 24/7 which is a huge distraction and drains any energy I have left.

I don't want to do this, but I have to detach from his disease and I can't do that living in the same house. I still love him immensely. This is the hardest thing I've had to do, a thousand times harder than finishing RN school with 3 kids and an AH. I still love him, I know he loves me, and our marriage has not been irreparably broken by violence or affairs which makes it all the more difficult to walk away. I just can't sit by and watch him kill himself with alcohol, it's making me insane.

We were briefly separated last year, and it was during the grieving process that I blew off most of my friends. The ones I lost never liked my husband, and were way too open with their celebratory reactions to my separation. I was devastated, the last thing I wanted to hear was "Oh praise the Lord" and such. It really just made things worse and I grew resentful of those people. Just like when I was grieving the loss of my mother, I was so tired of hearing "Oh, she's in a better place". Yes, I know this. I'm still sad. I know they mean well but it doesn't help. I also felt very alone in my grieving.

I still hope and pray that one day he'll get sober and work the program and we can have the life we dreamt of. For so so long, we couldn't afford it. Now we can but his disease is in the way. It's heartbreaking. At the same time I do know that it may very well not by in God's plan for me and I have to accept that. This is truly a one day at a time thing.
| | |
| --- | --- |
| The Following 2 Users Say Thank You to angrywife For This Useful Post: | |
Member
Join Date: Nov 2009
Location: Southwest
Posts: 1,207
I know, Angry. Watching them kill themselves is horrible and crazy-making. I would encourage you to do whatever you have to do to salvage YOUR strength and YOUR life. It isn't advice I would ordinarily give mothers of young children (being one myself), but crazy is a luxury you can't afford.
| | |
| --- | --- |
| The Following User Says Thank You to stella27 For This Useful Post: | |
Member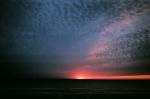 Join Date: Mar 2009
Posts: 1,334
My Alanon group is about 50/50 people who stayed and people who left. It took me years but I did leave. There were some specific dealbreakers in my marriage I could not live with. It is still hard 4 1/2 years later. I have my ups and downs. I am big in service. I meditate which helps me observe what is going on in my head. I have good sponsers. I run each feeling through the steps. I attend several meetings a week and I am in two fellowships. I work the steps. I study the traditions and concepts. They apply to any problem. I realize now how codependent I have been my whole life and how it can mess me up. Nope- we aren't alone. We are all- one.
Have you tried opening up to your bf? Maybe he wants to be there for you... Have you opened up to him about any of what you're struggling with or is it too weird to talk to a new relationship about an old one?
Oh yes. We talk about absolutely everything. It's part of the "contract" of our relationship: No lies, no games, no ********, nothing is off limits to talk about, ever. It's just hard for him to understand that I can have anything but hate for a person who treated me like AXH treated me. In his eyes, it's like... if I can feel grief and compassion for a person who threatened to kill me, I don't value myself as highly as I should.
And maybe he has a point. But I think it's one of those Mars/Venus things. I don't like generalizations, but it's definitely a situation where another woman can listen and say "I understand that you have grief and sadness and pain over this whole thing" while he just wants to FIX IT for me. He doesn't try to talk me out of grieving -- but he reminds me of the hell I lived in.
I think we were able to understand each other somehow when I said that I truly believe that just because a relationship doesn't last forever doesn't mean it didn't have value, at one point in time. I think it may be a mix of him wanting to fix the unfixable and me wanting a level of identification from him that he can't give me.
Either way -- it's OK. We're talking our way through this, and he's giving me the space I need to process the hard sad feelings. And I feel like I'm clearing an old fallen-down homestead out of the way so that I can start building a new life. And that's huge for me. That I'm accepting that this is painful, I don't like pain, I want to run from it, but if I'm going to be able to build my new life, I need to clear out the rubble, even the stuff that's hard and heavy to carry and heave-ho onto a funeral pyre for my old life.
Member
Join Date: Jun 2011
Location: Ireland
Posts: 222
Originally Posted by
lillamy

Grieving the love we did have, at one point. Grieving the life he has wasted. Grieving when I see that he's doing the same thing he did when we were married

I know this man. I know the hurt, sad, little boy inside him. My heart aches for him. My heart aches because I couldn't help him. My heart aches because he couldn't help himself. My heart aches because he tried, and he had people who surrounded him, AA-friends and a good sponsor who became a good friend, for a while. And it wasn't enough.

.
This is where I am at now.... only 5 months after he left.
Maybe I should have put it on hold and got on with my life....now I feel paralysed by all the regrets and although I don't love him anymore, I do worry so so much where it will all end for him.
I think he has further to go before he hits the bottom and I'm afraid of that and how it will effect me and the boys....
DAMN THIS DISEASE TO HELL
M.
Currently Active Users Viewing this Thread: 1
(0 members and 1 guests)

Posting Rules
You may not post new threads
You may not post replies
You may not post attachments
You may not edit your posts
---
HTML code is Off
---