Whether you believe or not I have to share...
Member
Join Date: Feb 2009
Posts: 2,059
here's a quote fromyour first post, you had a conversation with an elderly man who you didn't know...again, you felt it was a message from god...
Finally I understand what I have to do. It was like God put this man in my path, at the right time in the right place. I could really feel him saying to me.... Look, I'm showing you the future...go now. I wish I could explain it; I
| | |
| --- | --- |
| The Following User Says Thank You to naive For This Useful Post: | |
I clearly remember early in my recovery making a decision about something in regard to my then AH (can't recall exactly what the situation/decision was). I had prayed about it the day before.

I met with my sponsor that day, and told her what I was going to do because it was God's will.

She looked at me and said, "That's DeVon's will speaking, not God's."

The wind went out of my sails immediately.

She was right.

The difference between God's will and mine is that my will hurts.

I'm so grateful that first sponsor of mine was a hard-nose, no-frills lady who cared enough about me and my recovery that she was straight up with me.
| | |
| --- | --- |
| The Following 3 Users Say Thank You to Freedom1990 For This Useful Post: | |
Oh my goodness... I just remembered another incident in my own life that happened over 24 years ago with my FIRST xah who I discovered was using cocaine with the woman he had been having an affair with for over a year!
I kicked him to the curb and he begged me constantly to take him back and one day he called me and told me that he had experienced a direct visitation from Jesus himself in a motel room while his girlfriend slept next to him.
It was quite detailed but the gist was that God would restore his marriage and his family to him if he would give up the girlfriend and the dope. His answer was "YES LORD"!!!!!!
So he wanted to know when he could move his stuff back in and I told him that if God could work in a complete visitation for him in his busy schedule he was going to have to give me some peace and direction before I commited to anything personally.
Anyway... we visited a christian couples counselor and 3 hours later they closed the session between us and we went our seperate ways. The next week I found out he and his girlfriend were in the Florida Keys scoring a bunch of cocaine.
So... to this day that EX still tells people he had a visitation from God but he gets really murky on what happened after that.
In the Bible Lazarus begs God to send someone to warn his loved ones about Hell but is told they would no listen...
so... I was much younger then and I agonized about God asking me to take that cheating no goodnick back and would I have been willing????? Being a BAD codie I might have been sucke in again but I knew from the cocaine incident that I was RELEASED from that marriage and divorced him!
Did Jesus visit him so I would stop trying to fix him???? I don't know... but I didn't rescue another man for 20 years and then ... I relapsed. My second x is in Vegas right this minute. See a pattern?
Who is talking ... what voices are we hearing? That is why we don't look at words anymore... talk is talk.
Action... action... action... do some fruit checking!!!!!
Time reveals all and why do we get so hurried by our A's????
Enough of my venting... it is therapeutic for me and if it helps one person stand strong and WAIT to see their A stand strong and do the hard work and stay commited to real recovery it makes my hard headed mistakes have some meaning in a life lesson shared.
Member

Join Date: May 2009
Location: Land of Cotton
Posts: 3,433
I just spent the last hour reading many of your old posts, blwn. After all that I have to say that I'm still going with my first reaction to your original post here: It's just more manipulation on his part and more magical thinking on your part.

But emotions are running high right now and fear is in the air. We'll do just about ANYTHING to relieve the incredible anxiety we feel...right?

My concern is highest for the kids. Sounds like they are going thru hell. Daddy's leaving in a few months but then he's decided to stay. A year later Mommy's leaving, but wait! No, she's decided to stay! Yippee!! One big happy family again!!

UGH. Poor kids. This has got to be extremely hard on them.
Member
Join Date: Nov 2008
Location: MASSACHUSETTS
Posts: 441
I too believe that God works this way, through other people. I am going through something similar and my A has seemed to change for real. It is different this time.
I learned a lot from the people here and feel for all those with an active A but I think we all have to realize that some of them do change and want a better life for themselves. I hope this is the case for you.
I still take it one day at time and see where things will go.
Good Luck and keep the faith!
| | |
| --- | --- |
| The Following User Says Thank You to JACKRUSSELLGIRL For This Useful Post: | |
That said, if I were in your position I wouldn't spend that money you saved up - I'd keep that available.
Excellent advice. Take it one day at a time and keep your eyes open. I hope it works out but be realistic that it may not.
One sticky I read here said "mute the movie, see the actions" that was the only way I was able to be objective. I like to have faith but I also like to live on planet Earth where I have heard (and said) many empty phrases and I have had such break through moments-just to repeat my same mistakes and keep hurting people and myself.

I am starting to see life on a per-day basis, the data gathered today can mean one thing, it does not mean that tomorrow things can change and I will have to take different decisions. (Staying where you are is also a decision.)

Do you have a family/close friends? what is their opinion? listening to their input was also a way to see my situation objectively, without my hopes in the way.

All the best to you!!
Member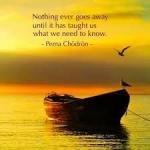 Join Date: Mar 2012
Posts: 1,754
I'm not sure about all of this, I have been reading this thread since it started.

I have to say that what it does is scare me. I'm not sure how much God has invested in all of this. And why is it that he spoke to you and not your husband, seems if someone was lost God would be delivering the message to him. Something like, what are you going to do now that you screwed everything up. I'm sorry, maybe it sounds rude or sarcastic.

My xab and I had a converstaion on the phone once, at one point I hung up on him, he called me back and said you hung up, I said , no I didn't , the phone dropped the call. I lied, yes I did, to protect myself, a bit later in the conversation his fax machine interrupted the call, he called back and told me God was telling him something. I said, oh really, what's that, he said figure it out and he hung up. I figured it out, God interrupted our conversation twice because it wasn't going his way, it wasn't going his way because I wasn't giving him what he wanted, so God miraculously came down from Heaven and disconnected the phone. Of course my XAB who was drunk at the time delivered the message. Don't get me wrong, I have faith, very deep faith, I Love God and Jesus, and I do feel their prescence in my life, but I feel it on my own, not through someone else.

You and your husband probably should take things slow, real slow, there is nothing worse than getting to that place you used to be and knowing that you have to go through all that pain again.

Take good care of yourself.
Member

Join Date: Nov 2009
Location: Waterford MI
Posts: 4,202
Don't get me wrong, I have faith, very deep faith, I Love God and Jesus, and I do feel their prescence in my life, but I feel it on my own, not through someone else.
Yes, this is very well put, KatieKate. Thank you.
I would be the one to get it from my higher power.
Beth
| | |
| --- | --- |
| The Following User Says Thank You to wicked For This Useful Post: | |
It helps to keep in mind that while you believe God spoke to you, your husband is the same person. People may say they're going to change, even believe it, but real change takes many years and requires a lot of hard work. You made your husband sound terrific but it helps to keep in mind why you were leaving which you didn't talk about. Also acknowledge that it's very hard to leave, fear of the unknown comes up. Are you perhaps looking for an easier way?

Whatever, I sincerely hope for your happiness and well being.
Currently Active Users Viewing this Thread: 1
(0 members and 1 guests)

Posting Rules
You may not post new threads
You may not post replies
You may not post attachments
You may not edit your posts
---
HTML code is Off
---