Love relationship deteriorating via 3rd party alcoholism...help!
Member
Join Date: Mar 2012
Location: CA
Posts: 1

Love relationship deteriorating via 3rd party alcoholism...help!
---
My girlfriend's sister went through a separation in her marriage a couple of years ago. Prior to that, she never drank, even socially. Shortly after her separation, she began to drink and tried to hide it. She has lost her job and now her drinking is completely out of control.

Attempts to get her sister to go to rehab are met, pretty much with her ignoring the topic or getting off the phone. She has become so bad that she is non functioning. Her legs and body have atrophied, and it's to the point that she doesn't even have the strength to get around on her own or take a shower. She is literally drunk all day.

My girlfriend is heart broken seeing the deterioration of her sister and feels as though she can somehow change this unfortunate circumstance. It's to the point now that her sister can't even feed herself and she calls my girlfriend nearly everyday asking her to bring her food, which she does, as well as bathes her, washes her sheets for her, etc.

Her sister will be losing her housing soon I imagine, as her unemployment ran out, and I can't imagine her moving in with my girlfriend and her 13 year old son who live by themselves in a non-chaotic household. I don't live with her currently. There are other siblings, but none of which are really reliable and have seemed to detach themselves from the situation, but without saying so...rather, they just kind of ignore what goes on with their alcoholic sister, as i'm sure they understand they cannot make her do anything differently. My girlfriend on the other hand says "i won't turn my back on my sister!" But i try to tell her it's not about "turning her back."

In trying to be sensitive and understanding, I explain to her that there is nothing she can do to make her sister make different choices, after at least a year now of her sister getting progressively worse very quickly, without doing anything differently.

This situation has caused an extreme strain on our love relationship because my she is always stressed about the situation all while trying to live her life, too, and it's hard for me to not get frustrated that she doesn't give our own relationship any time or attention it needs, and it's been going on for the last year now that i feel our relationship is completely on the back-burner.

My girlfriend gets upset, in turn, with me, and says I'm not being supportive of her and the situation and that I don't understand. She's right ... I don't understand, but I feel the one thing I do understand is that she can't allow her sister's continued choices and subsequent consequences take over her life and ruin other good relationships in her life.

It's just hard to see my girlfriend let her sisters life take over her life and now our relationship the way it has...I just don't know what to do anymore. I want to stay around and be supportive, and i am in love with her, but the strain it has put on our relationship, i don't know what to do, or, how to do it.
Member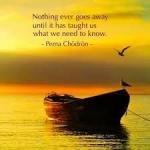 Join Date: Mar 2012
Posts: 1,754
Sounds really hard. Really in my mind there is nothing you can do. It's like an addiction sometimes when you want to take care of someone else who is going down the tubes. Unfortunately the mission your girlfriend is on is probably only going to continue to hurt her.

It's like you can't see the forest for the trees. Ask me how I know. ugggg

Sometimes we just have to let the people we love work out their own crap, the people who love me watched as I continued to take a slow train into hell with the hope that I would surface and come to my senses. I finally did, hopefully your girlfriend will too. Thing is, she has to do it, see it, she is under the mistaken idea that she can fix someone, that helping and enabling her is the right thing to do. It isn't, somewhere inside of her she knows that.

Al anon maybe a good idea if she is open to it. In the meantime you have to take care of yourself, whatever that means for you. Alcoholics are very sly and manipulative, somehow they always find someone to take care of them, it's her sister, it's a tough one for her. Take care of you, do the best you can, I hope you can find some peace in all this chaos.
Currently Active Users Viewing this Thread: 1
(0 members and 1 guests)

Posting Rules
You may not post new threads
You may not post replies
You may not post attachments
You may not edit your posts
---
HTML code is Off
---