Can they be sober without AA?
I can only relate my ES&H. I went to AA for 5-1/2 months, TOTALLY disregarded everything my sponsor and other old-timers told me about NOT hooking up with a "regular" there. Essentially, I allowed myself not only to get 13th-stepped, but he's the one who introduced me to crack.

A few years later, after lurking on SR for a LONG time, I realized that not only was I an A, I had been a codie since birth and turned to substances to deal with it. Pretty sick.

I'll have 5 years in recovery in a couple of weeks. I've never stepped foot in an al-anon meeting, but I learn from those here who do. I've only gone to one meeting in 5 years, it was my old home group and I happened to be meeting up with one of the old-timer's as I'd hired him as my lawyer and I was in town.

I've learned a lot from people who go to 12-step meetings, those who don't, those who work other programs, etc.

When I finally decided I was done, I grabbed at everything I could that was helping..the majority from people here. Buddhism? Knew very little, but embrace it now from those who mention it here. HP? Mine is God, but I think everyone is entitled to their beliefs. Native American Spirituality? Never knew much about that, either, until a couple friends here enlightened me.

My recovery is mine, and it works for me. It never WOULD have, until I became willing to do whatever I needed to do.

Oh, and as far as happy? I have my bad days, but despite the hard times, I love my life and the awesome people who come into my life BECAUSE I became an A and a codie.

Hugs and prayers,

Amy
I believe this, as well, and I believe it's not a myth.
That said, I think part of this potential argument/discussion is more a misunderstanding of thoughts/vocabulary.

I am not going to put limits on anyone with regards to what "a good program" is for each individual, because everyone is different, and so everyone's needs are different.
In my mind,
not
working a good program means burying one's head in the sand and ignoring some of the core issues that led a person to their particularly destructive behavior.
I apply this same rule to me. If I don't keep working through the poor choices I make in life, figure out why I'm attracted to things I know aren't good for me or why I do things that I know will bite me later and won't serve a good purpose ever, then I'm doomed to be less than I can be if I
do
keep in touch with those things.
I told myself that I can make as many mistakes as I like, as long as I learn from them and they're at least a little different each time! Sometimes recovery can be measured in the improvement in the quality of mistakes. Mine aren't quite so big as those I've made in the past, so I'm doing something right.

I can use Al-Anon, therapy, self-help books, SR, friends, church groups, different methods of taking care of myself (exercise, massage, doctor's appointments, hobbies, rebuilding my self esteem), etc, etc, etc...
Recovery is a la carte. Al-Anon says "Take what you like and leave the rest," and I apply that to
everything
. If it's not helping me, I'm not going to do it anymore. If it's helping me a lot, I might even do extras. And if it used to help but doesn't anymore, I'm under no obligation to continue with something if I've outgrown it.
Therapy can be part of a program. AA/Al-Anon can be part of one's program. AVRT can be a part of a program. Going to a rehab or retreat is part of a program. Reading books on the subject and then applying them to one's life is part of a program. Doing healthy things for one's self - exercise, eating right, learning new things, doing new enjoying things - is a part of a program.
Basically, actively moving forward versus treading water or going backwards means a program to me. Taking advantage of some of the more formal ones can provide a jump start, if it's something that a person connects with, but in my mind, if it works for you, then it works!
And that's all that matters.
| | |
| --- | --- |
| The Following 2 Users Say Thank You to StarCat For This Useful Post: | |
Every individual must do what works for him/her.

Having said that, there are a lot of people who swear by AA and yes, some of them do try to push it onto other people, but that's only because it has worked so well for them and they want to share it with others. It's the Bill W concept of staying sober by helping other drunks, I think.
Join Date: Aug 2011
Location: "I'm not lost for I know where I am. But however, where I am may be lost ..."
Posts: 5,273
I use the term "program," I think, to differentiate between people actively striving to grow versus those who are merely drifting through life.
I understand what you are saying. For me, "actively striving to grow"
means
living my life. They are one and the same. By definition a program is "a plan or system under which action may be taken toward a goal", so yes, anyone actively pursuing the goal of a rewarding life would technically be working a "program" no matter what they are doing....even if that involves a bit of purposeful drifting. In my experience, the commonly accepted definition of "program" in relation to addiction is use of one the models already mentioned in this thread.
I AM CANADIAN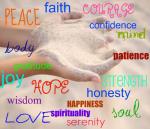 Join Date: Jun 2010
Location: Niagara Region, Canada
Posts: 2,578
i guess, it really depends on educating yourself, and really getting to know yourself...

i love growing, so for me, that is reading, blogging, prayer and medition....
| | |
| --- | --- |
| The Following 2 Users Say Thank You to FlyerFan For This Useful Post: | |
| | |
| --- | --- |
| The Following 2 Users Say Thank You to ChloeJ For This Useful Post: | |
Member
Join Date: Feb 2011
Posts: 447
Look...the bottom line is there are many ways to stop drinking.

If the goal is RECOVERY...you need a program. VERY VERY VERY few can change their distorted thinking and change their LIFE without one.

It can be done....but even with AA (or another program) it is difficult.
Currently Active Users Viewing this Thread: 1
(0 members and 1 guests)

Posting Rules
You may not post new threads
You may not post replies
You may not post attachments
You may not edit your posts
---
HTML code is Off
---