Home is hell
Member
Join Date: Aug 2008
Posts: 37
Home is hell
---
my son is an alcoholic and is very abusive . right now e i drunk and as been since 7 30 this morning. Screaming, calling me a filthy piece of sh!t, a F******g c**t, throwing the vacuum cleaner against the wall when I'm trying to clean. All of this while he's stark naked. Its not unusual-he's been jailed 5 or 6 times for domestic violence (against me, i am always the target) and criminal damage to property. He as been in and out of jail, rehabs, outpatient programs, you name it Nothing works. he also has a mental illness-was diagnosed as bipolar but I think it's more BPD.


I have a younger son and we agreed that we're going to call the cops for the nth time, if he continues his vile raging when he wakes up. We are going to be evicted soon and I do not want him to live with me ,I fear for my life. My mother heart doesn't know if I can stand the idea of him living on the streets and he doesnt have coping skills but I can't live with him any more. too dangerous. I aven't had muc help from authorities, but am at my wits end.

He is a drunk and a bully. Doesn't work (he is 23) and goes on craigslist where he advertises for men (he's gay) and gives them sexual favors for booze and drugs while I am at work. The last time he went to court the states attorney said there was clearly a mental problem and they'd keep him in and then transfer him to a residential rehab. Finally someone understands! However, that evening he was released from jail and with no resources. He says he has too much anxiety to call these places and ask for a bed. I can't call for him because he is an adult.

I think his fears are producing these extreme eactions, but I'm not willing to live like this any more. It breaks my heart that I gave birth to this beautiul boy who has now become a monster.

I need to say that he and I are very enmeshed and I am going through therapy to detach and I ave always tried to "fix" everything, which was the worst thing I could do. I just think he has a criminal mind and I do not see a happy ending. even this morning he was threatening to kill us all. I know this is grounds for a domestic violence charge and I am going to see how things are when he wakes up. It's no way to live.

Any advice from those whove been there?
| | |
| --- | --- |
| The Following 2 Users Say Thank You to blackgnat For This Useful Post: | |
I'm sorry you are going through this. Please call a domestic violence center. They can help you and your younger son get to a safe place. They can also help you work with the police to get him out of your home. You don't have to live like this. There is help available but you have to make the call.
I AM CANADIAN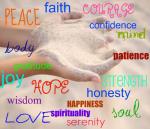 Join Date: Jun 2010
Location: Niagara Region, Canada
Posts: 2,578
found out what AL ANON is really about...."getting a back bone!"

please find a AL ANON group and save yourself...remember there is good choices for you to deal with this...and its all up to YOU..no one elses...

I am afraid for you.....
you need to have him to vacate your home for your safety...nothing wrong with that...he is an adult now, and needs to be responsible for his actions...
| | |
| --- | --- |
| The Following User Says Thank You to fourmaggie For This Useful Post: | |
Member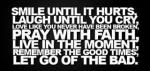 Join Date: Feb 2011
Location: Columbia MO
Posts: 1,127
So sorry for your situation, I will say a prayer for all of you, hope you and your younger son can get somewhere where you feel safe. Counseling really helped me with detachment issues, I also agree with Maggie, ala-non and ala-teen may be very beneficial for both of you.

Big hugs and best of luck,

Bill
Guest
Join Date: Oct 2011
Posts: 386
Praying an answer finds a way to you fast.

Today's "The Language of Letting Go" passage was about being "divinely led."Asking your higher power for guidance thoughts, words and actions. Mine brought me here tonight, and I'm so grateful.
Currently Active Users Viewing this Thread: 1
(0 members and 1 guests)

Posting Rules
You may not post new threads
You may not post replies
You may not post attachments
You may not edit your posts
---
HTML code is Off
---