XABF's new girlfriend messaged me last night...LMFAO
Member
Join Date: Sep 2010
Posts: 187
XABF's new girlfriend messaged me last night...LMFAO
---
Wow, so I am going ahead with the prosecution on XABF for felony strangulation (possibly attempted murder according to the cops) and multiple counts of battery.

So, he found out about it and started texting me asking if I was prosecuting. I honestly am stupid and need to just NOT communicate with him at all but of course I gave him a piece of my mind. I have been doing that a lot lately...just SO angry! I confirmed that I was indeed prosecuting him in Calif.

At 3 a.m. I get a facebook message from his new girlfriend: "Please leave us alone. I wish one day you can happiness like us. Please. I won't ask so nicely the second time."

We messaged back and forth and it's clear she has fallen head over heels for the lies and fabrications he's created. He actually told her I WAS A DRUG ADDICT! She said this, and when I told her how he destroyed my life and lost my job over showing up to work with black eyes, etc., she said, "ya, you shouldn't show up to work all cracked out."

You know, AXBF had sent me these text messages that made NO sense a few times and really baffled me. I just figured he was projecting... he said on more than one occasion in the middle of text flurries over money he owes me and how abusive he was, "stop staying up all night doing drugs." He mentioned me doing drugs in several messages which confused the hell out of me because he KNOWS I never did drugs and that HE was the one who had an 8 year-long painkiller addiction followed by alcoholism. Hell, I don't even want to take prescribed anti-anxiety medicine I hate taking stuff so much.

Now I see he was writing those texts on purpose to show her! They made no sense to me but it was a ploy to get her to think I was the addict. Wow, just wow...

I'm about to file an RO on both of them. Her message sounds like a threat to me.

Have your A's accused YOU of being the addict? God, this girl is so sucked into his web of deception it's ridiculous. My personal favorite quote from her: "he loves and respects me and we are completely honest with each other." Hahahaha, honesty is one thing a pathological liar is NOT capable of.
| | |
| --- | --- |
| The Following 2 Users Say Thank You to nicam For This Useful Post: | |
Member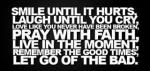 Join Date: Feb 2011
Location: Columbia MO
Posts: 1,127
Once you file charges against him this becomes witness tampering and intimidation, get those charges filed, that will shut them up.

Ignore them until the charges are filed, block numbers, change your phone number, get a new email, whatever you have to do.

I am sorry you are going through this, but you really need to go no contact with them.

If you want to talk, vent, whatever, just let me know, I will be glad to listen.

Big hugs,

Bill
When I was a kid, I was fascinated by fire. I think it's a guy thing. I was lucky I never burned anything down. At the office the other day I used the phrase "like throwing gasoline on a fire," and my buddy just snorted. I said "It is a learning experience." He said "It's one hell of a learning experience!" Apparently I wasn't the only one to have that experience, right?!
Your story reminds me of that. He beats the hell out of you, but you're still drawn to the flame. Willybluedog has the right idea...you really don't need to be in contact with him, ever. You're asking to get burned.
Member
Join Date: Sep 2010
Posts: 187
Thanks guys! I filed the charges today, and they may prosecute for attempted murder according to the officer I spoke to. I won't know for sure until the detectives review the case what the charges will be, but at the very least it should be one count of felony strangulation and battery.
I have solid credible eyewitnesses and a lot of expert and secondary witnesses. I believe I have a strong case and the police agreed. California is very strict with domestic violence. Probably more so than any other state.
I don't feel that I am in danger because he has a new girlfriend and has moved onto her. Not to mention he is in the idealization phase with her, so he is on his VERY best behavior. I think he's gotten better at the game after me. He's like a demon who grows stronger with each soul he devours...lol. He will be smarter about it with this girl, careful not to make the same mistakes. But, it's only a matter of time before the darkness creeps in.
I feel so good for the first time in a long time. I don't know why hearing that from the LAPD made me feel so much better, but it did. He will finally be held accountable for his actions and get what he deserves!

They're in a new relationship and spend a lot of time discussing and focusing on you. Not sure why he feels the need to "show" his new gf anything about you, whether it is true or not.

IMHO most people would be like, "I don't want to hear all about your ex..." and his new gf appears to enjoy whatever game it is your ex is playing.
Member
Join Date: Sep 2010
Posts: 187
Originally Posted by
choublak

They're in a new relationship and spend a lot of time discussing and focusing on you. Not sure why he feels the need to "show" his new gf anything about you, whether it is true or not.

IMHO most people would be like, "I don't want to hear all about your ex..." and his new gf appears to enjoy whatever game it is your ex is playing.
I do not think she is too bright. Even for a shallow, high-school-dropout-hairdresser Las Vegas type. If you saw the things she wrote...for all I know she is an alcoholic who does massive amounts of cocaine as well. She said he "loved her" when I found out they haven't even been dating three weeks yet. He was dating another girl prior to her... So, ya. She obviously doesn't see that as a red flag.
I think he loves the drama, and plays the sympathy card with her. Like, "oh, poor me my horrible abusive drug addict ex is crazy and trying to ruin my life because I chose you over her." He has attributed all of his heinous behaviors to me.
This girl is under the impression that I want this dirtbag back. She can't seem to get it through her head that prosecuting for abuse is not a ploy to win his affection back. So, ya I guess they are perfect for each other and if she's really lucky they will have conjugal visits in whatever prison he ends up in. I bet even if he is prosecuted for attempted murder, knowing I have several eyewitnesses and many others as well, she will still believe it is all a conspiracy against him. She will think I convinced everyone to lie. She is so deeply under his thumb it's ridiculous.
I just want this SOB behind bars where he belongs. He is a dangerous and will kill someone some day.
| | |
| --- | --- |
| The Following 2 Users Say Thank You to nicam For This Useful Post: | |
Sweetie,
Pleas, pleas, please be safe.
I understand that you are feeling relief after filing the charges. An abusive relationship has away of hanging on to you even after it's over. You feel like you won'tbe able to relax until he is in jail or dead.

Unfortunately, there is some truth to that. And statistically speaking, right now is a dangerous time for you.

Please don't respond to any communication from him. And watch your six. I worry about you.
Strange things happen in court, if this even makes it to court. He could plea down to a lesser charge and not have to serve any jail time at all. Part of a prosecutor's job is to get plea bargains since courts are so backlogged. I'm sure his attorney will encourage a plea bargain, too. I know what a big deal this is to you, but these things happen all the time and it's just another day at the office for attorneys and prosecutors.

I said all that in order to say this...do not have ANY contact with either of them. You are in a very dangerous position, so do whatever is necessary to keep yourself safe. It's going to take a while for this all to come to a head, whether it gets to court or not, so anything can happen between now and then. Keep your guard up, change your locks if you haven't already. Check into a security alarm if you don't have one, be cautious when you are out and about. You have no idea what they may try to do, especially if they are under the influence.
This is a cold and ruthless man who now feels even more powerful and dominating because he has a cheerleader by his side.

I would not underestimate the level of his rage or possible violent behavior fueled by alcohol AND drugs. (So few previous narcotics addicts switch to only alcohol. We live in a polydrug culture).

You need to be someplace where he cannot find you, in my opinion. Just because you're in the right does not change the fact that he is out of his mind. He is.
(((nicam))) - I agree with everyone else on no more communicating, at all, and staying safe.

As for your original question? Oh yeah, many of the A's will accuse the spouse/gf/bf/whatever of something. Usually it's another man or drugs. God forbid, the breakup of your relationship had anything to do with HIS behavior, they're so stuck in denial, they'll find anything else to blame what happened on.

Stay safe, document anything you hear from either of them, and good luck in court!

Hugs and prayers,

Amy
Member
Join Date: Sep 2010
Posts: 187
Thank you all so much for your concern and well wishes!

I'm going to head out of town for the weekend and when I return file a RO on both of them.

What she wrote to me seems like a threat. Leave "them" alone and she's "not going to ask so nicely the second time." Did she expect me to drop the charges against him? She doesn't even realize that I couldn't retract now if I wanted to. It's in CA's hands now and they are going to prosecute whether I like it or not. But, I like it :-)

Will keep you all posted. Have a great weekend!
I AM CANADIAN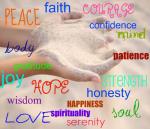 Join Date: Jun 2010
Location: Niagara Region, Canada
Posts: 2,578
IMO the girlfriend is just as much SICK as he is..but she is the enable and care taker....and arent you glad your not her? would not want to be either...

I was there once..two years ago...my exA drank all my stash...and blamed me for doing it....(forgot reasons why...does it matter anyhow?...lol)

glad i am not there any more...

my friends here help me see the light on alot of stuff and that was one of them....

I am so happy for you for taking care of the best thing in life..YOU...and that is what its all about.....keep moving forward, and also..AL ANON can help also...things will become much clearer too in a group setting...

in my prayers
| | |
| --- | --- |
| The Following User Says Thank You to fourmaggie For This Useful Post: | |
Currently Active Users Viewing this Thread: 1
(0 members and 1 guests)

Posting Rules
You may not post new threads
You may not post replies
You may not post attachments
You may not edit your posts
---
HTML code is Off
---