Can anyone give a positive hope
Member
Join Date: Jul 2010
Location: berea ky
Posts: 2
Can anyone give a positive hope
---
I am 4 years into this nightmare. We had 15 great years. If i could have the man i married back my world world would be great.

I have gone through a large range of emotions. He lost a very good Job in December. I stayed. Thought if i showed him i loved him enough to stay and work through the lost he might change. Fast forward 6 months and here we go again. Missed 2 days work called in sick and the lies never stop.

Jekle and Hyde is the only way i can describe this. Each time it happened i thought i was done...... After having my real husband back for 6 months i do not know if i can do this anymore....

...
Hello there kbhaze, and a warm welcome to Soberrecover and Family and Friends!

You'll find plenty of wonderful people who have very similar experience to yours. Sometimes it's uncanny how someone will say something and you feel as though they're telling your story. Here, it's called Experience, Strength and Hope. And that's what you'll find right here on this forum.

Please be patient while waiting for people to respond to your post. Weekends tend to be kind of slow.

Meanwhile, know that here you'll be understood, you can open up completely and we'll listen, and you can feel free share your experiences, and ask for help.

I'm so sorry that you're having this heartbreaking situation with your husband. The Jekyll and Hyde syndrome is one that many of us have known. One minute loving and wonderful, the next telling me what a horrible person I am. My AH (alcoholic husband) is completely different in public than when it's just the two of us.

I'll leave it there for now. I'm exhausted and you deserve a response from someone who as all their wits about them.

Again, Welcome. We're so glad to have you here! Pull up your key board, read, and stick around! Also, read the stickies at the top of the forum, they are OH so helpful.

Comforting hugs to you!
Tigger
| | |
| --- | --- |
| The Following 2 Users Say Thank You to tigger11 For This Useful Post: | |
Member
Join Date: Jul 2010
Location: berea ky
Posts: 2
Thanks for your caring reply.

when you love someone it is so hard to let go. I have not been able to do that yet. I do think that is where i will find happiness again. It is so hard to believe that my happiness in going to begin at the end of my marriage. The tears do not come as often, and i see the lies before they are said.

I do feel that i am at those cross roads. I thought i was there a year ago but then the tears were still able to flow.... now not so much.

I guess i was hoping someone could tell me to hold on just a little longer. that this was just a test. that i passed and i would get to have my old life back.

I have read here off and on for the last 6 months. There are a lot of caring people who are willing to give that hand UP. I hope i am now strong enough to grab it!
| | |
| --- | --- |
| The Following User Says Thank You to kbhaze For This Useful Post: | |
Member
Join Date: Feb 2011
Posts: 338
I also kept holding on. I kept thinking about my wedding vows and how much I loved him and the great life we had. Even after I left I kept thinking that if I had just held out a little longer maybe...but when my wonderful husband became verbally abusive and threatened me I knew it was not healthy for either one of us. Did I think my moving out would make him stop drinking-no. But I thought he might see that I was not the reason he claimed he drank. When he started saying that I knew his disease had progressed and he was desperate to find a reason why he was losing control. And I knew that he was no where near admitting he had a problem or wanting to change. If nothing changes, nothing changes. I had to make that first step and move out. When I see him now I see how sick he really is. How angry he is and how I do not need to be living as a hostage to his disease.
Everyone has different tolerance levels. I was actually ok staying with the drinking. I decided to separate when the anger and verbal abuse started.
You are at a crossroads. Only you can decide which way to go and when to take that step.
In the mean time keep reading this board and try Al Anon. Working a program has given me strength and helped me focus on my life.
| | |
| --- | --- |
| The Following User Says Thank You to jamaicamecrazy For This Useful Post: | |
same planet...different world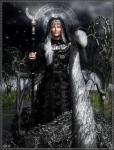 Join Date: Sep 2006
Location: Butte, America
Posts: 10,946
Hi kbhaze and welcome to SR.

THere is one positive that remains constant
and that is
you are not alone.

I hope you'll read, read, read while you're here
and find some comfort
and possibly some solutions
to your homefront.

I'm sorry for the reason you're here,
but I am glad you found SR.

Welcome!
Member
Join Date: Sep 2009
Posts: 105
Welcome, kbhaze, good to meet you but sorry we're meeting here.

Your story and feelings are so familiar. I can tell you that there is hope for YOU, but can't promise hope for the relationship. All I wanted was my husband back, but that was not to be. That man from 30 years ago is gone, if he ever really existed. He also believed me to be the reason he drinks, and said in marriage counseling that "if I can get away from NewChapter, I'll be happy." Turns out it wasn't me.

But Alanon and SR taught me to detach, and that I get to decide what the rest of my life looks like. Our divorce was final almost one year ago and I do have hope.

You are not alone; many of us have been there and have made different decisions about which road to take when that time comes. Please keep posting and let us know how you are doing. You are a precious daughter of God (HP) and deserve to be treated that way. Please be sure YOU are treating you that way. Hugs and prayers to you tonight.
| | |
| --- | --- |
| The Following User Says Thank You to NewChapter For This Useful Post: | |
Welcome kbhaze!!

Have you read the "Sticky section" on top of the page? the "Classic reading" link has a lot of useful articles.

Have you considered therapy?? it has changed my life and have improved in many other areas of my life and have understood much more about myself and thus, others.

(((HUGS))) We are all healing together.
| | |
| --- | --- |
| The Following User Says Thank You to TakingCharge999 For This Useful Post: | |
Member
Join Date: Jun 2011
Location: Right here, right now!
Posts: 3,387
KBHaze-

I woke up after a bad dream tonight (literally), but feel that the waking up from my relationship to the A in my life took a lot longer. I also struggled with that relationship about four years.

I have a lot of hope now, but it has changed over the years and for me this hope is realistic and is focused more on me than it is on my loved ones who struggle with addiction (a number of them).

I agree with the posts above. Individual counseling has helped me a lot, as has Al-Anon, and reading about the disease of addiction and co-dependency.

One of the biggest reliefs in my life has been to learn that I don't have to "rush" decisions and that I have the time I need to make sure i am making the right ones. I also have gained a level of trust for myself in not only how I make them, but when I have made them.
| | |
| --- | --- |
| The Following User Says Thank You to LifeRecovery For This Useful Post: | |
Currently Active Users Viewing this Thread: 1
(0 members and 1 guests)

Posting Rules
You may not post new threads
You may not post replies
You may not post attachments
You may not edit your posts
---
HTML code is Off
---