Should I delete her on facebook?
| | |
| --- | --- |
| The Following User Says Thank You to Freedom1990 For This Useful Post: | |
Member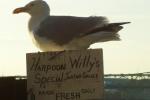 Join Date: Nov 2009
Location: carolina girl
Posts: 578
Even if you delete her, you will still be able to type her name in the search bar at the top, and her profile will come up. I did this a couple of times after I deleted my exabf (the first time I tried to leave him). I could still see his profile and pics if I really wanted to, I just had to put a little more effort into it.

Maybe just staying away from facebook for a while might be a better idea. As long as you know she is doing this, it sounds like you still have the urge to check up on her, even though you know that whatever you see is going to disturb you greatly.

When you're finally ready to let it go, you will. I had to endure quite a bit of torture before I was truly ready to delete him as a friend, and stop looking up his profile. We all learn in our own time what hurts us and helps us.
| | |
| --- | --- |
| The Following User Says Thank You to kittykitty For This Useful Post: | |
Currently Active Users Viewing this Thread: 1
(0 members and 1 guests)

Posting Rules
You may not post new threads
You may not post replies
You may not post attachments
You may not edit your posts
---
HTML code is Off
---