To help or not?
Member
Join Date: Mar 2011
Posts: 52
To help or not?
---
Ok, I will try to make this quick. My rah is going to court next month for his dui. He hired a lawyer several months ago and paid $700 towards a $2500 fee. She told him he needed to be paid by the time they go to court. When he got the dui he lost his job but last month he started working for one of his friends. His friend has promised him work until he went to court and said there would be enough work to pay his lawyer off and he really needed the help. My h took it because he was having issues finding a job. Well his friends business fell on hard times and he cannot afford to pay my h or have him work anymore. So it is 2 weeks until his date and he does not have the money to pay the lawyer. So this is my question- we have seperate finances due to the problems that come with being married to an addict. I feel like he needs to do this on his own but I really worry about my children and if there dad ends up going to jail. I have the money that I could pay it for him but I don't feel like I should because I did not get the dui afterall. (this is not his first btw). He has been doing well in his recovery so idk. Does anyone have any idea what happens if you don't finish paying the lawyer? I assume she can drop him? If so I would think that he would have to get a public defender but I don't think he would quailify because I have the money? Should I just go ahead and put the money to save bunch of head ache or mind my own business? I really would like to mind my own business and let him sort this out, but wondering if I will have to end up paying for it anyways?
Lawyers are not allowed to drop their clients right before a court proceeding because they haven't been paid. The court would have to allow the lawyer to get out of the case.

And, even if the court DID let the lawyer out of the case, there is usually a limited amount of help that a lawyer can provide in a DUI case.

He will manage--the outcome will more than likely be the same with or without the lawyer. It's his mess, let him deal with it.
I agree with Lexie, attorney or no attorney, the outcome will be pretty much the same.

As for helping him, I vote....No...., he is an adult, this is his issue to resolve, enabling him is not the answer.
| | |
| --- | --- |
| The Following User Says Thank You to dollydo For This Useful Post: | |
It sounds like he may be taking care of this himself, if he plans on talking to the judge.
His problem, his consequences, his to take care of.
We codies tend to think of the question that hasn't been asked yet...that is what makes us so special

Member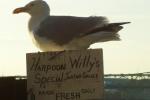 Join Date: Nov 2009
Location: carolina girl
Posts: 578
I'm on board with the others. It's great that he is doing so well right now, but the situation he is in is due to actions he took before, way before. Letting him experience the full force of the consequences is essential.

It is his fault that he doesn't have any money
It is his fault that he has another dui to fight in court
It is his fault for hiring a lawyer that he couldn't afford

When YOU get a dui, then you can pay the lawyer. Until then, save your money for your self and your child. Go get some ice cream or something with it (that's alot of ice cream!)
| | |
| --- | --- |
| The Following User Says Thank You to kittykitty For This Useful Post: | |
Currently Active Users Viewing this Thread: 1
(0 members and 1 guests)

Posting Rules
You may not post new threads
You may not post replies
You may not post attachments
You may not edit your posts
---
HTML code is Off
---