Supervised visitation
Member
Join Date: Jan 2011
Posts: 111
Supervised visitation
---
The time has come for me to spell out the divorce settlement and put down what I want. I need your collective wisdom regarding the supervised visitation -

How long? I was thinking one year -

with stipulations such as - random urine testing, documented treatment with a counselor and a sponsor/AA involvement. Too much? Too little?

who does the supervising? How does that work? His family? - not my favorite option since they are blaming me for his addiction and have been very cruel during this whole process. Any advice here?

He is currently not even living in the same state as me so this is all "just in case" anyway but it needs to be spelled out so that he cant wiggle through any gap.

Maybe giving legal advice on here is frowned upon, I do have a lawyer so I am just looking for other peoples experiences with this - what worked/what didnt -
same planet...different world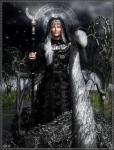 Join Date: Sep 2006
Location: Butte, America
Posts: 10,946
The attorney is your best place to start.

Depending on past DUI or alcohol records with the court -
they can determine whether supervised visitation is appropriate
and/or drug testing is necessary.
| | |
| --- | --- |
| The Following User Says Thank You to barb dwyer For This Useful Post: | |
I wouldn't stipulate to the AA thing, myself. It's really his business how he goes about getting sober (if he wants to). Some people get sober without AA--that just seems like micromanaging.

Supervised visitation is supposed to ensure that the kids are safe with him. Even though you might not love his family, they will have contact with his family one way or another. Whether you trust them to actually supervise him is the key.

I agree, talking to your lawyer is the best idea. Also, if you simply express your concerns with the court, the court will have a pretty good sense of how to set up a system that will work.
| | |
| --- | --- |
| The Following User Says Thank You to LexieCat For This Useful Post: | |
Member

Join Date: Apr 2010
Location: Alaska
Posts: 2,913
Great info so far. Let's see. what do I wish I'd known going in....

One thing my lawyer told me, and which ended up as true in our case, was that the court is not likely to require testing if the visits are supervised. Because some one will be there to watch over your child(ren) even if the other parent is drunk.

Still, if you don't ask for it, you definitely won't get it.

One thing I wasn't told early enough (there's a reason I switched lawyers) was that the court is not likely to be more restrictive on long-term visitation orders than interim orders without SIGNIFICANT reason and proof. i.e. if there is a reason why you think a member of his family would not be appropriate as a visitation supervisor long-term, do not agree to let that person supervise in any interim period. (Since you agreed once already, they're OK to supervise long-term.)

I also did not know that bargaining a request for a restraining order 'down' to a mutual no contact order, is a common tactic when a RO is requested any time near a divorce, because, then the judge is more likely to see it as simply a contested custody/divorce case and not a divorce case with DV against one partner. From this side of the court hearing, IMO, if you have reason to seek a RO, if your STBX's lawyer suggests a mutual no contact order instead, and your lawyer only tells you something like 'It does about the same thing. You just wouldn't have to do the exchanges at the police station.' you may want to get a different lawyer.

The judge in my case told XAH point blank that the problem he has with XAH saying he's going to AA was that there's no way to prove he's actually attending....

I hope any of this helps....
| | |
| --- | --- |
| The Following User Says Thank You to theuncertainty For This Useful Post: | |
Member
Join Date: Jul 2009
Location: Illinois
Posts: 36
In my divorce case the judge knew about my husband's addiction due to past
orders of protection. My attorney recommended visitation would have to be mutually agreed upon. That way, if he was drinking, all I would have to say was no.
Member
Join Date: Jan 2011
Posts: 111
Thank you all! I am asking for supervised visitation because of his attempt at suicide in our home (sleeping pills and alcohol) timed when I was coming back from picking up the kids from school. He left pills all over the bathroom floor where my 8 yearold found them. He has also left the house with things cooking on top of the stove while he went to go on an alcohol run. Add in the drunk driving and it is a huge problem where kids are concerned.
There are no DUIs, but he has been in treatment twice and he has lost two jobs plus the attempt.
Since he lives with his parents out of state there is no RO.
Per my attorney, I should request an ETG versus urine testing. I would also submit myself to the same test on a random ongoing basis. This let's the courts know you're very serious about keeping a sober environment for the children. It also establishes history in case the parental share needs to be revisited/revised.
| | |
| --- | --- |
| The Following User Says Thank You to Shellcrusher For This Useful Post: | |
| | |
| --- | --- |
| The Following User Says Thank You to Leaping For This Useful Post: | |
Yes, pardon me. It's just a more precise way of detecting alcohol byproducts. It is a urine test but much more sensitive. It covers roughly an 80 hour period of time and is used for binge drinkers.
Side note: It can detect mouthwash and things of that nature so many courts/lawyers try and fight it.
The main idea is you'll get a bigger window of time to detect alcohol in the system.
I would discuss it with your lawyer.

| | |
| --- | --- |
| The Following 2 Users Say Thank You to Shellcrusher For This Useful Post: | |
Currently Active Users Viewing this Thread: 1
(0 members and 1 guests)

Posting Rules
You may not post new threads
You may not post replies
You may not post attachments
You may not edit your posts
---
HTML code is Off
---