not in my right mind this week
not in my right mind this week
---
When I am done posting this I may just realize how completely ridiculous I am being. Got to get it out of my head and hopefully I will get to a better place. Sorry for some rambling.

It's quite possible my AH is in recovery but for whatever reason I can't seem to accept it's true.

I came to a crossroad and realized I was ready to make it clear that AH either seeks recovery and we reconcile or we divorce. We have been separated over a year and pretty much NC for last 3 months since AH got DUI.

During that 3 month time I started accepting what it would look like being a single mom. I am ok with that. It seems I am not ok with divorcing AH and still not giving up on trying to have a good marriage with him.

Well these last 2 weeks I have been going crazy. AH and I have talked about what he is doing for recovery and I am able to tell him some things I will not tolerate. The conversations have broken down after some longish periods of more that 30 minutes. It's been ok walking away from that.

The problem is I am now getting sucked back in to going crazy when I can't contact AH.

The other night his cell was off and I couldn't get in touch with him. I went to his apartment, convinced I needed to see him and make sure he wasn't drinking. I rang the doorbell for 10 minutes and finally someone let me in. I then knocked on his door for 10 minutes and he didn't answer. I started to think something was wrong so I called the police and explained that I thought something happened to my AH as he was an alcoholic and blah, blah, blah. I was actually quite calm about it.

In the middle of this call, AH comes to door and he is bewildered and seems to be fine. He says he was in the tub with the radio on and didn't hear the doorbell. This seems to be true as I go into his bathroom and with fan on and radio I ask him to ring doorbell and it is hard to hear.

We talk for quite a bit about recovery and how it seems we don't really agree spiritually. AH starts to get into blaming me for our separation and so I cut off and go.

Two days later I find the need to talk with him in more detail about his meds. He has stopped going to counseling and still taking meds for what he says is OCD. He claims these meds are what helps him not drink. I want to know why he is not being monitored while taking them. Conversation breaks down again.

Later that day he comes to pick up DS for weekend. I start again wanting to know about the meds and it's clear AH is done talking about that as he claims he didn't tell me he was never going to go back to counseling. And I say I know he didn't say that but I guess I am just not believing he will take the next step. I am also thinking to myself in some ways it is none of my business but it doesn't make sense for him to be taking meds and it not being supervised.

He leaves with DS and 2 hours later I try to call because I want to make sure DS is ok as he became upset when we were arguing. AH phone picks up but cuts off. I get a text that says - "It is not convenient to receive call now." I text back "Please let me know what makes it not convenient for me to contact my son." I am now really irritated.

AH calls me about an hour later so I can talk to DS. I ask about inconvenience. He says they were at movies. So I say, how about texting me we're at movie, get back to u later. He says he couldn't see a damn thing, it was not possible to do anything. I said what about text you did send me. He says he didn't send any text.

I tell my daughter and she says his phone probably sent it. She thought that because of the message and she said no one talks like that. Well I thought it was my AH, because he actually does talk like that.

I can't believe I am getting so over the top about this. I need to get a life.

I have been doing a lot of things differently and have been doing great without AH. As soon as I come in contact with him, I seem to just lose it.

I want to be with my AH, I want to love him and support his recovery but I just can't seem to do it without being insane.
| | |
| --- | --- |
| The Following User Says Thank You to marie1960 For This Useful Post: | |
Oh, dear.

The good news is that you realize you are acting a bit, um, irrational here. It's almost like you are trying to force a showdown. I know it's tough dealing with uncertainty--you want to know whether this is all a waste of time. I get it, trust me.

BUT, you are driving both of you crazy right now. Maybe it's best to stick with NC for awhile longer and put the focus back on you. I don't remember, are you in Al-Anon? Maybe stepping up your meetings and working on the Steps would help. Give yourselves both some breathing room.

Hugs,
| | |
| --- | --- |
| The Following 3 Users Say Thank You to LexieCat For This Useful Post: | |
Member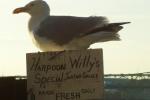 Join Date: Nov 2009
Location: carolina girl
Posts: 578
"Our lives become unmanageable... we become irritable and unreasonable without knowing it."

If you want any chance of getting better, with or without him, you might want to start hitting some alanon meetings. This type of behavior is not good for you, and it's DEFINITELY not good for your child. REALLY not good for your child.

Just my opinion, as an ACOA.
Wow, a codie relapse at it's finest. Where is your toolbox? If you need a refreasher coarse on how to use the tools, head to Alanon.

You are trying to control him, you are sticking your nose into his business, this does not make for a healthy relationship and will effect your son in an adverse way.

If it takes going NC again for you to hop back on the recovery train, that is what I would do.

Keep posting, we are here to support you.
Member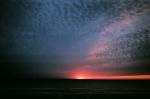 Join Date: Mar 2009
Posts: 1,334
My therapist said to draw a circle with a line down the middle. Write victim on one side and judge on the other and step out of the circle. Just get out of the circle. I agree here that trust is a big issue and the situation is not good for the child to observe. Marriage is a compromise/ not a standoff. Work the program you wish he would work and do some stepwork. A good friend recently told me some things about me that pissed me off first, then I actually agreed with her. I was not working the steps. I was not hanging out with people who worked the steps. Judge came up bigtime in my 4th step. I now observe (silently) when my head wants to judge. Give him to his higher power. Step away from the "A". Meeting makers make it. My friend also criticized me for not using my sponser. I immediately called my sponser.
| | |
| --- | --- |
| The Following 2 Users Say Thank You to Carol Star For This Useful Post: | |
I hear you all and I know what you are saying. Funny I try to do 2 to 3 alanon meetings/week and mostly it's 1/week but last 2 weeks it has been none.

I have not found a sponsor yet and have sort of reached out to a few folks.

If only, if only, if only thinking is getting in my way.

Thanks for being here.
| | |
| --- | --- |
| The Following User Says Thank You to dancingnow For This Useful Post: | |
| | |
| --- | --- |
| The Following User Says Thank You to kittykitty For This Useful Post: | |
Member

Join Date: Jan 2011
Location: Anchorage, Alaska
Posts: 4,719


Back to regular meetings...I feel much better now. And I can pry my fingers off of his life and place them squarely back onto my own.

The good part of that dark period is I was able to recognize I was not detaching and bought a few good books about detachment and now work every day practicing those skills. Take this moment and do a personal inventory. Might help shed light on what's going on with you that you could work on for a bit.

Hang in there!
~T
| | |
| --- | --- |
| The Following User Says Thank You to Tuffgirl For This Useful Post: | |
Not only does Al-Anon give you tools to effectively change your life and deal with this chaos of loving an A, if you go consistently it WILL help your brain rewire itself and create healthier, new neural pathways. Relapses are the old routes (that are deeply ingrained in our brains) re-asserting themselves.
| | |
| --- | --- |
| The Following 2 Users Say Thank You to LaPinturaBella For This Useful Post: | |
Currently Active Users Viewing this Thread: 1
(0 members and 1 guests)

Posting Rules
You may not post new threads
You may not post replies
You may not post attachments
You may not edit your posts
---
HTML code is Off
---