Preparing oneself to leave (divorce)
Member
Join Date: Mar 2011
Location: CT
Posts: 20
Preparing oneself to leave (divorce)
---
My AH hit bottom & started his recovery in Feb. He went to AA for a bit and was seeing a therapist. Our relationship slowly got better. I was hopeful & excited while it lasted. He's started to go back to his old self again, and I can't be sure if he is drinking. He stopped going to AA stating he couldn't relate to the god bit and felt it wasn't helping him. During this whole process some major character issues have come into light. Issues I guess I once attributed to his drinking, but now I just see them as irreconcilable differences.

I am really afraid that this is going to get ugly as soon as I hit him with the fact that I want out. We have 3 small kids and I am a stay at home mom. He is very irresponsible and I honestly do not trust him with the kids. Not only am I financially dependent on him, but I am scared about him getting any level of custody. He is very negligent - not feeding them, not changing diapers, putting them in harms way etc.

I need to prepare myself for the inevitable, including financial support & making sure he does not get the alone kids AT ALL. I know it's going to be harder on me, but honestly they are not safe with him. I have a son who has significant special needs, and my AH cannot care for him.

What should I be doing to put myself in the best situation to keep the kids safe and secure enough money so we are not hurting. He has a good paying job and we should be able to survive comfortably if it goes to our advantage.

I am just so scared and overwhelmed right now. I had hoped we could make it work and tried to deny the inevitable. But I'm finally accepting what is sure to be my future and need to be prepared to take care of my kiddos best I can.
Welcome, sure do understand where you are at.

I am a planner, so, I always try and think ahead. I would gather up all pertinent documents, tax returns, bank statements, loan agreements and any legal documents. Make copies if you need to.

If you decide to go forward with a divorce remember that a divorce is acknowldged by the judge to be a division of financial assests, and, welfare and custody of the children.

That's it, there is no emotional consideration in court.

The first step is to talk to an attorney, you will guided in the right direction. The laws are different in every state.

I agree, your children need to be the priorty.

Keep posting, lots of wonderful people here.
My suggestion is that you start by making some appointments with lawyers to get an idea what it will cost for you to get divorced, and what your rights and options may be. Many lawyers will give a free (or low-cost) initial consultation, in the hope that you will retain them.

Do you have a sense of whether he is the kind of person who would be reasonable in a negotiating situation, or is he the kind of guy who goes to "war" when his security is threatened?

Depending on the law in your State (I'm not familiar with CT law), you might be able to have a legal separation for a time. Other States don't recognize legal separation--you have to actually file for divorce to get interim support for yourself (parents ALWAYS have an obligation to support their children--he would have to do that regardless of any legal filing).

Depending on how old your kids are, you might be expected to go to work and provide your share of support. There are lots of ins and outs, which is why you need legal advice.

If he is a reasonable man, you might be able to divorce with minimum expense if you can agree on most or all of the issues. Only you can determine whether that might be possible.

In any event, it's best to know what your rights and obligations are so you can start thinking about what is the best way to proceed.

Are you going to Al-Anon? If not, I strongly recommend it.
Yup, second what Dolly said about the documents. In fact, that is the first thing you should do. You will need some of that info when you talk to a lawyer. Bank account and investment info, pension info, tax returns, any special circumstances involving the kids (private school tuition, for example, or special medical problems), insurance info, mortgage (or lease), loans, credit card debt, other expenses/bills.
Present

Join Date: Apr 2011
Location: "Happy Rock" (Gladstone) Oregon
Posts: 1,360
To add to what others have said: Since you have a special-needs child who must be looked after continuously, get all documentation on that, too. That should help since it is your full-time job.
| | |
| --- | --- |
| The Following User Says Thank You to MeredithD1 For This Useful Post: | |
Member
Join Date: Mar 2009
Posts: 273
my advice will not be "nice"
I learned from experience

open your own bank account at a bank where HE does NOT have an account
-make your password something he will never guess
-put an extra security code of the account
-make sure that you have instructed the bank that nobody including your husband can have access to the account and get it in writing
-know the routing number from your joint account and to this bank account

Get credit cards in your name.
Get rid of any joint credit cards (you may have to do this last)

Did you know that it only takes 1 person to close a joint account and take all the remaining money in it?!
Make sure the person who ever does this is YOU.

Interview all the BEST DIVORCE LAW FIRMS/LAWYERS in your area. If you speak to them first he CAN'T use them. This is important. All it takes is a 5 minute meeting and he can't hire them.

Make a copy of everything that is on your hard drive on the family computer. If he has a laptop that you have access to, copy what is on his hard drive also. EVERYTHING.

Make copies of all tax returns, bank accounts, deeds, mortgages, car lease agreements, insurance information -- EVERYTHING

If you don't already figure out what your name is on. If you rent or own is your name on the lease or papers for the house? The cable bill? Phone bill?

Take out cash and hide it.
As much as you can get away with, and don't let the kids see where you put it. Ideally somewhere you can have access to it in an emergency that does not involve entering the house.

Sorry to be such a downer but it is better to be prepared than not.
Also search the boards on this topic there were some very good lists posted a while back.
| | |
| --- | --- |
| The Following User Says Thank You to gowest For This Useful Post: | |
same planet...different world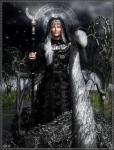 Join Date: Sep 2006
Location: Butte, America
Posts: 10,946
those are actually very good tips.

forgot one thing - a safety deposit box.
for car title, (if any are in your name only)
jewelry (that you don't want to 'disappear')
keepsakes/photographs (see above)

At most banks, they're only 13$ for a year.
Document everything he says and does. In most states verbal/physical abuse is taken into account when dealing with custody arrangements and many A's are not known for their calm and collected nature.
Member
Join Date: Feb 2011
Posts: 16
I agree with Latte about documenting as much as possible that could be considered abuse or neglect of the children. Even just writing down dates and events will help if it becomes necessary. It feels awful at the time to be doing that, but if he fights you on it, you will need as much evidence as possible to get custody. If down the road he has the kids and you feel that he is not sober and cannot take care of them safely, you can call 911 for a well check. Again, you may feel foolish for doing so, you may question whether or not you're overreacting (but at this point in the relationship, you know you aren't), but better safe than sorry for the children AND you'll have documented proof. Even if nothing comes of it the first time, you then HAVE a first time and the second time will carry more clout.

I've been there, too, and it's hard. I've been doing the 100% single parent routine for a while now. It's draining but I know I'm doing the right things. Fortunately, I have not needed my documentation for anything (yet) because my exAH is not fighting me on this but it's comforting to know it's there if anything changes.
Currently Active Users Viewing this Thread: 1
(0 members and 1 guests)

Posting Rules
You may not post new threads
You may not post replies
You may not post attachments
You may not edit your posts
---
HTML code is Off
---