Ugh!
Ugh!
---
I'm emotionally drained. I'm exhausted. I'm sad. I'm in my mom's spare bed while my ABF is at home... alone. (well i did leave the kitties with him for company)

He doesn't understand. I know leaving was the next right thing for me, tonight. Now I just hope someone or my HP will tell me what the heck the NEXT right thing is after this!!
Don't worry about what the next right thing is. You will know what that is when the time comes. Take some time for yourself. Don't worry about him or what he is doing. You are not doing anything
to
him, you are saving yourself. Breathe. Just
be
for a while. Give your head time to clear. You're going to be fine.

Member
Join Date: Feb 2010
Location: NJ
Posts: 20,458
i didn't realize that you were living together? giveyourself a few days to stabilize and get some mental downtime before you consider what you want to do next....same for him.

i'm sorry you left your home and the cats.
Member

Join Date: Jan 2011
Location: Anchorage, Alaska
Posts: 4,719
CN, when I finally left, I left for two reasons:

#1 and most importantly, my life had become unmanageable.

#2, I am powerless over alcohol. My husband needed to go on this journey by himself. I, too, left one of the dogs with him. And when I officially moved out into my own home (after crashing at Mom's for 4 months), I left him some furniture so he wouldn't be completely without items and it makes his house feel more cozy. I love him, he loves me, but right now we can not live together - we are not in the same place in life right now. I do believe now that giving him the gift of space and no expectations/pressure is one of the greatest gifts I could have given him.

The rest is up to him. In the meantime, I feel far more safe and grounded in my own home, managing my own life, embracing my own program and journey.

And right now we are slowly trying to spend time together again. Emphasis on the word "slowly"!

It's been 5 months. And I do feel a whole lot better today. There's still a lot I struggle with. But I feel much better.

Five months ago my boss told me I would feel this way once I had "reorganized my universe" and she is right.

And I took things one day at a time. A physical separation doesn't mean the end of anything, except living together. And that end can just be temporary. Even if, for me, "temporary" is 4 years or more! ; )
Thanks Tuffgirl! I went back through a lot of your threads today and I do see a lot of similarities. I'm glad things are going well for you, and well for your RAH as well. It gives me hope for me, and I will keep up the prayers for my ABF. I do see that my higher power (whatever it is) is working in mysterious ways lately, even though im a little behind on the uptake!

| | |
| --- | --- |
| The Following User Says Thank You to concernednurse For This Useful Post: | |
Member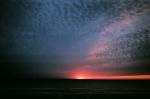 Join Date: Mar 2009
Posts: 1,334
I took the pets except for one outdoor/halfwild cat. I divided things up very fairly. I kept my own place but went back a few times trying to reconcile. It didn't work. Active alcoholism is too hard to live in. Alcohol won in my case but 4 yrs. later I am so much better. No contact is easier. Alcohol is a solvent. It takes everything away.
| | |
| --- | --- |
| The Following User Says Thank You to Carol Star For This Useful Post: | |
Currently Active Users Viewing this Thread: 1
(0 members and 1 guests)

Posting Rules
You may not post new threads
You may not post replies
You may not post attachments
You may not edit your posts
---
HTML code is Off
---