Behaving like a wife of an alcoholic or like a normal mom?
Member
Join Date: Feb 2011
Posts: 696
Behaving like a wife of an alcoholic or like a normal mom?
---
To quickly update you on my history. I have 2 kids that were raised by their stepdad. He is a alcoholic. I was a very uneducated about alcoholism. I thought he just "had too many cocktails", never thought of it as a diesase.

I was always the team spirit mom, the one who lived on the road going to football games to basketball games, baked the prettiest cupcakes for the class, made sure the kids had the top trendy clothes, they had to coolest cars, the house was always full of the kids friends. Even now, the kids in town, call me mom..Thought I was the PERFECT mom.

3 Years ago, my AH took my daughter to a bar. The rumors & gossip were devastating. If you live in a small town, you will know how damaging that is and how devastating it is to a family.

That is when my life fell apart. (I ACTED LIKE A WIFE OF AN ALCOHOLIC) and thought I was being a good mom and moved my daughter to her dads house a couple of hours from me, trying to save her from all of the gossip & unbelievable rumors. The rumors got to be very sexual. It was bad. Husband and daughter said, nothing happened. I believed them.

In 3 years, my husband couldnt live with his shame & the embrassment, his drinking increased severly. At this point Im still very naive. He began to lose work, he began to lie, he began to steal from me, he lost himself...He became a 24/7 drunk. Went to rehab, failed, packed up & moved away.

In that 3 years, my daughter made some choices of her life, that devastated me. She got hooked up with one of those boys that had the slouchy pants, ear rings and had a gansta' attitude. A total turn around of what she ever liked in a guy and a total turn around from her up bringing. She got into prescription drugs with him, got married, had a baby. Her behavior was totally out in left field. She turned hateful with me. And booted me out of her life.
My daughter, my sweet little angel,....booted me out!

His behavior and her behavior, took me to my knees.
I not only lost being a mom, I lost being a wife. I lost myself.....

Last year my daughter had a baby. She calls me when she is in the hospital.
I drive like a bat out of hell to be with her. I come home the next day to a drunk husband (I ACTED LIKE A WIFE OF AN ALCOHOLIC) and called her to warn her not to answer her phone, he is drunk. He is very verbally mean on the phone. *Forgot to ask her how she was or the baby..she just had a c-section.

When I started Alanon a couple of months ago. I still had the attitude "I WAS THE PERFECT MOM" how and why could my daughter hate me.....

Now I know that a parent can NOT hide alcoholism from your kids
Now I know that alcoholism WILL affect your kids, no matter what you do or how hard you try to protect them.
Now I know, I was acted like A WIFE OF AN ALCOHOLIC instead of A MOM

I always tried to protect the kids, but basically I was covering his ass...

This week I sent a letter to my daughter, telling her I was sorry for acting like A WIFE OF AN ALCOHOLIC, instead of a mom....I sent it knowing I may never hear from her again in my life time. I have wonderful relationship with my son, I also mailed him a copy and told him, alot of it applied to him too.

If you want to read the letter, it is posted on SR under the Adult Children of A's

Last night my daughter called, crying, telling me she read the letter and said how much she misses her mom. We talked for hours. Today she called me 5 times, texted pictures of my granddaughter. We are meeting up next weekend.

She told me Im sorry mom. I could not handle the 2 of you. It was too much for me. I told her she never has to tell me sorry again. Im the one that owes her the apology for putting her thru that.

I know realize, how chaotic my life has been. I have learned I acted just as bad as the alcoholic. His behaviors, became mine....

They say, we become as sick or sicker, than the alcoholic. I now say, Im living proof of that.

But it is my choice, to stay sick or not....I guess you know what I have chosen.

Im on the road to recovery. I have tried to find that sweet serenity in my life.
I have banged my head trying to understand, why he continues to act like a ass drinking or not. Answer is, he is an alcoholic...

From this day on, I will live in my own skin......

I know this is a long post, but if one MOM reads this and remembers one thing that I wrote, it is well worth it to me and to you and your kids!

You can replace a ALCOHOLIC HUSBAND,
but you can never REPLACE YOUR KIDS.....

Dont let his behaviors become yours.
It took me the last 5 months of not being around him & Alanon & SR
to realize this about myself.....I "WAS" just as sick as he "STILL" is...
The Following 29 Users Say Thank You to BobbyJ For This Useful Post:

Alone22

(04-24-2011),

ANEWAUGUST

(04-25-2011),

atalose

(04-24-2011),

Babyblue

(04-24-2011),

barb dwyer

(04-24-2011),

bookwyrm

(04-24-2011),

Buffalo66

(04-25-2011),

chicory

(04-24-2011),

concernednurse

(04-24-2011),

duqld1717

(04-24-2011),

flutter

(04-24-2011),

fourmaggie

(04-24-2011),

Grnmtn1

(04-24-2011),

jackien41

(04-25-2011),

keepinon

(04-24-2011),

laurie6781

(04-24-2011),

LexieCat

(04-24-2011),

LifesALongSong

(04-24-2011),

lillamy

(04-24-2011),

LS2

(04-25-2011),

marie678

(04-24-2011),

MayaandMe

(04-24-2011),

Ponder

(04-24-2011),

RollTide

(04-24-2011),

StarCat

(04-24-2011),

theuncertainty

(04-24-2011),

Thumper

(04-25-2011),

Tuffgirl

(04-24-2011),

wanttobehealthy

(04-24-2011)
BobbyJ, I am NOT a mom- but I am a daughter, and I LOVE my mom to pieces. This post brought me to tears... how honest and humble of you to accept this about yourself. And how healing this experience must be for you and your daughter. Truly AWESOME. Thanks for sharing that.
Bobby,
Very, very good.
I am an ACOA and an Alcoholic (6 mths sober).
You have brought up a painful but real emotion.
I realized in the last couple of years that I was in fact MORE angry at my mother than at my father.
It is not fair but, I wrote off my father as a waste of space, but I can't write off my mother. She "allowed" this lunatic to rule the house. We got our arses whupped, but strangely, she did not. She and he live together now with 50 yrs of marriage and they are close. He hasn't drank for 20+ yrs but is still an a$$. She still enables him, just as before and if push comes to shove, he wins over us every time.

It is something I just have to accept. I would have walked off a cliff after my father when I was little. I adored him and was kind of the pet. I know he was also the ACOA and his mother was a tough old bird. They were very confusing (still are). They were very affectionate and very proud of their children but not good with emotions. My mother has those extremely old-fashioned views about women etc.

Just a couple of weeks ago, I asked her, calmly and with interest, "Did you ever get slapped/beaten as children?" referring to her and her 3 brothers.

Her answer? "No. But, well, we never really did anything out of the way to get slapped".
Yup, that was her honest answer. Can you even imagine my face? I just shook my head and said, "We must have been very bold then". No reply.

Going back to you Bobby, I have a feeling that you have cracked the code. I guess all I want is the acknowledgement and, yea, an apology. You are a wonderful example of someone who has taken a good look at things with eyes wide open and understand how your children feel. Age is not important, we never stop being someone's kids.
I do think though, that you should also give yourself credit for all the good things you did/do. "When we know better, we do better."
My parents will never get it. So, that leaves me. I must work out how to deal. God, being a grownup is hard lol.
:ghug3
A very heart felt truthful post Bobby J. Thanks for sharing.

I can learn from what you wrote. Being a dad I have to realise to step away from the AW issues for the kids. A got a lot of work to do on myself.

Thanks Again,
| | |
| --- | --- |
| The Following User Says Thank You to LifesALongSong For This Useful Post: | |
I AM CANADIAN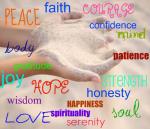 Join Date: Jun 2010
Location: Niagara Region, Canada
Posts: 2,578
yes, this disease EFFECTs everyone...would your daughter consider going to AL ANON? my mom and i go together and separatly...

Keep going to AL ANON and get a sponsor and read and read and read, tools can help you every minute of the day!
I did the exact thing as your daughter did to my mom. Did not know i was setting boundaries that where healthy for me to live...yes its awefull, but now, my mom and i have a wonderful relationship with boundaries..i have my life and recovery and she has her own...
I understand my mom more and have compassion for what she lived with, forgiveness and compassion healed me...

take it one step at a time, the program works if you work it
| | |
| --- | --- |
| The Following User Says Thank You to fourmaggie For This Useful Post: | |
| | |
| --- | --- |
| The Following User Says Thank You to Tuffgirl For This Useful Post: | |
| | |
| --- | --- |
| The Following User Says Thank You to barb dwyer For This Useful Post: | |
Member
Join Date: Sep 2007
Location: Managua, Nicaragua
Posts: 135
Great letter, great insights.
I am so happy for you that your daughter responded so positively and that you have an opportunity to create a new relationship together.
Admitting we are broken is very hard to do, but that is they was we are able to mend ourselves. Thanks for sharing that strength.
| | |
| --- | --- |
| The Following User Says Thank You to MayaandMe For This Useful Post: | |
Member
Join Date: Feb 2011
Posts: 696
Fourmaggie: Thanks so much, for you inspiring words...

Here is where Im at with my daughter & I together in recovery:

I have my own recovery to work on.

Just like the A's I dont want to just become a MASTER OF QUACK.

I want to know the difference, feel the difference and live the difference.

When I get further into my recovery (Im in EARLY recovery ~ just a little baby) and still dont trust all of my own steps. Teaching myself to take "slow thoughts" instead of quick reactions...

As times goes by, I will only be able to share what recovery has done for me.
Hopefully my actions will speak louder than my words...
I will give my daughter the encouragement, support, the information
& the places to go for Alanon.
What she does with it from there, will be up to her..

It would be awesome, if we were like you and your mom & could go together
But we live a couple of hours apart..

"THANKS TO EVERYONE"....For all of your support & love

Im sure I will be back on here, crying the blues...The inlaws are on their way
to my house...
| | |
| --- | --- |
| The Following User Says Thank You to BobbyJ For This Useful Post: | |
Thank you for such an open and honest post. What you did was huge in terms of reaching out to your daughter. I was taken a back actually reading your story, and in a good way

As a mom I always told myself that I have one shot at this and I may not get it right, may make HUGE mistakes but I am always trying to learn to be a better parent even if it takes me a lifetime to get it right.
Your actions are already speaking louder than your words. It can only get better right?
| | |
| --- | --- |
| The Following User Says Thank You to Babyblue For This Useful Post: | |
Thanks so much for sharing that. As a wife of an alcoholic and also a mother of three boys, I can really relate with what you're saying. I'm also the type who thinks I'm an awesome mom to my kids and that surely I can shelter them from any type of dysfunction that may result from my husband's addiction. However, sadly (or maybe not), my kids do know what AA meetings are and other stuff that they shouldn't really know at their ages. So, I think it's very humbling of you to acknowledge that your husband's lifestyle and your acceptance of it for so long does have an effect on your kids. That's something I'm still working on.
Member
Join Date: Feb 2011
Posts: 696
Today I read a post that someone wrote about alcoholic husbands & children.

Im bumping this up...Hoping that you read, my post again!!!

Children dont have a choice but to take the abuse (Mental or Physical) from the alcoholic...

You (Sober Parent) are the only one that can SAVE THEM from the horrible disease!!!

I really hope you can learn, before it's too late.....

Little childrens minds & lives are too precious to waste on a sick alcoholic....

If you think I bumped this up just for you....Guess You Needed To Hear It Today!
| | |
| --- | --- |
| The Following User Says Thank You to ANEWAUGUST For This Useful Post: | |
Currently Active Users Viewing this Thread: 1
(0 members and 1 guests)

Posting Rules
You may not post new threads
You may not post replies
You may not post attachments
You may not edit your posts
---
HTML code is Off
---