Need mental reinforcement
Member
Join Date: Mar 2011
Posts: 103
Need mental reinforcement
---
I need a man who has a job, doesn't spend outside of his salary, and takes care of me and his family as a result.

I have been clear about my needs.

He will do little things. Clean my windshield. Do the dishes. Let the dogs out. Don't discount those things, but they are just not enough to sustain a marriage.

I have sent a mental date of April 30th for him to make the major effort of at least looking for a substantial job. Otherwise I am gone. As we get closer to that date and he doesn't make the effort, I find my wall going up further and further to the point where I don't even want a kiss from him because holy crap it is going to hurt enough already emotionally and mentally.

Doesn't stop him from getting all bummed out. I am not mean, not cold. Just say I don't want it right now.

Where I need support is that I am about to snap. Get a freaking job! Try! Stop spending money you don't have! Please God please let him get it together.

I don't need to snap. I need him to work on himself and I work on mine. I must keep that in mind that I cannot change him, he can only change himself.
Member

Join Date: May 2009
Location: Land of Cotton
Posts: 3,433
Hey Putme - you're in a very stressful place right now and there's no doubt you are about to snap. Anyone in your position would feel the same way

I'm sorry you are in this spot.
I only can share what helps me in similar circumstances:
1) Do my best to carve out time in my day for self-care/entertainment/hobbies/time with friends
This reminds me that there is a world outside of the insanity my home life has become and serves to remind me that I want Serenity more than anything. I remember that being true to myself and honest with others is the key to my happiness.
2) Get real zen about it all -- try practicing the art of Radical Acceptance
What you resist persists. You can "want" A, B & C all day long, but in the end it IS what it IS. There is no need or purpose served by placing blame and harboring anger about it... it's just Life. Deal with it and move on. Find YOUR joy.
3) Just keep putting one foot in front of the other. Do at least ONE task each day that moves me toward my goal.
I've been through a ton o' sh*t in my life and had to move through some very painful situations (we all have!). I have learned to prepare myself for the pain. I accept that there's going to be some extremely tough days and weeks ahead -- times when I'd rather have my hair set on fire rather than deal with them. But breaking it down to small daily tasks that keeps me moving forward is the very best way to finally get to my destination.
I dunno. It's what works for me. I hope it helps. (((((Hugs))))
same planet...different world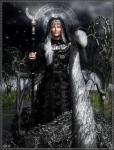 Join Date: Sep 2006
Location: Butte, America
Posts: 10,946
I remember that place.

Others here have heard this story
but I told one ex that I'd figured out
how to cut my living expenses in half...

And that the had to the end of the month to get out.

But the stress of being the only one
contributing until that snapping point ....
(when I am done I am done)
was miserable.

As long as the money he's spending isn't yours,
he can do with it what he wants, can't he?

As for the not trying ...
we can't make anyone try.
Sucks-
but it's truth.

Just wanted you to know
someone knows where that place is
and I hope you can move through it
knowing someone out here in cyberland
has you in her prayers.
Currently Active Users Viewing this Thread: 1
(0 members and 1 guests)

Posting Rules
You may not post new threads
You may not post replies
You may not post attachments
You may not edit your posts
---
HTML code is Off
---