Ready to BLOW!
Ready to BLOW!
---
I just called my lawyer (who I hired to "help" defend AH against his DV charge-- I know I know. STUPID. Don't tell me, I know). When I hired him it was with the caveat of "I don't want to help my H get convicted nor do I want to keep him from facing some kind of consequences" and he said he'd help. I was scared that without a lawyer the prosecutor's office would eat me alive and convict my H and for a lot of reasons I didn't want that to happen (and still don't).

He has not returned my calls for about a month. I called twice, left a message both times with his secretary and got no call back.

I was walking in the door with my girls, with groceries, with their dinner and he calls. Out of politeness I answer the phone (and the fact that I have no idea when I will reach him again so I figure take what you can get).

While I fix dinner, put a show on for my tired kids, put away groceries etc I ask him what he is doing to present my side of the case. I explained that while he is still on bail he is still drinking, I said I was filing for divorce and said I did not want the fact that I have a lawyer who is essentially helping my H's case (my H has a lawyer too) to harm me down the road in a custody case.

Lawyer's response was ... "wow, that's a really good point" and then proceeds to "sell" himself to me telling me how valuable his services are to me and then starts to get snide (almost like the way my H does) and say "but if you want to take your chances with the prosecution and let H's lawyer eat you alive on the stand and make you look like a fool, by all means go right ahead". Then he adds all the ways he'll protect me etc...

I was really uncomfortable at this point and said I wasn't sure I wanted him to represent me anymore and he tells me that if he withdraws now I'd still owe him some money. So far he's shown up for 1, 15 min court appearance in which he said nothing and talked to me on the phone (tonight) for 35 min. I paid him $600 already and he says I'd owe him another $300.

So I started thinking, okay maybe I'll keep him and I asked him if I kept him whether he could talk to the prosecutor's office and ask that there be some condition of whatever the outcome of the case is that requires my H to be "monitored" by the court for alcohol abuse.

I thought it was a valid question. Basically anytime I asked him what he is going to do for me in the conversation he got pissy and so I ask him this above and he pauses for a while. I said "hello?" and he says to me in a REALLLY pissed off voice "Listen, I'm really fed up with you because I've been on the phone for 35 min now and have missed 2 calls from my wife and you're keeping me from getting off the phone and are really being difficult to deal with".

This is AFTER he has told me earlier in the conversation that this is unlike any other DV case he's seen and really isn't DV bc "all your H did was roll your arm up in the window as he was trying to leave and you were stopping him so actually you're the one who ought to have been arrested". I took this statement and said that while that was what my H had written in his police statement, my statement was quite different and I wasn't really sure why he as my lawyer was insulting me and telling me that I wasn't assaulted.

Anyway, after the "I'm fed up with you". I paused and where in the past I'd have flipped out, I simply said: "as far as I can tell you called me tonight, correct?" and I added that "at no point in time had he said he needed to go" and I asked "how is it I was to know this was not convenient for you?". I also told him that I'd called him twice in the past month and received no call back, was not at all impressed with what he'd had to say to me tonight and reminded him that he chose a pretty poor time to call for me as well but I dealt with it bc this is an important issue in my life right now. I told him that he has several numbers for me and could call at any time and he chose to call when he did so I wasn't about to accept his attitude without reminding him of the facts. I ended by telling him I'd be in touch about whether I'd be firing him and hung up.

I am steaming mad right now and want to put something in writing to him so that I don't get charged for another second but am not sure whether to put it in writing or just call and leave a voicemail?

I feel like he took advantage of the emotional state I was in back when this assault happened, took my money and has done absolutely nothing to help and worse, has been insulting and in my estimation verbally abusive.

Unreal.
Member
Join Date: Feb 2010
Location: NJ
Posts: 20,458
I would get another divorce attorney STAT, (maybe someone on your side, or a female who specializes in matromonial law)...and simply refuse to pay him....he does not sound that good....he sounds very unprofessional and rude.

get some referrals from friends or people you work with...and he can contact them if he wants to speak to you.

my divorce attorney was almost like my best friend and never spoke rudely to me and either he or his paralegal always returned my phone calls within 48 hours unless it was an emergency....you get what you pay for...he actually sounds very inexpensive.
| | |
| --- | --- |
| The Following 3 Users Say Thank You to Fandy For This Useful Post: | |
Member
Join Date: Mar 2011
Location: CA
Posts: 428
That is HORRIBLE! You are doing the right thing getting rid of him. What an a$$! Some men think they can bully women into things and it sure sounds like that is what he tried to do with you. Take a deep breath and don't let him rob you of one more minute of your peace. (easier said than done... I would be fuming too).

I HATE people who are like that!
same planet...different world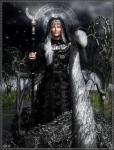 Join Date: Sep 2006
Location: Butte, America
Posts: 10,946
Get another attorney - now.

Then -
take what's in this post and send it to the State Bar Association
if he dares to bill you.

Or even if he doesn't.

The 'helping the other case' thing bothers me -=
does he have a conflict of interest or something?

Yup.
Get out
Get nother

but more =-

don't let this guy 'get away'
with it.

because he'll just do it again
to another woman.
I agree with what's been said before - you need a new lawyer and your old one needs to be reported to the bar association. Just reading what you've written gets me so angry! Well done for how you handled him on the phone. Have you contacted your local DV place? Could they recommend a lawyer with experience in DV cases for you?
He wasn't my divorce attorney which is good I guess... he was the attorney I hired after my H was arrested to "protect my interests". That's what he said I needed at least (when I called him to inquire about finding an attorney for my H). So, I got duped into thinking I NEEDED a lawyer bc my H was arrested for DV. Thinking about this now it makes NO sense.

I will definitely be reporting him.

I very matter of factly told H that I was not going to be having a lawyer anymore and he flipped out on me last night. Told me I am risking HIS life, creating a situation where HE may get convicted on "trumped up charges" and pretty much said a lot of the same stuff that my attorney said.

As for conflict of interest, my H's lawyer owns the building that this guy rents space out of. Stupid and naive of me to think that this would be dealt with maturely, honestly etc...

I am going to be going NC with my H with the exception of times he will see the girls bc any interaction I have with him he just spins and quacks and I get upset and I'm done...
Member
Join Date: Feb 2010
Location: NJ
Posts: 20,458
I'm glad that you realize he is really manipulating you into making himself look like he's improved. and isn't he up for court soon on attacking you?

so if he is around he just wants to look good so he doesn't get convicted and a big fat fine and community service, jail time, etc.
This guy needs to go. Kudos for you believing your gut.
Also, kudos for waiting first, to let your anger cool off, and verify that you're making a sound decision, and not just reacting.
It is a sound decision. Fire this self-serving moron.

In spite of everything going on emotionally, wanttobehealthy, it sounds like logically you are in a very good place, and I am glad.

Judging by his responses on the phone, too, he didn't sound like he was interested in protecting your interests, anyway.
You don't need this guy.

Good for you!
| | |
| --- | --- |
| The Following User Says Thank You to StarCat For This Useful Post: | |
Member
Join Date: Nov 2008
Location: MASSACHUSETTS
Posts: 441
Another lawyer that sounds like he needs the boot!! I remember when my AH was going through the DUI case and the lawyer we hired was so hard to get a hold of and it seemed like she returned calls whenever she could fit it in. Sometimes weeks later. I think we were lucky if she put 8 hours work into his case. I am stilled floored by all the money they charge and the actual work they produce. When I reviewed the contract, she had misspelled his name and low and behold had charged more than she stated in our consultation. I called the office and it took 1 month to get the updated contract.
The day of our hearing, she was late and told him at the end, remember when you are drinking do not drive! DUH!! I was thinking you are a DUI attorney and most of your clients have addiction, why don't you say something like "I wish the best and I hope you get treatment". I know, I know, it is not up to anyone to get them treatment.
Of course this is not ALL lawyers, as in any profession, you will get the good and the bad.
HAPPY EASTER!!


| | |
| --- | --- |
| The Following User Says Thank You to JACKRUSSELLGIRL For This Useful Post: | |
Currently Active Users Viewing this Thread: 1
(0 members and 1 guests)

Posting Rules
You may not post new threads
You may not post replies
You may not post attachments
You may not edit your posts
---
HTML code is Off
---