Back in Rehab, What's Next?
Member
Join Date: Apr 2011
Posts: 37
Back in Rehab, What's Next?
---
My young adult daughter is a heroin addict. In the past 60 days, she has been therapeutically discharged (kicked out) of 2 rehabs and she has run away twice from a recovery home.

On the second runaway, she drove while high (and with a suspended license) and caused an accident. Her 2nd DUI.

On the day she was released from the hospital, she asked to go back into rehab. Hmm, says I. Why didn't you tell the hospital staff you wanted to go into rehab as they could have transferred you directly?

I didn't know, she says. (Not likely the truth as she's been transferred from the hospital in the past.)

I questioned her seriousness and she came up with the $$ for the deductible.

OK, I think, maybe she's serious.

It takes a few days for a bed to become available and she's WD'ing, so I take her back in my home with lots of treppidation. But we make it w/o incident and she goes back into rehab where she is now in her 2nd week.

I've been reading a lot of the posts in the forum and trying to sort out my own feelings. If I'm honest, what I want to happen next is this: I don't want her to come home. I don't want to pay for another recovery home near our home. In fact, I'm real tired of paying and paying and paying and seeing no results.

However, I'm hearing things from her that I haven't heard in many years. When she calls crying, she's now crying that she's sorry for the pain she's caused and for blaming me for all the troubles in her life. This is a big switch. She used to call crying that she wanted to come home.

She called to talk about how much legal trouble she thinks she's in. This is also a switch. She's facing reality - something she hasn't done in a long, long time.

So, my long-winded question is, am I still in co-dependency mode by considering giving her financial help again. What I'm considering is, paying for a long-term (6+ months) treatment program or recovery home that is in an opposite corner of the state we're in. (I'd love for her to go out of state - the other side of the states even - but she has the legal stuff to deal with.)
| | |
| --- | --- |
| The Following User Says Thank You to kirsteym For This Useful Post: | |
Member
Join Date: Nov 2009
Posts: 545
Member
Join Date: Nov 2009
Posts: 545
Please don't think I was chasing you away! It's just that the partner-partner dynamic is different to the parent-child (of whatever age) dynamic and I think that you will find more people who can relate on that part of the forum than here.
Member
Join Date: Nov 2010
Posts: 2,052
The stakes are so high with our children, adults or not, that often posts like this get few responses. Just know that it isn't because there's a lack of caring about this, it's more likely that there's too much caring and too much at stake if somebody gives advice that does not pan out in a good way.

I can't imagine what I'd do in your shoes. My daughter will be 20 in five years, and the way she's going right now I could easily end up in your shoes. Whatever you do, if you do what you believe is right and best then there you go. Just be prepared for any outcome, good or bad (and I think you already are).

Good luck,

Cyranoak
Member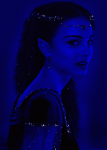 Join Date: Apr 2010
Posts: 1,288
It's really tough with kids. They slowly kill you with their problems, and we feel we deserved it somehow.

I'm still learning how to set boundaries with my kids.

I don[t know what you should do as you are the one that's going through this pain with your daughter.

If you can find some way to show her how to be tough (internally) and teach her to overcome her inner demons, eventually she'll grasp it on her own. Hopefully.

Best wishes.
Currently Active Users Viewing this Thread: 1
(0 members and 1 guests)

Posting Rules
You may not post new threads
You may not post replies
You may not post attachments
You may not edit your posts
---
HTML code is Off
---