Dear RAH ...
Member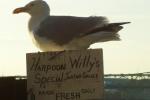 Join Date: Nov 2009
Location: carolina girl
Posts: 578
I am in love with Robert Burney, I've been studying his online library for three days now. One of the main reasons I am doing so well ~ his take on codependancy and especially emotions and what to do with them has given me so much encouragement to feel and not be ashamed. HUGE for me... big hugs to whoever introduced the "toxic love" thread

Member
Join Date: Oct 2009
Location: rural west
Posts: 1,375

LTD AND Anvilhead in ONE post! WOOHOO! Just like old times! (now, where's Bernadette??)
Putme, you've got the best of the best here, givin' ya GOLD!
I would add, I insisted if my AH JUST quit drinking (which I was sure he couldn't do), THEN things would make more sense.
Of course, he said he quit (I'm over 1000 miles away, so was he lying? God knows!), and then I realized...that isn't half my issue. That doesn't "fix" him! His anger, denial, lack of communication, drama, lack of apology, ad naseum.
Dang! We are asking them to change this or that, but the fact of the matter is, they don't work for us as THEY want to be.
Hugs.
Currently Active Users Viewing this Thread: 1
(0 members and 1 guests)

Posting Rules
You may not post new threads
You may not post replies
You may not post attachments
You may not edit your posts
---
HTML code is Off
---