Thoughts at what is most likely the end, maybe my beginning
Member
Join Date: Mar 2011
Posts: 283
Thoughts at what is most likely the end, maybe my beginning
---
ABF leaves Friday to go to a rehab center. His parents are in town and he and they are paying bills, getting things tied up etc. for him to be gone.

He will be there at least 28 days, this means that I can live in the house in peace as long as he stays there. There are 2.5 more months until the end of the school year. I am a teacher. I would like to stay long enough to finish my year and not change my daughter's school in the 4th quarter. This may mean getting an apartment when he gets home, I guess that is a wait and see.

The wedding is off, obviously. The trip will be refunded except for $200 and the money we had paid the wedding chapel. My gown is a Halloween costume at this point. The invitations to the reception had not been mailed, but people have been told and will need to be told otherwise.

So here is my greatest guilt in leaving. His son. His son is 8. He has never known any life than a life a chaos. His mother has been busy working. She also seems to enjoy or be stuck in the drama scene. She pokes at ABF. She gets mad and threatens that he will never see his son again, then brings him back over 30 minutes later. Last night when his parents were there, things were heated, she knew they would be. She dropped him off. She wasn't working, she just said he wanted to come over.

When I moved here, he had already failed a grade. I taught him to read, I taught him to roller skate, I am teaching him to play appropriately with others.
I took him to the dentist for the first time, he had 6 cavities. I have made playdates with his classmates. I give him a regular bedtime and regular mealtimes. When at the house, he gets his homework done. His relationship with his father has gotten so much better because he has attempted to do things with us since I have been there. I have treated him as if he were my own son. I have taken him when I went on vacation. He has lived more of a normal life in the last year than he ever has. So I know I can't save the world, I'm not superwoman. And I didn't make this child, didn't cause his mother to be preoccupied in her work and in drama, I didn't cause his father to be an alcoholic and choose this over him time after time.

Anyone have any thoughts on how to disengage with this guy. I really do love him. I really do love his father. I really do wish there was some magical power to take it all away and I am grieving the loss of my family, which included both of those guys.
Member

Join Date: May 2009
Location: Land of Cotton
Posts: 3,433
When the dust settles maybe you can try to be a part of his life even if not as his "step-mom". It's what is best for him -- all you have to do now is convince his parents of that. :/
| | |
| --- | --- |
| The Following User Says Thank You to tjp613 For This Useful Post: | |
*hugs* to you. I'm sorry you're having to deal with all this, but as your thread title says: this is a new beginning for you. Beginnings, like birth, do involve some amount of pain as we make our way into a new life. Try to remember, especially when things get bleak, that no one ever died from being uncomfortable, whether physically or emotionally. It will pass and time will march on, as it does whether we like it or not.

As for your stepson...boy can I ever relate to you. I was married to my XAH for 3 years and was with him for 6. During that period, I did my best to coparent his 6 year old son, who was being shuttled around between his dad's many apartments and his mother's chaotic home. He had no manners and was like a wild animal. I don't want to toot my own horn, but I managed to normalize things for him by steadying his father, at least for a while. I watched that little boy grow up into a pre-teen and navigated the rather scary waters of being "a stepmom". I really love my stepson and I miss him tremendously.

In my case, things got dramatic and XAH decided to forbid me to see his son because he was afraid I'd "turn him" against him. Silliness. This is where I really had to practice detachment, and I struggle with it every day. I wrote to my former stepson, telling him how guilty I felt about leaving him behind, about not being able to save him. I left the lines of communication open for him, but sadly, his father broke into his email and once again threatened me if I didn't stay away. So I've stayed away. It broke my heart, but for the sake of keeping drama to a minimum, I made the choice of no contact. Perhaps once my former stepson is older (he should be an adult in 5 years), he'll want to get in touch with me, if only to get to know his sister, my DD. If not, I hand all this over to HP and trust that my stepson is in good hands. I've already received news that my stepson told his father in no uncertain words that he wanted nothing to do with him, and moved back home to live with his mother. Just that tidbit let me know that HP is watching over him.

In your case, I would make gentle overtures to your stepson's mother, and see what comes of it. Perhaps offer to take her son out every month for a special outing...like dinner + a movie, just the two of you. You don't have to be his stepmom to be involved in his life....
| | |
| --- | --- |
| The Following 2 Users Say Thank You to nodaybut2day For This Useful Post: | |
It is sad when you can't save everyone.

I grew up in a crazy family and would spend a lot of time at friend's houses. I cherished the time I spend with "normal" families. I think it helped me realize that the conditions I was living under were not as they should be. Even the short amount of time that I spent with these people made a difference in my life.

When I'm faced with situations that are outside of my control, I pray and I work on my own recovery. Sometimes, acting as an good example is the only thing you can do.

Also, children need to know that they didn't cause it, can't control it, and can't cure it. I wish someone tried to tell me that when I was young.

Wishing you strength.

db
Member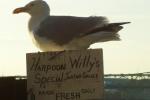 Join Date: Nov 2009
Location: carolina girl
Posts: 578
A brief thought on this...
God has a plan for all of us, including the children of A's. Just as it isn't your job to save the A, it's not your job, or even in your power, to save the child either. The life he will live will get him to where he needs to be in the future.
If you can stay in his life, and be a spot of sunlight through the clouds for him, than great. But losing sleep and serenity over what's going to happen to him is not good for you, or him.

Find some readings on detachment maybe?

Good luck, I hope this trip to rehab works out. Very nice of the parents to help clean up his mess before he goes in, I guess? At least you don't have to do it.

My childhood wasn't perfect (ACOA), but it made me who I am today. I wouldn't change it for the world.
Sadly there is not much you can do for this child. As much as you care and have extended yourself to him, he has parents that are responsible for his welfare. The fact that his mom isn't that great of mom (neglecting cavities?) is a sad reality of this little guy's life.

The thing is, his life will probably always filled with this level of drama and disruption because that is how he is being parented. It will be like plugging holes in a leaky damn if you become overly involved because the basic structure in his life isn't sound.

I know you are sad but the time you help him does make a difference, and even if you don't see him for however long or disengage, you DID have an impact.
Currently Active Users Viewing this Thread: 1
(0 members and 1 guests)

Posting Rules
You may not post new threads
You may not post replies
You may not post attachments
You may not edit your posts
---
HTML code is Off
---