Thank you all
Member
Join Date: Mar 2011
Posts: 14
Thank you all
---
It has been a month now since I left my XABF and I have to say it has been one of the toughest times of my life. I found this site a week or so ago and every post I read gives me hope and strength to continue to find myself and work through my codie issues. It also gives me the courage and the willpower to stay away from my in denial X. He thinks he does not have a problem and will not admit it. I continue to go to al-anon and to pray for him but that is all I can do at this point. My friends and family do not get what I am going through and why it is so difficult for me to let go but this site reassures me that all my feelings are valid and I am not alone.
Member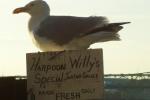 Join Date: Nov 2009
Location: carolina girl
Posts: 578

I'm sure you did what you had to do, and are heading for a better place, if you aren't there already. I just left mine this past week. It was a long time coming, and so far I'm doing really well. I'm sure some days will be better than others, but today was another great day for me.
Who cares what your friends and family think. They weren't in the relationship, so they can't judge what you went through, or what you are going through. No one else can decide how someone else should grieve a loss, so you do whatever feels comfortable for you.
So glad you found us here, you'll find more love and support here than you'll know what to do with! :ghug3
Member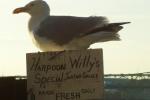 Join Date: Nov 2009
Location: carolina girl
Posts: 578

to SR
I also left a XABF, two years ago, and it was also a very difficult and sad time for me. I felt so alone and no one got what I was going through. This site was a lifeline! I am glad you found this site but sorry about what you are going through because its so incredibly painful.
One day at a time.. one hour at a time...
2 years later XABF is the same person, still drinks... nothing has changed. I would have waited and put up with all the things they do, for nothing.
I on the other hand have changed a great deal, and now my days are more peaceful, happier.... I am definitely NOT the same person allowing everything in exchange of morsels of "love". I am in a better place and you are going to feel way better too, I know! keep reading and posting...
It was courageous to leave a toxic situation... the worse has passed. Better days ahead (((hugs)))
Member

Join Date: Jan 2011
Location: Anchorage, Alaska
Posts: 4,719
One thing I have learned from my experience is that the hardest thing of all is to make the decision on your own to leave a toxic relationship, especially leaving one where the other party thinks everything is fine, fine, fine and if only you would (fill in the blank here with your own words) then everything would be just fine, fine, fine. If there is one theme that regularly runs through all of these posts, its the self doubt. I found validation in Al-Anon and here on SR... something I really couldn't get from anyone else except for those who had been through this very thing in their own lives. I truly felt insane...but not anymore. I can read my story is everyone else's and that is such a comforting feeling...it wasn't me after all...it is alcoholism and addiction.

Welcome and keep coming back.
~T
Hi Startover,

I'm echoing the sentiments of others here-the hardest decisions to make are often the right ones, like leaving your ABF.

I made that hard decision a couple of weeks ago, after being together for three years. While there were lots of good times, there were also some pretty horrible times, all revolving around his binging, my insane behavior during those binges, recriminations, apologies and starting the cycle all over again. I still love him, I miss him, but know that the toxicity of our relationship was not good for me.

Al-Anon and SR helped me in so many ways-first and foremost, to realize that I wasn't alone in the way I reacted and felt.

Your friends and family may not understand what you are going through (not that it matters) but we do, we have all been there, or are there and can offer E(xperience), S(trength) and H(ope) to help you through the hard times.

Keep posting, keep reading, keep going to Al-Anon, keep the focus on you, not him and take things one day, one hour and if necessary, one minute at a time.

Hugs coming from me and my puppy to you......
| | |
| --- | --- |
| The Following User Says Thank You to Linkmeister For This Useful Post: | |
Currently Active Users Viewing this Thread: 1
(0 members and 1 guests)

Posting Rules
You may not post new threads
You may not post replies
You may not post attachments
You may not edit your posts
---
HTML code is Off
---