Searching for some peace
Breathing
Join Date: Apr 2011
Location: Moving
Posts: 14
Searching for some peace
---
**I am reposting this here bc I thought it might be more appropriate here.**

Hey All-

I am new to the site and new to trying to find some peace for myself. I don't imagine anyone will read all of what I write but I figured that I should air who I am so I can start coming to terms with my own need for help.

I am the child of 2 alcoholics; one of which has been clean for 24 years and one that drank himself to death 7 years ago. I grew up going to AA meetings, reciting the serenity prayer and spending every holiday at sober functions. I realized early that I liked a world where people were not drinking, were not relying on anything but their coffee, flannel, cigarettes and friends to make them smile. I grew into a young adult who did not need to drink or smoke to have a good time and didn't hang around people who did.

There were a few years that I did struggle with other types of addiction but my parents, both aware of addiction genes, sought help for me. And for the few years after I hit 21, when I drank more than my share of black out amounts, I realized I was going down a road that scared me so I quit, cold turkey, no problem.

When I was 18, I met a boy online who shared with me a lot of stories about his own alcoholism and drug addiction. I oddly found myself attracted to his husky voice and manly use of drugs and alcohol. He drove a truck, worked construction, played guitar and drank til he forgot, every night. I was in love but of course, only from afar.

We talked for years, becoming close friends who knew everything about each other. Until one day, I found out that he had passed away or...so I thought. In actuality, he had gone on a cocaine binge and had decided to pretend he was dead. This lasted for two years, during in which time I had become engaged and my father had died. Out of nowhere, the boy came back to life, begging for forgiveness, blaming the drugs and alcohol.

I forgave him because I was so happy to have him back in my life. Years passed and I continued loving him, talking to him as much as possible, listening to his stories, soaking in the good and bad things about him. All of this, despite his frequent disappearances and his refusal to give me a phone number to reach him at.

During one more of his hiatus', I decided to seek him out and was surprised and horrified to find out that he had been lying to me for years about who "he" was. In reality, despite phone calls and instant messaging and pictures and such, he was actually a "she" who had been pretending to be a man for over 8 years. I was floored by how stupid and gullible I had been. I was shocked by how well I had been fooled. I was furious and hurt and curious and a whole slew of other feelings. Accordingly though, she had been an alcoholic, and drug addict who said she lied because she was in love with me.

Shortly after this discovery, I thought that entering into a relationship with her would be a good idea because after all, I had always been so close to "him". I pushed aside all of my rage about this and allowed for myself to grow very intensely with her. I drove to visit her weekly and adored her in many ways. I fell in love with her again. We rarely talked about the 8 years of lies that had taken place.

After a few months, her drinking had become an issue for her family and for her so she checked herself into rehab. 28 days later, she moved to her first apartment on her own. Still 2 hours from my house, I visited her as much as possible, driving sometimes 2 times a week to see her, at times only for a few hours. All of this was happening while I was ending one other relationship, getting a promotion at one of my jobs and running large projects at the other. She and I went on vacation, sent packages, wrote letters, talked every night.

Yet she was still really lonely and turned to drinking again. Each time she relapsed, I responded really poorly, reverting back in time to my parents, screaming and crying and begging for her to get her act together. I realized I was becoming less and less in control of my life and more and more under the thumb of her alcoholic behaviors. After a few tries, she ended up checking herself into rehab again. I thought this was the right decision. She didn't seem to agree but she went anyway.

After rehab #2, I asked her to move closer to me. I thought having me near by would be enough to keep her clean, that she wouldn't be as lonely and wouldn't feel like she needed to escape. In reality though, I just wanted to make things a lot easier on me. She relapsed once a few months after moving here, I lost my mind again but she tried again. And again. And again. Things became increasingly difficult between us. We communicated less and less although we saw each other every day.

A few months later, she relapsed again but instead of it being a one day slip, it was a one month binge. I checked in on her but didn't really spend any time with her because I was responding in really unhealthy ways, screaming and crying and raging at her all of the time.

Eventually, things calmed down and we started making some repairs. However, one day, in an act of curiosity and control, I "accidentally" saw a text message from a man who she and I both knew to be a drug dealer. She shared with me that she had been smoking weed for months and that she couldn't tell me because I would go crazy. She was right but I couldn't believe I was lied to.

Things began spiraling out of control quickly. I broke my ankle. She had begun drinking again. We were fighting every other conversation we had. It was toxic and terrible. We had stopped making love, stopped enjoying each others' company and started viciously arguing all the time. It was time for an end.

She repeatedly tells me that I am a liar, no good, that she hates me, that I think I am too good for her, better than her, et cetera. Then hours later, she is crying and begging me to love her and just accept her and be with her. She tells me that I cannot leave her like this. That if I really loved her, I wouldn't be upset with her, that I would let her smoke weed and drink without question because I would understand that she has a disease and that she needs these things to cope with every day life. I cannot do it though. When she is drunk, she is mean and when she is sober, she is on edge. I have lost my ability to decipher when she is okay and when she isn't. She twists my words all up and I start also fighting back with venomous words. I feel enraged by her, cannot stand to smell the alcohol on her breath or to hear her stories about smoking bowls by the river. We've obviously grown apart.

And here I am. I just got offered and accepted 1500 miles away because I want to get away from her, because I want to start over. I feel scared that I will get sucked into her again if I stay. That I will become or well, remain someone who cannot handle my anger and will rage and be abusive.

I love her. I really do. I think about her constantly…remembering our vacations and our good times. They definitely outweigh the bad but I am angry at her for lying to me, about her using and about who she was and my anger has made me an ugly, ugly person.

This morning, she called to tell me that she still wants to be with me but that I would have to accept her as she is. I said no. I feel stronger for setting boundaries but I am scared to death about what is going to happen. Scared that I am never going to have her in my life again but also scared to death about what I would be dealing with if she were the person I ended up with forever. I am scared for her and for me.

I have been reading a lot and came here to maybe find a little reprieve from the pain I am feeling. I know she is hurting and I wish to god I could do something for her but I know that I don't have anything else to give. I feel selfish for not being able to handle it but I can't. Her behaviors while drinking and using are erratic and unruly and I want better for my life, more peace in my life.

I know I am not a bad person for wanting something different but I feel terrible for leaving her high and dry. She says I have pulled the rug from underneath her. And I feel like I am tired of being her rug but still, she really knows how to manipulate my feelings, making me feel bad about myself. I don't know what my question is…but this is the first time, in 10 years, almost 11, that she will not be in my life in some form or another and I am afraid of what that means.
Well, she has deceived you from the very beginning. She is a liar through and through.

I know how difficult it can be to cut yourself off from someone with whom you have become so enmeshed, but really, this sounds like an EXTREMELY unhealthy relationship for you.

Have you ever explored Al-Anon in your journey from being a child of alcoholic parents? It might help you to detach. Some therapy might also be in order, if it is available to you.

Glad you are here with us. Stick around.
Member
Join Date: Oct 2009
Location: rural west
Posts: 1,375
Welcome!
Congrats for getting away!
You didn't cause her issues.
You can't cure her.
You can't control her or change her.

Her blame game is classic addict and you can just imagine a duck saying, "Quack quack quack." It means nothing.

I'd strongly recommend Adult Children of Alcoholics and/or Alanon for you! You'll get a ton out of it.

Stick around!
| | |
| --- | --- |
| The Following 2 Users Say Thank You to FindingPeace1 For This Useful Post: | |
Member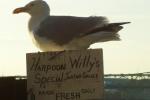 Join Date: Nov 2009
Location: carolina girl
Posts: 578
You will find what you are looking for here, I promise you. There are sooo many here that have been through what you are dealing with. Specifics may not be the same, but we have all been lied to, been fed promises of change, and been guilted into tolerating things we swore we never would. It's totally understandable to not want it in your life anymore.
Keep reading, especially the stickies at the top of the forum, you'll find alot of help there.
She obviously doesn't want what you have to offer, but that doesn't mean what you have to offer isn't good enough. Health and happiness aren't for everybody, some people seem to prefer to live in denial, pain, and misery. But it sounds like health and happiness is what YOU are looking for, so it's up to you to go out and find it.


Hi searching, just wanted to give you a warm ((welcome))

Around here we like a book called: "Codependent no more" by Melody Beatty. Hope you can get a copy. Also "The Language of letting go" is excellent...
Member
Join Date: Jul 2007
Posts: 1,175
My suggestion is to make a commitment to yourself.
make a commitment to look at why you were willing to overlook such a sweeping deception for love.

One thing that many of us here have had to heal into is coming to terms with what we are unwilling to live with for love.

Then possibly redefining what love is, what it looks like, feels like, and how it manifests in healthy relationships.
I have no doubt that you have love for her, but at what cost to you?

In order to avoid getting into a different, but similar relationship, and to heal and move on from this one, this is a question that you have to ask yourself.

Also, maybe look into some books or search online Adult Children of Alcoholics.

ACOAs are codependent.

You are/were willing to accept this relationship and her treatment of you and your terrible reactions to her treatment of you, because on some level it is a mutated version of "normal" that you grew up with.

That can only be healed by your willingness, and I would suggest not getting involved with anyone for a while and try your best to go into a "no contact" mode with her, in order to give yourself time and space to get some perspective on what happened in the last several years, and maybe even for your whole life.

You can heal, and please keep posting here. It is a great place for that.
Member
Join Date: Sep 2010
Location: Florida
Posts: 23
Searching81, my heart goes out to you. You have been deceived, but that doesn't make the break any less painful for you. You are right to want peace in your life. But that comes with change. I found these boards about a year ago and have found good people here, people who understand the disease of alcoholism and the codependent behaviors that some of us exhibit with our alcoholics. Love is powerful and muddy, but we all have a point at which we need to care for ourselves before we can care for another human being, no matter how much that person needs help.

Thank you for being here. I wish you strength in your decision and hope you'll continue to share.
Breathing
Join Date: Apr 2011
Location: Moving
Posts: 14
Thanks everyone. I picked up "Codependent No More" a few weeks ago, bought "the language of letting go" too...started going to Alanon right after she relapsed (I know, I seem to not be making much progress but believe me, I was worse a few weeks ago). I need to keep talking, reading, reaching out to people...

Thank you for your warm wishes. I appreciate you all for reading my long rant!
Currently Active Users Viewing this Thread: 1
(0 members and 1 guests)

Posting Rules
You may not post new threads
You may not post replies
You may not post attachments
You may not edit your posts
---
HTML code is Off
---