Right now
Member
Join Date: Mar 2011
Posts: 283
Right now
---
Right now ABF's parents are on the way here. They have all of the paperwork ready for a committment hearing, if he will not agree to go to rehab on his own. He told me this morning that he knew he needed to go.

Noone has pushed inpatient treatment before because they were afraid he would lose his job, well folks, he lost it anyway.

In order to cancel our wedding trip (scheduled for April 20) it has to be cancelled by Tuesday. It is on his credit card and he has to do it. I have told him that I am not going to go to vegas, and that this is definately not the time to get married. We got online and he even wrote down the number to cancel it, but didn't. If he doesn't I guess he will be out the entire bill.

His parents did not want anyone to tell him they were coming (5 hours away), but apparently no one told his brother that. When he found out they were coming, he accused me of knowing and being part of some conspriacy, then realized that it wasn't doing him anygood to argue with me.

For the last 3 days, I have been asking him to help me clean up the house. Most of the mess was done during the binge he went on when he lost his job. Not my mess and I had no desire to clean it. So I told him I would clean up when he did. He would come downstairs, put a few things away, and then quit. So unless he was cleaning, I sat too. When he realized his parents were coming he went into high gear. The house is now clean LMAO.

I am waiting to see what happens here. If he will agree to go, I will have a few days here to develop a better plan.

I need to say thank you to everyone here for listening. I am trying so hard to think with my brain. This really sucks.
Hard for me to imagine anyone is going to involuntarily commit him at this point. He was working up until his last binge. As bad as it seems, it's usually gotta be a LOT worse before a court will involuntarily commit.

I'm glad the wedding is off for right now.

Hugs, maybe his folks can talk him into a rehab. Not sure how much good it will do if he doesn't think he needs to quit, but you never know.
| | |
| --- | --- |
| The Following 2 Users Say Thank You to LexieCat For This Useful Post: | |
| | |
| --- | --- |
| The Following User Says Thank You to Ladybug0130 For This Useful Post: | |
Involuntary commitment will be hard in his situation. The easiest way to do that would be to call the cops if he does have an outburst of some type if he is threatening to hurt himself. Then it would be out of the family hands.

Just stay realistic so that you won't be frustrated if it doesn't happen. Maybe the family can get him to see rehab is the way.

That is lots of drama to be under pre-wedding so you are sounding stronger which is great.
| | |
| --- | --- |
| The Following User Says Thank You to Babyblue For This Useful Post: | |
I AM CANADIAN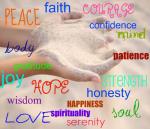 Join Date: Jun 2010
Location: Niagara Region, Canada
Posts: 2,578
I hope you go to AL ANON too....remember

3c's
u did not cause this
u can not control this
and you can cure it

for now maybe it is the best about to delay the wedding....
| | |
| --- | --- |
| The Following User Says Thank You to fourmaggie For This Useful Post: | |
Member

Join Date: Jan 2011
Location: Anchorage, Alaska
Posts: 4,719
Screaming is good. I've done that - drove to a seculded spot and screamed and cried for an hour. Beat the steering wheel, threw snowballs at trees, came totally and completely unglued. Gosh, it felt great!

Once, when I was still living with him, I went to the garage and broke every pint glass and wineglass in a box marked "Salvation Army". Every single one - crash on the concrete floor! Of course, I had a big mess after but it felt good to just VENT it all out in a safe place where no one could get hurt (unless they were hiding behind the tree where I was throwing snowballs!)

Hang in there, stay strong!
~T
| | |
| --- | --- |
| The Following 2 Users Say Thank You to Tuffgirl For This Useful Post: | |
Member
Join Date: Feb 2011
Posts: 49
Good for you. Sounds like progress and change is afoot. I hope it all goes the best it can for all involved.

Just some food for thought:

and what will you do if he does not agree to go?

what will you do *if* he gets involuntarily committed...and gets out 3 days later?

If he agrees to go to rehab, where will he go/how will it be paid for?

I think I remember your wedding was scheduled for April, how will you go about letting guests know it is canceled?
Member
Join Date: Mar 2011
Posts: 283
Not that the other questions aren't valid, and probably more important at this point, but...
We were eloping, but save the date cards have been sent out for a reception after we got back. Maybe I'll just update my damn facebook status. I bet it might blow up my account.
His parents are still here. Evidently they have watched way too much of that show, Intervention.
Currently Active Users Viewing this Thread: 1
(0 members and 1 guests)

Posting Rules
You may not post new threads
You may not post replies
You may not post attachments
You may not edit your posts
---
HTML code is Off
---