Haven't posted in a while…so here is a book :)
Member

Join Date: Apr 2010
Location: Alaska
Posts: 2,913
Oh, Callie. I am so sorry for what you've been going through. Your post hit so many common threads with me. I'm so glad that you were able to push him off you, I'm so sad that you had to. The DV resources have been so helpful. I was terrified when I called: they wouldn't believe me, the abuse hadn't been 'bad enough', they'd judge me for staying with him for so long.... None of my fears about the DV resources were founded and they have been amazing. There's so much help available. When you're ready, please call to talk with them. Your plan to call from some place other than home is excellent.

Wishing you continued strength, hope and peace. You are so much stronger than you know. Hugs for you and DS.
Member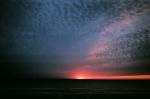 Join Date: Mar 2009
Posts: 1,334
There are so many issues here that are dealbreakers. When I realized for myself that he just wasn't who I thought and I was not getting my "white picket fence" and accepted it, it was a major turn in taking care of me. I got into Alanon and had a veteran sponser who asked the right questions. Is he responsible? Is he using? Is he faithful? Will you ever trust him again? Is he an equal financial partner? Is it good for your child? You can protect yourself from him again. You did it before. Get a plan. Take action. I was doing this this time last year. I was taking action because I had been procrastinating. I did an action plan. Do #1., #2., #3.,.........one inch of the football field at a time, one bite of the elephant. Managable- little steps. You did it before. On "Intervention" the show the lady Candee Finnegan asked a girl......"what part of loving that man makes you happy?" The substance abuse? verbal abuse? legal issues? $ issues? health issues? infidelity? So glad you are posting again. We are all one/ not alone...
Currently Active Users Viewing this Thread: 1
(0 members and 1 guests)

Posting Rules
You may not post new threads
You may not post replies
You may not post attachments
You may not edit your posts
---
HTML code is Off
---