What exactly am I recovering from as a family member of an recoverying alcoholic??
Forum Leader

Join Date: Dec 2008
Posts: 10,614
Hi NB.....
You may NOT need to recover from anything. If you are not obsessing about how your husband is doing in his program, if you can let him own his addiction and his recovery without interfering or worrying about any little sign of relapse, then I think you are just fine!
I like B66's suggestion of just thanking people for their concern and then changing the subject.
Congratulations to your husband on his sober time!!!!!

Hugs, HG
| | |
| --- | --- |
| The Following User Says Thank You to Seren For This Useful Post: | |
I don't think in terms of my recovery either. It doesn't help me to think of myself as sick. What appears to be working for me is to think in terms of taking my life back and becoming more powerful.
Given that Alanon/AA is the most available resource for alcoholics and their family members Alanon/AA language is what most people learn and use to describe their situation. And, of course this is a 12-step based site.
I too get tired of that language. As someone else said, it starts to sound like a religion. But, people can only express themselves with words they know. I'm free to listen or not as I choose. I'm free to take their words to heart or not as I choose. It's not essential that everyone say things the way I'd say them. I listen because I just never know when someone is going to say some little thing I need to hear.
It's easy to ignore posts on a forum like this. It's not as easy to ignore comments from well-meaning friends and acquaintances who are being intrusive, but I can end the conversation or change the subject.
I envy you. Your AH is 8 month sober. My AH isn't interested in sobriety. He's still playing around with language to justify his drinking. If my AH would get himself to AA, or Smart Recovery, or Dr. Phil, I'd support his efforts.
Member

Join Date: Feb 2008
Location: In a good place
Posts: 4,482
I think of it both ways. I'm recovering from temporary insanity, learning how not to return there, and I'm reclaiming my life and personal power in the process

| | |
| --- | --- |
| The Following User Says Thank You to Chino For This Useful Post: | |
same planet...different world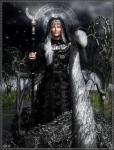 Join Date: Sep 2006
Location: Butte, America
Posts: 10,946
I think it can safely be said that
considering how vast the internet is
and the billions of sites that can be visited and whatever
to come to this one little 'dot com' spot
to argue one's normal condition

is more than likely ... not normal.

When a string on a guitar breaks
it affects the guitar
and the other strings as well.

(see Kahlil Ghibran The Prophet 'on marriage' for reference)

so I am wondering
how someone could not be affected
by the alcoholism of the partner
in a marriage.

I don't believe that's possible.

However - your truth is your own.

But the need to declare it and defend something
that allegedly doesn't affect someone
is enough evidence to question
the validity of the claim.

Had it not had some effect
there would have never been a need or even an interest
in coming here in the first place.
| | |
| --- | --- |
| The Following 4 Users Say Thank You to barb dwyer For This Useful Post: | |
Recovery

We are born pretty near perfect.

As we experience life, some of the things in that life affect us. Greatly.

We have a ski accident - there is a broken leg and surgery. We need to recover from the fall and break.

We fall in love with someone who ends up doing things to hurt us, our family, our sanctuary of a home - we have resentments or other negative feelings, often buried pretty deeply - we may choose to "get over" or "recover" from that.

That's how I see it.

12-Steps

I sometimes say to people when I'm 'witnessing', is:
if I said that I wanted to live a life of integrity, in which I love and am grateful to my Creator, I am truthful, I revere the more spiritual aspects of living, I will try and not be an ego-maniac and try to believe that some force or something is out there that is "wiser" than I am, that when I hurt people I apologize and try and make things right, and I have faith that life will unfold in just the right way for me....

who wouldn't think it's a pretty good idea to try and subscribe to those things?
| | |
| --- | --- |
| The Following User Says Thank You to coffeedrinker For This Useful Post: | |
I do think that some people can cope and have better boundaries than others when dealing with someone they love who is drinking, but it depends upon how much havoc and misery the alcoholic has beset on the family/loved one. I don't believe in a 'one size fits all' approach personally to a person's healing either but I think it boils down to support. I'd wager you have a healthy support network right there in your friends or own family so that that may be enough for you (for now).
I personally found it difficult to find support in such a structured setting but maybe if I were the child of an alcoholic, or my son had an alcoholic father, it (al anon) would help me cope.
I don't think posting what she posted is necessarily a sign of denial though. For the simple fact that if someone can detach and remain fairly healthy while their loved one drinks, perhaps it is because the drinking hasn't progressed to the more self destructive realm (he lost his job, etc etc). We only know what we experience and situations do vary. I find reading SR very helpful in giving me a glimpse into the possible scenarios that go on in people's lives with an alcoholic in the family or as a partner. It helped me understand him better so that I could reinforce my boundaries when I had to. And yes, that dirty word.. support

him in wanting a better life for himself.
I can speak for myself and say I have a pretty great life aside from the fact that I got emotionally involved with someone with a serious history of alcoholism. But I also have lots of support from my own friends and family about this situation (for the most part) so maybe that can be the difference. If things get more involved with this person then maybe I will need more support than my friends or SR so it is nice to know that support is out there (al anon).
Knowledge is power, right?
Currently Active Users Viewing this Thread: 1
(0 members and 1 guests)

Posting Rules
You may not post new threads
You may not post replies
You may not post attachments
You may not edit your posts
---
HTML code is Off
---