Intervention
Occasional poor taste poster
Join Date: Jul 2005
Posts: 2,542
Wow. you have quite an interesting take on yourself and your impacts here. Here's another take. In what has to be record breaking time for a new member you managed to insult and alienate many existing members with a very condescending posting style.

| | |
| --- | --- |
| The Following 12 Users Say Thank You to Jazzman For This Useful Post: | |
same planet...different world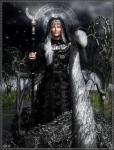 Join Date: Sep 2006
Location: Butte, America
Posts: 10,946
We are talking about a very complicated illness here. This is life or death. People are dying EVERY DAY from this disease.
There's not a person on this forum who hasn't lived this.
I have personally buried thirty one people
because of alcoholism
and am deeply offended that anyone
would say such a thing on a recovery website
to people who live and breathe this reality every day.
All the statistical data in the world
is not going to change a simple fact -
and that is that recovery is based on the individual.
All the aggression in the world
all the documents
all the data
the questions
that have ever been asked
then put together to give a specific meaning
will not change that.
Human beings have free will.
And that will never change either.
In this forum
we support each other in our journey
to discover what our problems are with the problems.
We change from within.
And we try to be kind to each other here
because so few in our worlds make any effort to be.

| | |
| --- | --- |
| The Following User Says Thank You to Anna For This Useful Post: | |
Member

Join Date: Nov 2009
Location: Waterford MI
Posts: 4,202

| | |
| --- | --- |
| The Following User Says Thank You to wicked For This Useful Post: | |
Member

Join Date: Feb 2008
Location: In a good place
Posts: 4,482
But you have time to lecture others about what they should be doing for others, in forum designed for helping one's self? And you're going to make the time to post excerpts from a book?
I'm seriously having deja vu right now. My daughter used to do this, it's called deflection.
Thankfully, addiction and recovery taught me my best course of action is to walk away. Which is exactly what I'm going to do now.


Originally Posted by
Panther

One thing that is good, my thread has started a discussion. Which I think is a step in the right direction. I am very busy as I work two jobs, but I will be posting excerpts from the book Love First: A Family's Guide to an Intervention in the coming days.

I know there are those of you who are interested in other options despite the nay sayers. I encourage you to explore these options and do not limit yourself. If you go into a situation with a close mind you won't be able to see the solutions that come to you.

I am sorry if I came across as impatient. I am a teacher and I save all my patience for my students, as they require it. With my busy schedule, I only have time to work, plan the intervention and my family. If I have time left over I relax and work on my other goals. I apologize but I do not have time to debate.

Best of Wishes

Panther
Panther,
I think after reading through this entire thread, that it is your tone more than anything. You came here asking a question. Just because you didn't like the answers that you received, you don't have reason to jump all over everyone. You seem to know it all already, and won't even consider any other opinions, so why bother asking? You have managed to insult people here who are going through the same and worse than you, yet WE are wasting YOUR time? Get over yourself, please.

Member
Join Date: Nov 2010
Posts: 2,047
Three things about statistics...
---
They can, sometimes, accurately predict the behavior of groups. They can rarely accurately predict the behavior of an individual.
97.6 percent of all statistics are made up on the spot.
There are lies. There are damn lies. And there are statistics.
I'll close by repeating I'm glad I did the intervention on my wife, I believe there's no way to know what will work for any given person, and I kept trying **** that didn't work until I finally gave up (and not too long after I gave up she found sobriety on her own).
Take what you want and leave the rest.
Cyranoak
P.s. I taught high school for seven years. I'm in senior leadership for a software company that serves higher education. I have an M.Ed. from a respected university in the Pacific Northwest. My master's program was, and may still be, ranked top ten in the nation by US News and World Report. Despite all of that I still don't know everything-- not by a long shot. I have way more to learn than I do to teach.

| | |
| --- | --- |
| The Following 11 Users Say Thank You to Cyranoak For This Useful Post: | |
Member

Join Date: Jul 2004
Location: Starting over all over again
Posts: 4,427
Okay people, everybody take a deep breath. Go walk around the block. Keep the fingers away from the keyboard for a day or three.

The original question has been answered, and folks are spending more time offending each other than helping, so I am closing this thread.

Mike
Moderator, SR

Currently Active Users Viewing this Thread: 1
(0 members and 1 guests)

Posting Rules
You may not post new threads
You may not post replies
You may not post attachments
You may not edit your posts
---
HTML code is Off
---