Emotionally tired..new here
Member
Join Date: Mar 2011
Location: CA
Posts: 428
Emotionally tired..new here
---
I have been married for 21 years to my HFA husband. We started dating when I was 16. Emotionally I have hit a brink wall. Husband has attempted sobriety many times over the past 8+ years. We have been to and are still going to counseling, both together and alone. Nothing seems to be helping and he continues to drink. We have 3 children, a nice home, but our marriage is in shambles due to his issues. I have no family for support (father is also a HFA and mother passed on about 17 years ago). I feel emotionally all alone.

I am a stay at home mom who at this point feels trapped in a bad marriage. While I have thought about going back to work and leaving, I see that option being more stressful than what I have now. I am left wondering how to cope and find some happiness in a life that is far from perfect and leaves me emotionally drained.

I understand what it means to be co-dependent and I have changed all I can. I understand that I am helpless when it comes to his illness, but now I just feel helpless period. I am a person who likes black or white, not grey and this seems so grey. I wonder and worry what his "bottom" will be. He knows that our marriage is being destroyed by his drinking and I am tired of this affair he has with a bottle. I am tired of how self centered he is. Tired of the lies, tired of waiting for the next shoe to drop. I am angry and tried of being angry.

I plan on attending my first Al-anon meeting this coming Monday, but right now that feels like a lifetime away. Looking for others in this situation who can offer advise on how they cope and how they are able to block the negative so they can enjoy the happiness life offers. I love my kids and they bring great joy to my life, but the negative affects of my HFA husband is making it difficult for me to be happy. I am struggling to turn off my emotions without it affecting my happiness.

Help and thank you.
Member
Join Date: Nov 2009
Location: Southwest
Posts: 1,207
hi A22. Welcome. You do sound tired. I can't imagine how frustrated and fed-up you must be. How old are your children? When was the last time you worked? Although it might be more stressful to return to working, it also brings the reward of independence and the freedom to create the life you want, even if your material standard of living is somewhat lower.

Regardless, you can make your big decisions later. Today you have found SR and there are a lot of stories on this board. From how to keep living with an A to how to live without him, and when we knew, or why we've stayed, or how the challenges were other than what we imagined they would be.

But we all know what it means to be tired and frustrated. Welcome.
| | |
| --- | --- |
| The Following User Says Thank You to stella27 For This Useful Post: | |

---
I recomend reading the classic reading section.It really hit home for me.I to am new here and have lived and still do with an active alcoholic for 20 years.I have many many issues myself. Let me suggest you read this board all you can.Read everything. Also you say you know your co-dependent but have changed all you can.Don't put yourself it that frame of mind. We can always improve our coping skills. This is a great resource.......Use it
Member
Join Date: Mar 2011
Location: CA
Posts: 428
Our children are 16, 10, and 7. I have a college degree and I last worked 10 years ago. I have given returning to work a lot of thought, but while it could bring financial independence it also comes with a huge amount of stress, so much so it just doesn't seem like the best option (at this point). Looking forward to educating myself on this site and at Al-anon too. Thank you for your advise and warm welcome.
Hello and welcome to SR. Here's the good news. You're not alone here. We get it. I know a few stories of some moms who overcame almost similar circumstances as you and I'm sure they'll come along and post up. Heck one of them just finished their college work and posted about it today.
I quoted a few sentences from your original post. I'm sure I used to think and feel the same way. I may have even said the same thing as you. Now I can say it differently. Let me quote you but make a small adjustment to the words. If you like it, try it on for size. See how it feels.
I understand what it means to be co-dependent and I'm currently making tons of changes. I understand that while my AW seems helpless to her disease, I can be in absolute control of my own recovery, and because of this, I don't feel so helpless anymore.
same planet...different world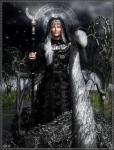 Join Date: Sep 2006
Location: Butte, America
Posts: 10,946
Welcome to the forum!

And now you're not alone!
so you can check that one off the list.

I think surrounding ones' self in recovery
is the best way to make positive changes.
I'm very glad to read you're going to AlAnon monday
and I hope you'll begin to make a resource circle
that can support you in the months ahead.
| | |
| --- | --- |
| The Following User Says Thank You to barb dwyer For This Useful Post: | |
Member
Join Date: Mar 2011
Location: CA
Posts: 428
It is nice to find a place where I know others will understand. I am hopeful that by reaching out to others I will be able to refocus all these negative feelings into something more positive. I have been dealing with this disease for most of my life (since I also have an AF). Just so irritated that there seems to be no resolution to this. Hate that he (AH) is the one and only one who has the ability to fix this. I can only educate my self to understand it and come to terms with it. Then pray that he finds his way to recovery and that all of this doesn't get worse. It is just so disappointing that I may never have the loving relationship I'd like to have with my AH. Hate wondering when the next time he will be difficult to deal with. Hate knowing what he is doing to his body (he drinks, smokes and over eats). I heard it called a slow suicide... all I know is that it really sucks.

I want to live and be happy... and that is my plan... now how to figure out how to get there.

Thanks again for the warm welcome.
| | |
| --- | --- |
| The Following 2 Users Say Thank You to Alone22 For This Useful Post: | |
Member
Join Date: Feb 2011
Posts: 74
Hi, Alone! I am also a stay-at-home mom married to a HFA...I am fairly new here too and have been mulling over the same things...return to the workforce or stick it out at least a bit longer? My situation is complicated a bit by the fact that my husband recently moved out of state for a new job, so it feels more like a natural crossroads...a time when I could more easily make the break if I feel like that is the best direction right now. Many things enter into the equation and no one else can tell you what to do. I have decided to move with him, at least temporarily. Here are my reasons:

1. He is not violent, and I am not fearful for myself or the children. A change is this fact would be a dealbreaker;

2. If we sell the house, I can use the money we come away with to pay off the debt that is in my name, leaving me debt-free when and if I choose to leave;

3. I can continue to stay home with my children a while longer (they are 8 and 5)...this is completely doable right now in that they are completely unaware of his drinking;

4. He makes enough money that my financial future is much brighter if we stay together; however, if he gets to the point that he is unable to maintain a job and/or pay off the remainder of our debt, I will leave and take matters into my own hands. I am willing to give this up to about a year to ascertain whether we're headed in the appropriate direction in that regard; and,

5. I have educated myself about the disease process of alcoholism and understand detachment...now, I realize it may not be extremely easy to implement, but at least I UNDERSTAND the problem now and what I need to do to make living with him manageable...I was sucking at this before I found this site.

These are the basics, although other things enter in as well, and I have been making other plans in the event I have to leave. I hope you don't feel like I'm hijacking your thread here...I just wanted to share with you some of the things I have been thinking through, being in a similar situation. But as much as all alcoholics are alike, no one's situation is EXACTLY like yours, and only you can decide what is best for you and your children. That's why they say take what you want and leave the rest. Keep coming back here, girl...the people here have been through so much and have so much wisdom to share. Just finally understanding and acknowledging that I am powerless to help him has been like an enormous weight lifted off my shoulders...I don't have to worry about it anymore unless he crosses one of MY boundaries...I am already feeling more peaceful and free from the nonsense!
Member
Join Date: Mar 2011
Location: CA
Posts: 428
Heyimme...thank you! It seems we do share a lot in common. I hear ya when you said once you understood you were powerless over it, it was like a huge weight was lifted off your shoulders. Through therapy and understanding this, I too felt a lot better. For me that moment was about 4 or 5 months ago. During our counseling sessions that followed I thought he was finally getting what his drinking was doing to the family and our marriage. Things were better for a bit, but now as he continues to drink, I am back to feeling hopeless that this will ever really change. I too am choosing to stay in the relationship for much of the same reasons you stated. Now it is just figuring out how to be happy and enjoying what I can of life. How to detach but still stay married is what I struggle with. That is where this site and Al-anon will help (I hope). I think I have my boundries figured out, but that too could be a work in progress.

Good luck to you!
Hi Alone22, and welcome! We are glad that you are here.
While it is true that only your husband can decide whether he wants to "fix" himself, there is plenty that you can do to make the situation more tolerable for yourself and your children. Reading and posting here at SR and going to Al-Anon will give you lots of insight into to what those actions might be.
I understand that things may seem hopeless at the moment, but the simple act of your asking for help has opened up whole new worlds of possibility that you are just now entering in to. I wish you the best on your new journey!
| | |
| --- | --- |
| The Following User Says Thank You to johnnymau For This Useful Post: | |
Hi Alone22 - let me also say you are not alone, you will find a lot of support here.

Similar to you I am married to HFA over 20 years, 3 children, 17, 13 and 9 and up until 2 years ago SAHM for over 10 years.

Alanon has helped me so much with acceptance of what is and connecting with my HP.

Everyday I pray to my HP for a clear head and guidance. Before I got to this point it was chaos which resulted in me forcing AH out of the house. That made it financially best for me to go back to work. It was tough getting back into the workforce after all these years but I did it. Maintaining full-time work and caring for the kids with minimal help from AH is tough but the serenity I have found from Alanon, counseling, my higher power and meditation keeps me sane.

You are not helpless - think of all you have done and are doing - raising 3 kids with an AH for a "partner" is tough.

It helps me to remember regarding the alcoholism - "you didn't cause it, you can't control it and you can't cure it" . There is lots of other stuff you can do and getting to Alanon is a good thing.

Focus on yourself and what's best for you. Although I did go back to work, I found that what I get from Alanon, counseling, connection with my HP and meditation is what I truly need. With these I am better able to make decisions.
Member

Join Date: Jul 2009
Location: Tucson, AZ
Posts: 77
Hi Alone, welcome to SR. My soon to be ex husband is an alcoholic. I too was a stay at home mom. I could not enter the workforce as I have young children and one with special needs. I am currently working on my bachelors degree so when I do go back to the workforce I can support the kids nicely. It took me months to decide to finally leave and come up with a plan on how to do it. I too felt trapped in the marriage as nothing legally belonged to me. I took the chance on looking at how much I would get in child support and SSI and what the peace would do for the betterment of not only myself but my children as well. When I felt I was healthy enough, I told AH I wanted a divorce and gave him the option of seeking treatment to save his family. He chose not to. I am now out on my own for almost two months. I still have bad days and I am still working on ME. I too lived a life full of anger with no other emotion. As the days go by and I am so at peace, I am learning to feel and deal with many other emotions. Work on yourself first. If you take care of you, there will come the day when you realize that you are worth much more than you are receiving now. The answers you seek will come from inside and they will sneak up on you. I hope this helps. SR and Alanon saved me, but I had to do the work!
Currently Active Users Viewing this Thread: 1
(0 members and 1 guests)

Posting Rules
You may not post new threads
You may not post replies
You may not post attachments
You may not edit your posts
---
HTML code is Off
---