Codependent dating Codependent
Member
Join Date: Nov 2010
Location: South Africa
Posts: 53
Codependent dating Codependent
---
Ok - my question. I was having a chat to a friend of mine about Codependency and she said that the best relationship had to be two co-dependents dating each other. She meant this seriously - and gave a convincing argument. So I am back here to see what you all think because I am beginning to think maybe she has a point. Would such a relationship work?
| | |
| --- | --- |
| The Following 2 Users Say Thank You to JW123 For This Useful Post: | |
I don't know but here is what Melody Beattie had to say about it in her book 'Codependent No More'

Two codependents in a relationship can really play havoc with each other. Consider two people-pleasers in a relationship with each other. Now consider two people-pleasers in a relationship with each other when they both want out of the relationship. They will, as Earnie Larson says, do horrible things. They'll nearly destroy each other and themselves before one will stop rescuing and say, "I want out."

I believe it.

I need to read that book again. While I can see progress in myself and can identify areas I need to think about first, and make better decisions, I am still totally amazed when I interact with people that are NOT codependent. Now that I am paying attention it is fundamentally very different.
Member
Join Date: Feb 2009
Location: London, UK
Posts: 927
Oh good lord, I can think of nothing worse. It would be a constant battle to be the 'carer'.

I was watching an episode of House the other day. In it Wilson was charged with getting a new bed and choosing a hard or soft mattress as Amber had no preference. Get the one you want was what he was told. Of course, he choose the one he thought she preferred. On laying on the bed Amber discovered he had purchased the hard one and asked him why.. he said, because it was the one he thought she wanted. She stated that she told him to pick the one he wants. Wilson then said he picked the one she wanted because he wanted to please her/take care of her and was that so wrong. She replied, hello have you met me.. I can take care of me.. I need you to take care of you.

That's what healthy looks like to me.

Tx
same planet...different world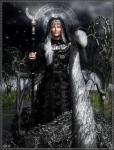 Join Date: Sep 2006
Location: Butte, America
Posts: 10,946
I think that unless they were both in recovery
they'd literally 'nice' each other all the way to the ground.

Can you imagine?

"Honey, I brought you flowers."
"Oh, thank you, honey, I brought YOU flowers."
"Thank you, precious honey"
"No, thank YOU, my darling"
"No, thank YOU, my one and only"
"I thanked you first"
"Let's put yours in the big vase"
"Oh, no, I think YOURS should go in the BIG vase, I'll just put mine in this coffee can..."

Headlines next day -
"Couple found dead in home smiling with locked jaws"
Niced to Death With Flower Arrangements

...omg.

I know several couples in recovery.

The only consistent formula (around here to be seen)

Is they met in recovery.
They all had met all the criteria within the program
they all had considerable TIME in sobriety and recovery.
They ALL put their recovery first
and everything circles around that.

And not one of them
has less than eleven years.

That's the only 'formula' I can come up with.
Codependency is about learned behaviors, unhealthy learned behaviors in relationships and family. It isn't something you are born with.

If it is the BEST relationship, then how can it be codependent? *makes confused face*
I was under the impression that codependancy was relatively normal and present in most relationships - its only in relationships with addiction such as alcholism that codependancy is unhealthy. I read 'Codependant No More' a couple of times, and I seem to remember this - perhaps I am wrong.
At work, they're always talking about how teams should form a consensus on what to do, rather than simply going with a majority vote. In consensus, maybe not everyone gets exactly what they want, but everyone on the team is happy with the solution. While this may involve some compromising, if it's just a compromise and one side isn't really happy but is just giving in because they're the minority, it's still not consensus.


I think codependence is all about compromising and going with the majority vote, and if one person is "outvoted" more often than they feel is fair, it breeds discontent, and eventually something will snap.

I think a real relationship is about consensus, and everyone being happy with the end result. It might not be everyone's favorite solution, but it's one that everyone is happy with, and everyone is getting something they wanted/needed out of the end result, with no resentment.
Member
Join Date: Nov 2009
Posts: 223
I think if both are codependent, then they are not getting their needs met and sooner or later one of the codependents will find someone outside the marriage to 'fix', not as in an affair, but perhaps a sibling, child, parents, friend, etc... They will find someone who meets their need of being overtly messed up so they can play hero, once they realize they aren't going to get their hero fix from their spouse. Then the spouse can get his/her codependency needs met by trying to rescue the spouse from his/her codependency.

It would work like this: two codependents, each feeling increasingly dissatisfied and unfulfilled because all their attempts at getting their needs met by codepending on his/her partner are blocked by the partner who is competing for the same thing.

Then a baby is born, or someone's sister ends up divorced and homeless, or elderly mom breaks her hip, and VOILA, it's a miracle, now one spouse has a means of acting out codependently: immersing herself in parenthood; rushing to sister's side; becoming consumed by mom's medical and emotional needs.

The other partner is left out, sees the inbalance in his/her spouse's life, the consumption of time and resources, effort and emotion given by the partner to the outsider, and tries to rescue the partner from the problems of the third party.

And suddenly you are in codependents double hell. "But it's my mother, what am I supposed to do? Abandon her in her time of need". (I'm a noble saint! You are a selfish beast.) vs "You need to establish boundaries, delegate, disengage..." (I'm reasonable and only fighting for our marriage, I'm a noble saint!)

Co-dependents WILL find someone to meet their needs, just like an addict WILL find his/her substance of choice, and another codependent won't measure up.

Codependency is an dysfunctional strategy to manage life; any relationship in which codependency plays will also be dysfunctional. Dysfunctional relationships are unhappy relationships.

Sounds to me like your friend is trying to justify not having to learn healthier non-codependent ways of living. Maybe she feels if she finds another codependent, she doesn't have to work on herself.
Have you ever read
Two Codependents a Fable
? It is an illustrative story about co-dependent relationships. It really hits home for me. There are so many little snippets in there that I nod my head at.
| | |
| --- | --- |
| The Following User Says Thank You to Thumper For This Useful Post: | |
I was in a relationship like that, we were both codependent. I remember reading the exact quote that Thumper posted and thought, "Yes! That's us in this relationship!"
We nearly destroyed each other.
I second tallulah's House episode example. That IS healthy, for each person to take care of themselves. I've begun dating again, and am seriously working on finding that kind of dynamic, or will choose to be happily alone instead. I'm too weary to get back on that merry-go-round again. And I suppose that's the "up" side of fatigue.

posie
Currently Active Users Viewing this Thread: 1
(0 members and 1 guests)

Posting Rules
You may not post new threads
You may not post replies
You may not post attachments
You may not edit your posts
---
HTML code is Off
---