feeling anxiety...when I should feel relief
Member
Join Date: Jun 2009
Posts: 347
feeling anxiety...when I should feel relief
---
So...after many, many months of seperation, AH is looking for an apartment for a more permanent residence than couch surfing. Instead of feeling relieved, I'm feeling anxiety! I know we can't live together, and I know this is the right thing, but I am having a lot of trouble over the permanence of it all. Perhaps the panic of being along to take care of everything - or knowing I won't have his financial help if I need it - or just the finality...I'm not sure. He is thinking about moving to a town about 30min away, near where he works. I find myself trying to 'control' his move.....why...cause I am codependent...protecting myself. Anyway, I backed off and decided when he talks about where he is going to move just to listen. He is being much more grounded about financially living up to his obligation with the kids. I am sure it won't be perfect, and if you know my story at all he has extreme highs/lows so we'll see. He is very much self reflecting or down on himself at the moment.....even was explaining some physical things and that he needs to see a dr. I again - being codependent - after trying to explain that these symptoms need to be treated by a dr and he said he'd call when he had a chance - I called. I am really trying to let him live HIS life.....I just don't understand!! So I am working through my anxiety, and at least I'm aware of what I am doing....so much work still to do on myself....trying to let life happen, not make it happen!!!
Member
Join Date: Aug 2010
Posts: 344
There are other things too. Even if he weren't an alcoholic, him getting a new place to live is a sign of his independence. Ouch. They really don't need us to survive. They can go forward in life and survive on their own. He will start a new life there, and a life without you.
These are all things of any breakup, alcohol involved or not.

And with me--even there was anger. How dare you create a new life without me? You should be unhappy and sobbing all the time. How can you create a shiny new life without baggage while I'm still carrying so much baggage?
Some are unrealistic fears. Some are realistic fears. Some of it is simply part of the process of letting go and grieving.
| | |
| --- | --- |
| The Following 3 Users Say Thank You to brokenheartfool For This Useful Post: | |

FreeingMyself, you're being forced to accept the reality of
"Letting Go and Letting God"!
I suggest you identify the irrational beliefs in the toxic relationship which prevent you from becoming detached. Address these beliefs and replace them with healthy, more rational ones. Identify all of the reasons why you are being hurt and your physical, emotional and spiritual health that is being threatened by your reality.
Accept and admit to yourself that no matter what you say, do or demand you will not be able to control or change your reality. Accept that there is only one thing you can change in life and that is
you
.
All others are the
unchangeables
in your life. Change your expectations that things will be better than what they really are. Hand all your
unchangeables
over to your Higher Power and let go of the need to change them. Work out reasons why there is no need to feel guilt over
letting go
and being emotionally detached from this relationship and
free yourself
from guilt as you let go of the emotional
"hooks"
in the relationship.
Affirm yourself as being a person who
"deserves"
healthy, wholesome, health-engendering relationships in your life. You are a good person

and deserve healthy relationships, at home, work and in the community. Gain support for yourself as you begin to let go of your emotional enmeshment with your relationship.
Continue to call upon your Higher Power for the
strength
to continue to let go and detach. Continue to give no person, place or thing the power to affect or impact your feelings about yourself. Continue to detach and
let go
and work on your own self-recovery and self-healing.
If you still have problems detaching, then return to your initial step and begin all over again.
"Letting Go"
* To
"let go"
does not mean to stop caring; it means I can't do it for someone else.
* To
"let go"
is not to cut myself off; it's the realization I can't control another.
* To
"let go"
is not to enable, but to allow learning from natural consequences.
* To
"let go"
is to admit powerlessness, which means the outcome is not in my hands.
* To
"let go"
is not to try to change or blame another; it's to make the most of myself.
* To
"let go"
is not to care for, but to care about.
* To
"let go"
is not to fix, but to be supportive.
* To
"let go"
is not to judge, but to allow another to be a human being.
* To
"let go"
is not to be in the middle arranging all the outcomes, but to allow others to affect their own destinies.
* To
"let go"
is not to be protective; it's to permit another to face reality.
* To
"let go"
is not to deny, but to accept.
* To
"let go"
is not to nag, scold or argue, but instead to search out my own shortcomings and correct them.
* To
"let go"
is not to criticize and regulate anybody, but to try to become what I dream I can be.
* To
"let go"
is not to adjust everything to my desires, but to take each day as it comes and cherish myself in it.
* To
"let go"
is to not regret the past, but to grow and live for the future.
* To
"let go"
is to fear less and love myself more.
Just my personal opinion. Take what you like and leave the rest.
Love and Peace,

Phoenix
Member
Join Date: Oct 2009
Posts: 277
Oh I can feel your heart pangs. I know that if we separate or divorce, my a will move into a condo in a cool part of town and just knowing that makes me angry. I can so identify with what you are posting.

We do have to let go. It's not easy - not.at.all.
| | |
| --- | --- |
| The Following User Says Thank You to whereisthisgoin For This Useful Post: | |
Hon, you're stepping outside your comfort zone. I know it's hard and scary, but it is crucial if you are to move forward. You know you are better off without him. He is violent and no one deserves to have to live with that.
I remember something they told us in IOP about stepping out of our comfort zone. In a car, there is a reason why the rear-view mirror is small and the windshield is large. It's because where we have been isn't as important as where we are going. That has always stuck with me and I believe it to be true.
You're going to be fine. You've already come so far. Hang in there and concentrate on taking care of you and your children.

There is nothing in particular that you
should
be feeling.

And I think you are doing a very good job of articulating what you're feeling, and figuring out why, without letting it sway your rational judgment.
However painful it might feel right now, those are all good things. (((hugs)))
| | |
| --- | --- |
| The Following 2 Users Say Thank You to lillamy For This Useful Post: | |
Member

Join Date: May 2009
Location: Land of Cotton
Posts: 3,433
You have come a VERY long way, m'dear.
What you are going through is just part of the emotional adjustments of separation and divorce

It sucks and it's gonna suck for awhile yet. It sounds like you are doing a good job of checking your motives and doing the best you can to do the next right thing. It's not quite as easy as it sounds, eh? But you're doing fine. Really. ((((Hugs))))
Been there.
I even went through all those same feelings when I quit smoking, isn't that crazy?
But, you will get through. This is just a portion of the journey you're taking. Rest assured that these feelings won't last forever. You're going to be OK. Lean on your friends here and at home for support.
| | |
| --- | --- |
| The Following User Says Thank You to Wascally Wabbit For This Useful Post: | |
Member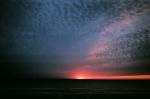 Join Date: Mar 2009
Posts: 1,334
My divorce felt like surgery with a hacksaw for a couple of years.....it got better with time.....now it's just like looking back at old pictures......a dull ache.....you will be grateful eventually for the lessons.....
Currently Active Users Viewing this Thread: 1
(0 members and 1 guests)

Posting Rules
You may not post new threads
You may not post replies
You may not post attachments
You may not edit your posts
---
HTML code is Off
---