Waiting for the other shoe to drop...
Member
Join Date: Dec 2010
Posts: 207
Waiting for the other shoe to drop...
---
As someone who grew up in a very chaotic, alcoholic household this feeling of 'impending doom' has stuck with me for years and I'm pretty sure is the foundation of my lifelong anxiety, difficulty trusting people, as well as lifelong insomnia (as I never knew when it would be ok to go to sleep since I knew I'd be woken up by a drunken parent coming home at some point at night).

I am an ACOA, and they say to take care of your own problem first, but I can't help but come over to these parts and read the Al-Anon, ACOA postings.
I am really looking forward living life that I'm not always 'sleeping with one eye open' anymore.
Thanks, Penny.

Penny, you didn't say where you normally post. However, it definitely sounds like the f&f forum should be one of your "homes". Growing up in a dysfunctional alcoholic home is a common reason for our addictions. Codependents are just as addicted to the alcoholic as the alcoholic is addicted to alcohol. I know, all to well, the feeling of "waiting for the other shoe to drop" and "sleeping with one eye open". "We aren't bad people trying to get good. We're sick people trying to get well." Feel free to drop by any time! :ghug3
Love and Peace,

Phoenix
| | |
| --- | --- |
| The Following 3 Users Say Thank You to Phoenixthebird For This Useful Post: | |
same planet...different world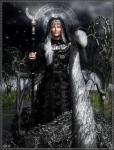 Join Date: Sep 2006
Location: Butte, America
Posts: 10,946
Hi Penny -

welcome to the forum!
Things get pretty hoppin over here for sure!

Lots of posters here are double - even triple 'blessed' ...

Feel free to jump right in!
| | |
| --- | --- |
| The Following User Says Thank You to barb dwyer For This Useful Post: | |
| | |
| --- | --- |
| The Following User Says Thank You to pennywistle For This Useful Post: | |
Currently Active Users Viewing this Thread: 1
(0 members and 1 guests)

Posting Rules
You may not post new threads
You may not post replies
You may not post attachments
You may not edit your posts
---
HTML code is Off
---