Looking for thoughts and opinions from those that were married to an alcoholic...
Member
Join Date: Jan 2011
Posts: 6
Originally Posted by
mushroom

At two years separated you are only just starting to recover, so don't be hard on yourself for still having habits that were functional then but dysfunctional now. Remember these habits helped you survive hard times. And two years is nothing. It takes two years just to start recovering, it doesn't happen the moment you walk out the door.
Thank you for saying that. You are right... Two years is nothing. Those habits are what got me through ten years. I guess I need to learn to be patient in addition to being mindful.
| | |
| --- | --- |
| The Following 2 Users Say Thank You to lifewenton For This Useful Post: | |
Member
Join Date: Aug 2010
Posts: 344
I understand lifewenton.
Interesting that you point out that you were sabotaging that relationship with disorganization. I did the exact same thing.
sometimes when we feel that we aren't being heard--we do the extreme to upset them. What we want is to be heard. What we accomplish is both sabotage of the relationship, and self-sabotage. As if we could drink poison and expect the other person to die. Ha! Look at what I did! What are you going to do about it? I can be insane too, and I'm going to prove it and throw your sense of security and predictability off as you have done to me!

Letting go of these habits and thinking patterns can be very difficult. Those who are in relationships with alcoholics often create chaos and dysfunction themselves. Soon we find that we are sick too. It is insanity to think we can solve a problem by creating another one. I get it though!

6 months out and I'm still learning day by day, minute by minute to let go of 10 years of dysfunctional thinking. Some days are, well, a write-off. Some better.

Your hypervigilance, and how cyranoak spoke of PTSD, are right on. I agree with this wholeheartedly.
Here's the positive side to it though--if you weren't so aware, would life be better? What if you hadn't learned the skills of understanding psychology better? What if you were a person who threw caution to the wind often, and didn't think through the effects that you had on others? What if you were less aware, and ergo, more selfish? Do you really want that person back?
You have grown, and awareness is part of that. Accept and embrace that maybe? Because I don't think that awareness is ever going away, although at 6 months out, what do I know!
But I can look at the bright side of that coin.
Like this--"The unexamined life is not worth living".
| | |
| --- | --- |
| The Following 2 Users Say Thank You to brokenheartfool For This Useful Post: | |
| | |
| --- | --- |
| The Following 2 Users Say Thank You to Live For This Useful Post: | |
Member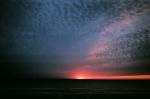 Join Date: Mar 2009
Posts: 1,334
The Eckart Tolle book A New Earth really helped me learn to stay in the moment and deal with things/ post alcoholic. You can see the lessons if you google Oprah-A New Earth......This has been a real good post for me I will revisit.....thanks.
These are the things that help me stay in the moment -

1) I heard on the radio that people who daydream when listening to a lecture actually pick up a lot more than when they don't, because the daydreaming ties up the part of their brain that keeps wandering off, so when I am doing a task I don't particularly enjoy doing but needs doing I hum and I think this actually works the same way - it ties up my brain so I am not overwhelmed and lose energy thinking of all the million other things I need to do to get where I want to be.

That helped me some and than

2) My counselor told me it was time to start redirecting my energy into my goals and not into thinking about my AH needs, reactions, recovery or anything. Somehow when she pointed that out I began to find more energy to get myself more organized for me and for what I wanted for my living space (AH is not living with us at the moment).

3) I used to flip through the pages of "One Day at a Time" reading 10 or so of the daily messages perhaps looking for the one I could focus on and finding a little bit of comfort in that. When the New Year started I forced myself to read only 1 page at a time linked to the date and if I am having trouble during the day I reread that page and any of the day before pages. This was very difficult for me at first but it helps me to focus on 1 message a day and try to get something that works for me out of that message.

I did get myself the "Courage to Change" book so I do the same with that and I end up with two messages each day - sometimes they are similar messages. Once in a while at the end of the day I take a look at the message that is coming up for the next day but so far haven't gone beyond that. I think this is helping me to train my brain to focus on the moment.

4) My HP helps me live in the moment most of all because each day I realize that it is not me who controls what is, I choose how I live with what is - whether or not I want my home to be disorganized, whether or not I live with my AH are my choices. If my home is disorganized (which it definitely is!!!) I can choose to spend my energy doing something about it, how much or how little I choose; if my AH isn't there for me, I can choose how I react to that but it is for sure wasted energy focusing how I live my life around what AH needs to do for himself.
| | |
| --- | --- |
| The Following User Says Thank You to dancingnow For This Useful Post: | |
Currently Active Users Viewing this Thread: 1
(0 members and 1 guests)

Posting Rules
You may not post new threads
You may not post replies
You may not post attachments
You may not edit your posts
---
HTML code is Off
---