How much (if anything) to say...
How much (if anything) to say...
---
Last Saturday night the family was at a holiday party and W got pretty drunk. Sunday she was paying for it. I made no mention of it and went about my day. We had another party on Sunday night. W didn't want to go so I took the boys.

While there my 16 year-old son was sitting with a group of his friends chatting and laughing. I got a bit closer and heard him talking about how drunk his mom was last night. As I approached, he looked up at me as if for conformation. I said, "Yup, she was pretty drunk" and left it at that.

I asked another Al-Anon about this and how he thought I might deal with it. He said that while not very far along in his program, his sponsor would ask him if trying to discuss the situation would bring any new information.

Did she know she was drunk? Yes.
Did she know she was hung over? Yes
Did she know her intoxication was a topic of conversation amongst our son and his friends? No

I'm trying to check into my motivations on this one. I want her to know that our son is quite aware of her drinking (as are his friends).

On the other hand, she could easily use this information as justification to go after our son.

I would never want to do anything to jeopardize my relationship with my son. Since I've been going to Al-Anon, I think our relationship has become more open and close.

If it's a situation of choosing who to protect, I choose my son of course! She's a grown woman who doesn't need me to protect her reputation.

Just trying to sort this all out. I'd really appreciate any wisdom on this.

Thanks!
Member
Join Date: Sep 2008
Location: Canada
Posts: 64
I try to see the person,not the alcoholism and that's hard to do, I'm new to Alanon but have been in Alcoholics Anonymous for a while and am liking it so far, naturally we want to be around people who are healthier than us after being in recovery for a while and naturally we would want our children to be aswell. I don't think that you need or have too accept responsibility for anyone else's behaviour, including your sons' (as hard as that may seem to be) Protecting anyone could be, considered choosing sides in an arguement. I used to rave about my alcoholic dad and mom and how alcoholism is affecting everyone in my immediate family to the people at meetings, now with more understanding of it as a sickness I concentrate more on me and my sobriety but Perhaps your son might like to check out a few alanon or alateen meetings with you or not? You would want to tell your wife about it at the opportune moment, never when she is drinking or drunk maybe the hangover is the best oppurtinity. Better yet for the sake of arguement might be what you're secretly after someway to show your dissaproval or holier than thou attitude towards your alcoholic wife if that is the case you may be talking down to an alcoholic from a spiritual or moral hill top and believe me that's a damn good reason to go on a good bender and make you suffer! One day at a time and pray to your higher power for guidance in all questionable situations your son should be just fine alcoholism is progressive for the person caught up in it only.
Member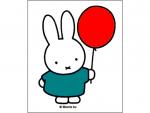 Join Date: May 2006
Location: UK
Posts: 1,149
hi there,

On balance, I think I wouldn't say anything to her, does she know her son realises she gets drunk? if she drinks around your son at all then on some level she does know this, it isn't new information, and it would be reasonable to surmise that he is going to talk to friends about it because that is what people do, especially kids.

by telling her would you be trying to attempt to change something? shame her into realising what she is doing is affecting your son? on some level she already knows this. I know this from my own experience: I used to detail what stbxAH did the night before, at first in an angry tone, later just imparting the information. I told him that he had passed out whilst looking after our son whilst I had gone to the gym for 20 mins on a saturday morning and I had come home to find our 3 year old standing over him screaming - he felt terrible shame over this, terrible remorse, but it changed nothing.

later I realised that he used any information of this kind as an excuse to drink more to drown his remorse: if the activities of the previous night were not too bad but still shaming, he would ring around friends and family to confess them, and his remorse and get emotional strokes to bolster himself, usually whilst still drinking.

so check your motives. I think if you feel there is a possibility she will use this against your son, then that would be the clincher for me not to say anything.

talking to your son about how he is handling this situation, suggesting alateen or therapy might be good thing though? what do you think?

Good for you on your response to your son by the way - that sounds spot on
Hi Stepping,

I think that Jen makes a great point - talking to the alcoholic about their drinking and how it affects family... I don't even know what to write about that, actually except to say that I've had that conversation with a parent, a sibling and a partner over the space of two decades and it changed absolutely nothing.

I was a teenager when my Mother essentially checked out of our family with a bottle of wine for company. Did my Dad try to talk to her about it? Don't know. I do know that he talked to me about his concern over my Mom's drinking. That was scary. I was already scared, frustrated and feeling guilty that I wasn't a good enough daughter that my Mom loved me enough to stay sober.

I really wish that my Dad had talked to me about how -I- was doing. You absolutely cannot change your wife's drinking. But you can parent your son. If he's talking to friends about it, even if he's doing it in a joking way or as an aside - and looking for your reaction - then he's checking in with you. If you haven't spoken to him about the elephant in the room, he's sure giving you an in to do so.

Your son's conversation was focused on the alcoholic. You're focused on the alcoholic. The alcoholic is going to do what the alcoholic is going to do. Maybe shift focus and think about having the difficult conversation with your Son instead of your wife?

SL.
On the other hand, she could easily use this information as justification to go after our son.

I think your intuition is accurate here given her history of aggression towards your son.

Like everyone else has pointed out, nothing I ever SAID to my axw ever made one speck of difference in her drinking.

With regard to your son and his friends having a laugh about his mom's drunkenness, I just got back from reuniting with an old childhood friend. We spent many nights at his house, from 12yo on up through high school, sitting cross legged on the floor, while his dad "held court". Sharing his worldly wisdom, all glassy eyed on about his 3rd or 4th scotch.

We used to laugh about it even then. We had what we referred to as his 2 scotch lectures, his 3 scotch lectures, etc.. We would just look at each other and roll our eyes. His dad was really a nice man, never mean or aggressive, just kind of silly. Held a good job, provided for his family, his wife was able to be a SAHM to three kids, it wasn't bad at all. BTW his dad is 80 now, didn't ask if he still "held court".

All things considered I probably wouldn't mention it.

Keep doing what you are doing, maybe have the "talk" with your kids, offer counseling if they want it. My daughter goes to the school counselor every Thursday for an hour of "group therapy" and she likes it. She seems to like the idea that there are other little kids with family "issues", besides just her.

You are changing the family "dynamic" by changing YOUR behavior, it will change your lives for the better eventually.

Keep the faith.

Thanks and God bless us all,
Coyote

P.S. Good lord, some of you folks are up late! Must be the time differences.
What a great opportunity to talk to the person with whom a talk will make an impact: your son!!

I'll say it again - I was your son, except it was my dad who was the A, and I can tell you unequivocally it would have made a world of difference to me if my MOM had the courage to talk to me about what was really going on! I was so scared and confused, and it was such a TABOO topic between us.

Yet it was REALLY happening and affecting my life & my thoughts. Day in and day out. Why couldn't it have been an ongoing and healthy conversation??? Why not??? It was an ongoing problem. Because we need to pretend it isn't real? Who does that actually benefit?? No one benefits!!!!

Peace
B.
Thank you all so much for your wonderful insight!

You're right. While my wife and I have never had a point-blank conversation about her drinking and its impact, she drinks and gets drunk in front of all of us so that is all 'old' information.

I plan on talking with my son this weekend about what he's experiencing and how he feels about it. I'll make sure that he knows that her drinking is not his fault and certainly not his responsibility.

Hopefully, he can learn to concentrate on himself and realize that, like me, his words can't change her.

I don't want denial to rule our home. I want him to know that I'm here for him.
Heathen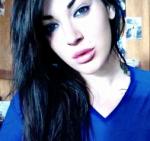 Join Date: Mar 2009
Location: La La Land, USA
Posts: 2,567
My first thought when reading the above follow up post was "YOU HAVE NEVER HAD A CONVERSATION WITH HER ABOUT HER DRINKING!?!?!?!".. but then, I remembered;

Her words mean nothing, your words mean nothing.. it's all actions. So you ask what to say, how much etc.. eh.. why bother?

Your actions show that you're accepting of her behavior.

Your son is probably twisted up inside about what he's grown up with so far, to put it bluntly.

I hope you have a talk with him, and offer him some outside help. Since has no choice but to live in this wreck.. at least present some assistance with coping with everything, and keep lines of communication open. And be prepared to answer "Why haven't you done anything to protect me from this?"... I grew up in a similar situation, and quite honestly it saddened and scared me that anyone would knowingly choose to expose me to what I was.. but I grew up in foster care, and they didn't really 'care' much anyways... but as a child, you do look up to adults for actions that show protection, courage, guidance..
| | |
| --- | --- |
| The Following User Says Thank You to smacked For This Useful Post: | |
Originally Posted by
Bernadette

I was so scared and confused, and it was such a TABOO topic between us.

Yet it was REALLY happening and affecting my life & my thoughts. Day in and day out. Why couldn't it have been an ongoing and healthy conversation??? Why not??? It was an ongoing problem. Because we need to pretend it isn't real? Who does that actually benefit??
Oh, SOMEONE benefits alright, when we keep "the family secret". The alcoholic benefits, that's who.
SteppingUP, you can't fix all this today, it didn't get like this in a day. Don't let yourself be pressured, we all act on our own time frame.
Every time I tried to do something before
I
was ready, it blew up in my face.
Thanks and God bless us all,
Coyote
Currently Active Users Viewing this Thread: 1
(0 members and 1 guests)

Posting Rules
You may not post new threads
You may not post replies
You may not post attachments
You may not edit your posts
---
HTML code is Off
---