New data from Beyond the influence
Member
Join Date: Sep 2010
Posts: 181
New data from Beyond the influence
---
Some alcoholics don't have bad hangovers! My exAH would get up, go work out then continue to work out in the back yard after a long night of drinking. Always amazed me. Very interesting book if you can concentrate long enough with the science behind alcoholism. He rarely seemed drunk either even after I watched him drink tall drafts at dinner, at least two, then 4-6 beers at a friend's house one night after the dinner! He seems to be in the middle stage of alcoholism. They talk about a "problem drinker" in the book too, but I think that Problem drinkers are alcoholics too. If you won't cut down or stop drinking to save your family/marriage, then your brain is not working as it should.
| | |
| --- | --- |
| The Following 2 Users Say Thank You to jackthedog For This Useful Post: | |
| | |
| --- | --- |
| The Following 2 Users Say Thank You to jackthedog For This Useful Post: | |
Fortunately I am past trying to get anything about them...
With naive I am learning about juicing.
Some humans drink venom
Some humans drink green juice
Some humans choose life
And some choose slow horrible death
I am so grateful I don't have to think about anyone's hangovers anymore.
I hope you continue moving on and that yours is an xaH

| | |
| --- | --- |
| The Following 2 Users Say Thank You to TakingCharge999 For This Useful Post: | |
To thine own self be true.
Join Date: May 2009
Location: U.S.A.
Posts: 5,924
"I am a scientist collecting data to convince myself out of denial..."
That was so cute

Thank you for sharing. Yes, my XAB seemed to not be physically affected by alcohol too. It was like the alcohol "fixed" his brain somehow and he actually functioned better, up to a certain point. I know people who are like that with pot too. I think probably any of these drugs (and alcohol being a drug) have the ability to "normalize" us and make us feel good or even better. The unfortunate part
is that drugs have really bad side effects and self-controlling the dosage is impossible for many of us.
I am so glad you are reading that book! Is more and more of what has happened in ur marriage making sense to you as you read? I remember experiencing that; thank you for sharing

Member
Join Date: Feb 2009
Posts: 2,059
hi jack the dog-

yeah, mine was the same. could drink amazing amounts and not even seem drunk. whatever.

i do understand your need to get the facts and snap yourself out of denial. i did that too. perhaps it is a stage in our recovery. looking back at it now, tho, it kept me trapped for longer, as my focus was on him once again.

i agree with tc, it is so much nicer putting the focus back on myself and what you want to learn or experience. i doubt alcoholsm would be your study of choice!

the reality is whether is an alcoholic or not, his drinking is a problem for you and within your relationship. that's really enough, no? maybe he's not an alcoholic. really, does it matter? his drinking is causing problems FOR YOU.

why not consider what you are actually interested in studying and learning that? like tc said, we are both learning about juicing for health. we're really excited and enthusiastic about it...and that is such a nice change from learning every scientific fact about alcohol...it puts the focus back on us and our lives...

naive
Member
Join Date: Sep 2010
Posts: 181
Yes, you are all right. I think as you said I am still in the mode of trying to convince myself that he is an alcoholic and as you said, maybe he isn't. I also want to understand it more because I teach junior high and when we talk about genetics and the human body I want to have the right information to pass along. There are a few students I know of who have an alcoholic parent too. I used to think you had to be drunk everyday, lose your job and family, then be considered an alcoholic, so I have alot of catching up to do. And I am still codependent and stuck maybe. I need to take baby steps in the are of doing more for me, I am a mom, a teacher and was a wife of an alcoholic who takes care of everyone else and the majority of my days are spent doing that.
| | |
| --- | --- |
| The Following User Says Thank You to jackthedog For This Useful Post: | |
Member
Join Date: Aug 2010
Posts: 344
I suppose a great deal of that is simply tolerance and addiction. But there does seem to be changed mental pathways too, and the ability to actually function at their "normal" under the influence instead of sober.
My A too didn't have hangovers. He drank a heavy amount of hard liquor each day and preferred to be highly intoxicated, if not drunk.
The interesting thing about enjoying being drunk is that most of us hate that feeling, yet the A is so often most comfortable drunk.
I for example would become physically sick if drunk, and I hate the mental effects too. I don't like not being able to think clearly. I don't like it when I lose the ability to reason well, or analytically. I really dislike not being able to walk straight, see the room spin, or regurgitate.
One more difference- my A never regurgitated ever. I always do if I drink what for me is a lot of alcohol. I suppose that is simply tolerance.
But I don't have to worry about being sick on alcohol ever again. Just a little, or none, is preferable.

Jack--there are many high functioning alcoholics that hold a good job, pay their bills, and are successful.
Maybe you don't need to label him as alcoholic or not. If there is dysfunction and a disconnect in your relationship, or any version of crazytown as normal, then something is amiss and could be alcohol related.
| | |
| --- | --- |
| The Following 2 Users Say Thank You to brokenheartfool For This Useful Post: | |
For many years my drinking-every-day AXGF didn't seem to get hangovers. And often she seemed to be able to drink a bottle or more of wine and it had no real effect.

It was only when she stopped drinking for a couple of weeks that the reality became clear. She hadn't previously got hangovers because she was never sober enough for the hangover to start. And the alcohol often didn't seem to have much effect because it was simply maintaining her permanent state of semi-drunkenness. It was only once she became sober that the difference became obvious.
Member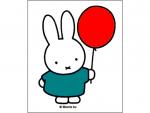 Join Date: May 2006
Location: UK
Posts: 1,149
She hadn't previously got hangovers because she was never sober enough for the hangover to start.
yep, that much became clear to me too, but only becaue of a 24 hr period wher it was physically impossible to get alcohol. lots of things started to make sense at that point, and yes, most people can't tell if he's been drinking until he's had enough to bring down an elephant, and then he slides quickly into oblivion. I've had people marvel that someone can get so drunk so quickly on so little, not knowing that he had been drinking at the point they met him for a good 14 hours.
Currently Active Users Viewing this Thread: 1
(0 members and 1 guests)

Posting Rules
You may not post new threads
You may not post replies
You may not post attachments
You may not edit your posts
---
HTML code is Off
---