EASY DOES IT, al anon slogan
I AM CANADIAN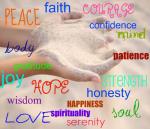 EASY DOES IT, al anon slogan
---
The orchid cactus was chosen to illustrate our slogan, Easy Does It because this breathtaking tropical flower thrives in the most inhospitable environments, where survival depends on slowing down the pace. The orchid cactus is also resourceful, and it is not unusual to find it growing piggybacked in clusters, drawing its nourishment from the soil with the support of others. Yet for all its hardiness, resilience, and unhurried pace, this plant is known for its spectacular beauty, bearing enormous, colorful, frangrant blossoms.
In AL ANON, Easy Does It means to slow dwon our pace, to lighten up on ourselves and others, to take on only as much as we can handle, and to remain in the face of crises--real or imagined.
Through the AL ANON program, we find that having a balance in our lives helps us to function more effectively and more serenely. But each of us has experienced moments--even hours, days perhaps--when we seem to be running on empty, doing too much, moving too quickly, and letting that sense of balance slip away from us. All it may take is a phone call, a meeting, a pause for meditation to remind us to Easy Does It and our equilibrium is restored.
Some of us in AL ANON may have learned Easy Does It in our dealings with others, we may have learned we are powerless over people, places and things but we forget to take it easy on ourselves. This may even be true in our progress in the program: we may feel we are slipping, that we are still too far from the person we would like to be, and our self-esteem plunges. We may blame ourselves for the every setback, distort each one into a major failure, and make too many demands on ourselves. In our quiest for recovery, we may equate doing our best with pushing oursleves beyond our limits, forgetting that our HP is there to help guide us, and that it is not within our power to fix everything right this minute. Trying too hard only further exhausts us defeats us, and sometimes the best we can do may simply be to do nothing.
We must also bear in mind that doing nothing as a matter of course is not the answer either. Immobility as a standard response to problems is denying our courage to change the things we can. Like the orchid cactus, we too can blossom by taking it easy, by pacing ourselves, and learning to take advantage of resouces outside ourselves. However, this beautiful flower, persisting with the graceful dignity, can also serve as a reminder that the unstaed corollary to the AL ANON slogan is Easy Does It....BUT DO IT.
The Following 16 Users Say Thank You to fourmaggie For This Useful Post:

Babyblue

(11-11-2010),

Bernadette

(04-01-2011),

Carol Star

(12-29-2010),

chicory

(11-14-2010),

chronsweet

(08-12-2011),

coyote21

(11-11-2010),

Freedom1990

(11-11-2010),

GettingBy

(03-31-2011),

Kindeyes

(11-11-2010),

Learn2Live

(11-11-2010),

nodaybut2day

(11-11-2010),

SteppingUp

(11-11-2010),

stepsforward

(08-12-2011),

Thumper

(11-11-2010),

wicked

(11-11-2010),

yorkiegirl

(12-28-2010)
| | |
| --- | --- |
| The Following User Says Thank You to craven For This Useful Post: | |
I AM CANADIAN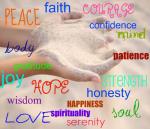 I loved that line too...thanks...still more to come my friends....got these from my wonderful sponsor...sometimes i feel i dont know enough on what to ask in the slogans....I do now...
| | |
| --- | --- |
| The Following User Says Thank You to fourmaggie For This Useful Post: | |
| | |
| --- | --- |
| The Following 2 Users Say Thank You to Kindeyes For This Useful Post: | |
| | |
| --- | --- |
| The Following 2 Users Say Thank You to Learn2Live For This Useful Post: | |
Currently Active Users Viewing this Thread: 1
(0 members and 1 guests)

Posting Rules
You may not post new threads
You may not post replies
You may not post attachments
You may not edit your posts
---
HTML code is Off
---