perfectionism, indecision, paralysis etc
Member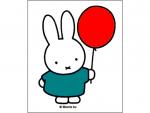 Join Date: May 2006
Location: UK
Posts: 1,149
perfectionism, indecision, paralysis etc
---
I've got a whole bunch of decisions to make, job, home, car, divorce, ugh, all of them interlinked, interdependent and unsure. I don't feel I have enough information to make any of the right decisions. Concrete decisions based on smoke and mirrors and predictions of a shifting future. UUUGGGHHHH!

I haven't felt this way for a long time, since I was cycling round and round trying to decide (for years) whether to leave or stay with hvstbxAH. Not having the information I needed to make an informed choice, the right choice, the best, most perfect choice. Paralysed into indecision and incapacity by not wanting to make the wrong choice.

I am now at the point on some of these where I just have to jump, to make a decision, any decision, pretty much blind.

Wow this is very uncomfortable for me, I had forgotton how much, and the paralysis over the big things is spilling over into the small every day decisions that I ususally cary out on automatic.

Trying hard to let go of the outcome, when the point of the decision IS the outcome is hard. Allowing myself the possibility of making whatturns out to be a bad decision, without regret or self-reproach is tough for me too.

What characteristics and feelings are you struggling with today?
I am struggling with my usual procrastination today/yesterday/the day before that. I've decided I want to return to college rather than just get another truck driving job.

The last 2 I've been laid off after a few years just as I began to get ahead. Also, what used to be fairly good pay has steadily declined over the last few years.

Although I'm still on schedule to apply for this spring, which will set the stage for the program application for next fall, I'm dragging my feet as usual.

I seem to only be motivated into action when my situation gets "critical", or at the last possible minute.

I still don't know if my scheme is even doable until I talk to the financial aid dept tomorrow. I've been worrying, not much, but still. I could have put my worries to rest weeks ago by just fact gathering at the appropriate office, but have chosen not to, for what ever reason.

Even if I do qualify for financial aid, I would need to have my little headlight business to help supplement my income, and I haven't "hit a lick at a snake" for months to promote it, because my unemployment insurance is still good. Geeze, I've been stuck. I am a victim of my own lack of motivation. I have much self-reproach today.

Thanks and God bless us all,
Coyote
Oh, how I understand how you are feeling. You have discribed me to a tee.

Living with an addict is draining. I have learned to understand that and to accept it.

I have set some long term goals and I am following through with them. Very slowly, but I am moving forward. I try to look at what I have accomplished thoughout the day instead of what has NOT gotten done. This helps, sometimes we need to be thankful we have just made it though the day. If there is a major project that I need to get done, I put it at the top of my list and that is all I focus on.
| | |
| --- | --- |
| The Following User Says Thank You to Denoraphy For This Useful Post: | |
I am struggling with feelings of paranoia and insecurity. My work environment has changed dramatically and I'm really struggling to cope. I've somehow lost my precious detachment at work I had developed after finding recovery and I need it back!
| | |
| --- | --- |
| The Following 2 Users Say Thank You to bookwyrm For This Useful Post: | |
Currently Active Users Viewing this Thread: 1
(0 members and 1 guests)

Posting Rules
You may not post new threads
You may not post replies
You may not post attachments
You may not edit your posts
---
HTML code is Off
---