maybe I know the answer but not totally sure
maybe I know the answer but not totally sure
---
I probably know what the answer to this is but somehow I don't think I want to accept it. Been separated from my AH for 8 months now and just finding myself although not totally there yet. The situation became so unmanageable to me that I asked him, practically forced him to leave. We have 3 children and lucky for us my AH is functioning A so holds a decent job which pays the bills although I ended up going back to work to cover additional expenses of living separate and it was time for me to go back and it has helped me be sane. I was seeing counselor who helped me a lot although I always felt she was pushing me toward divorce which I didn't want and wasn't ready for. My AH sought counseling and developed "boundaries" and starting healing which meant he could hang up the phone on me and be unavailable whenever he wanted so bulk of responsibilities for kids except for weekends with my son and all remained on my shoulders. As I saw what seemed my AH not drinking I wanted for us to work on getting back together and urged for us to go to counseling together. My AH blames me for so much and continues to do so even though I am much more peaceful now and am willing to be more supportive of his disease. My problem is ever since he started getting help he is worked on every aspect of himself except our relationship. He claims he wants to be with me because I am kind and caring and fun to be with, yet initially he would not come home to work on our marriage unless he could keep his apartment. Just recently he decided he would consider coming home because the lease to his apartment is ending. We are trying to meet with each other and so far we have managed to get together maybe 1 time every 3 weeks and counseling session every 3 weeks. Meanwhile he tells me he cannot meet with me in the evening and my son who is 9 spends the whole weekend with him while my older girls spend the weekend with me, so we never have anytime unless I push to get together and even then its an hour or so and than he claims he has to go to work. I have been focusing on myself and trying to be detached and live my life and have even gotten to the point where I can have fun without feeling sad about the situation. He is so focused on his work and spends so much time with that and what seems more important to him is the respect of his colleagues - which part of that is hard to take because 1 is a woman that has been working very close by his side since we have been separated. In past he always got so mad at me when I couldn't handle all the time he spent on work and especially when it involved other women. Now I seem to be ok with him having women as colleagues but what is killing me is how he just won't or can't plan ahead or puts very little time for our relationship as he goes forward salvaging his reputation that took somewhat of a nosedive because of the alcohol although he blames me and also he is working to rebuild his relationship with his Dad who is close to dying. When I am calm I can rationally say isn't it great he is doing all this but somehow I just feel so hurt that he takes for granted that I am still here just hanging around waiting for him to come home and that he can come home now that his lease is up even though he has barely put any time into working on our relationship or being more responsible. When I push him on anything he just says how he has no worries now that he is on Prozac. I am a very responsible person and of course I should be happy that AH is not drinking but I am not happy about the relationship we have and how I have to deal with everything about the kids schedules, the kids school, the kids future, making sure the bills get paid (with both our paychecks), planning fun times for the kids, planning anything. I am starting to think it has nothing to do with the alcohol and I need to face that I tell the counselor that I am trying to understand what is it that I need to understand about the disease and the counselor helps me verbalize some hurts I have and frustrations and helps AH see how he has not been supportive of me but 45 minutes every 3 weeks is killing me and whenever I push for anything more AH reaction is anger. Sometimes I think we are closer to having a better life together but many times I think I am being a doormat and if he comes back home he will just go back to drinking and blame it all on me. Sorry for all this rambling I've been appreciative of all that others have posted to help others out on here and today was just a bad day as my AH called this morning early asking if my meeting went ok, something he doesn't usually do and turns out the real reason he was calling was because he needed to know location of my son's soccer game. Well what bothered me most was my initial elation that he called and was thinking of me and them the big letdown I got when he said he needed the info. And on top of that since I pay the bills I saw how he when he went recently on trip for his work and went two times out to dinner and I asked him how was dinner with his colleague and I said was it enjoyable and he says it was functional and than I mentioned how I guess he didn't fall asleep like he was worried about since it was late that he was traveling and also it seemed like he only had time for functional activities and he said yes and than I said well I don't want the next 20 years of my life to put made up of functional activities. Well, of course that ended up with anger from him and claiming that is not what he said he wanted and I said well I don't know what he wants because what he says and what he does are two different things. Well more rambling from me and I am thinking not to post this but I am going to and hope ok with everyone and that you might have some suggestions on how I might change my thinking and better able to move forward as I believe in staying married but having doubts if it is right thing to do mainly because I do not want to go back to losing myself and being a doormat or constantly fighting whenever I stand up for myself or express any feelings or need any support from AH.
| | |
| --- | --- |
| The Following User Says Thank You to dancingnow For This Useful Post: | |
Welcome to the SR family!

I'm confused about something. Your alcoholic husband (AH) is still actively drinking, but functional?

You are considering having him come back into your lives because his lease is almost up?

You pay all the family bills (financial secretary) out of a joint account?

Does your counselor or his counselor have experience in dealing with alcoholism?

What do you want to do? If this is as good as he gets, is this what you want from a partner?

Lots of questions, I know, but wasn't sure about what is going on in your relationship. It appears he left after you asked him to leave. He continues to drink and work and provide funds to support his family.

It appears you continue to run the household and support him by paying all the household bills. You get to speak with him as long as it's not personal and as long as it's convenient.

Please keep reaching out for support by reading and posting as often as needed. I need to ask you to please break up your posts with paragraphs in the future. It is difficult to read on a computer screen without breaks.
Hi, and welcome.

I was a little fuzzy, too, about whether he is in recovery.

It kinda sounds to me as if he doesn't have much interest in resuming the relationship. Whether he's in recovery or not, it sounds as if he prefers to have his own life separate from yours. You are focused on how/when you will get back together, and he doesn't seem to be interested in that. You may have to face the fact that the marriage is over. Have either of you talked about a divorce?

The good news is that it sounds as if you are being fairly civil with each other, which can make divorced life a lot simpler. The other piece of it is that if he is doing well at work, hopefully he can pay child support and start stepping up a bit in the parenting department (assuming he is in recovery).

I'm sure this isn't what you want to hear, but sometimes getting the closure and moving on is a good and positive thing, at least once the dust settles.
Personally he comes across to me, as a self satisfied and selfish person, who only wants to continue as is. If someone told me he would only come back home because his lease was up, and not because he wanted to work on our marriage.....I would tell him to go sign a new lease.
As for his hanging up on you, contact when he wants and weekends with just the son, is any one of these an intimation that he wants to be back with you?
I wonder what his reaction would be, if you said you thought he should continue to live in his own place.
I know divorce is not pleasant, having been there myself...but neither is supporting someone who really is not interested in reactivating his marriage, and you could do without having to fork out financially.
I also don't think counseling every 3 weeks is worth much, even if both parties are working hard on the relationship, and spending time with each other.....once every 3 weeks????
If he is not in a recovery program for HIS drinking then he aint in recovery, and yes if he does come home, he could very easily relapse and blame it all on you.
May I suggest you give this deep thought, and maybe see a counselor yourself, one who understands addiction, and can give you help with decisions you have to make.
| | |
| --- | --- |
| The Following 3 Users Say Thank You to Jadmack25 For This Useful Post: | |
Thank you all for your posts. Hearing what I knew I would but didn't really want to. My own counselor helped me very much in the past to get big parts of myself back but she didn't have addiction experience. Probably a counselor for myself with addiction understanding is best next step for me as I can't seem to let go and still have hope that AH will recover and be loving supportive husband of my dreams!

I do believe my husband is managing his alcoholism but he also has other complications like OCD which he is supposedly taking the Prozac for and which created other issues in our marriage.

Thanks again for helping me with today. All is good and tomorrow I will start anew and not even think about what will happen when his lease is up until that day comes and maybe I will say get another lease and maybe AH will just get the lease and not even say anything to me anyway like he did before after 3 months of separation.
I AM CANADIAN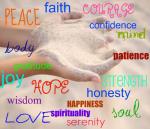 Join Date: Jun 2010
Location: Niagara Region, Canada
Posts: 2,578
go to AL ANON please...go at least 6xs...and if you do not like that group, go to another...surprised not suggested...this is about YOU now...not him anymore....

he does not see anything but himself...but that is natural for a alkie....its the ISMs...I, SELF and ME!!

now...you do the same!!
| | |
| --- | --- |
| The Following User Says Thank You to fourmaggie For This Useful Post: | |
Currently Active Users Viewing this Thread: 1
(0 members and 1 guests)

Posting Rules
You may not post new threads
You may not post replies
You may not post attachments
You may not edit your posts
---
HTML code is Off
---