I'm in shock
What, you've never heard of the "sympathy menstrual cramp"? I used to get 'em all the time, and I'm sure mine were worse than hers.
Thanks and God bless us all,
Coyote
| | |
| --- | --- |
| The Following 3 Users Say Thank You to coyote21 For This Useful Post: | |
This rings true with XAH.
YouTube - "Man Cold" from Man Stroke Woman

Member

Join Date: Apr 2010
Location: Alaska
Posts: 2,913
Wow. Holy cow. I'm wondering when I will cease to be amazed by the similarities between STBXAH and other A's. I was going to post that I think it's possible to approach your AH's claim with some cautious compassion without getting sucked back into a relationship. I think though, after reading your recent post, you already see that.

BTW, I really like the yoga sutra you posted. Thanks for sharing it. And thanks Cynical One for posting the link back to the manipulation thread. I definitely needed a reminder about why STBXAH's actions were not and are not acceptable.
I really just have to share (because I'm still flabbergasted that some one could lie about something like this): After I left STBXAH, he put on an "I have cancer" play when he got tired of crashing at his alcoholic/addict friend's house, and when his own paycheck was no longer enough for the alcohol and whatever else he wanted. He went so far as to ask me for a ride and have me drop him off "for treatment" the morning right before our DS had surgery. The entire thing was a lie and another manipulation, a "Look, I'm so, so sick. I want to come back and I'm giving you what I think you'll believe is a valid reason to cater to my every need again."
Of course, I'm seeing all of the manipulation in hindsight, but I'm glad I see it now.
Take care of yourself.
| | |
| --- | --- |
| The Following User Says Thank You to theuncertainty For This Useful Post: | |
My STBXAH went so far as to discuss with me how he could totally relate to a relative who had cancer....after what "he had been through".

He got angry with me when I said, "You didn't have cancer."

It's always all about them. Always.
Member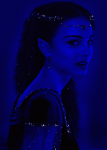 Join Date: Apr 2010
Posts: 1,288
LOL
he has cancer all right. his personality.

| | |
| --- | --- |
| The Following User Says Thank You to kiki5711 For This Useful Post: | |
Currently Active Users Viewing this Thread: 1
(0 members and 1 guests)

Posting Rules
You may not post new threads
You may not post replies
You may not post attachments
You may not edit your posts
---
HTML code is Off
---